Listing for Instagram Subscriptions are reportedly visible along with Instagram Badges that users can buy.
Arguably the world's most popular content creation app, Instagram, now appears to be exploring the idea of creator subscriptions. This is according to a report by TechCrunch, which claims Instagram has recently added "Instagram Subscriptions" as in-app purchase options to limited users. Interestingly, this development comes after Instagram head Adam Mossier earlier in the year, said that the company was exploring subscriptions.
The report adds that the "Instagram Subscriptions" category can be found under the "In-App Purchases" section for the Instagram App Store listing. This new listing is reportedly visible along with Instagram Badges that users can buy to gift creators during live sessions. While the feature still appears to be in testing, there is some clarity on how it will be priced. As per the listing, "Instagram Subscriptions" in-app purchases will be available at a price of Rs 89. While interesting, the development is not surprising as Instagram isn't the first to try the subscription model, as Twitter has already launched Twitter Blue, its version of subscriptions.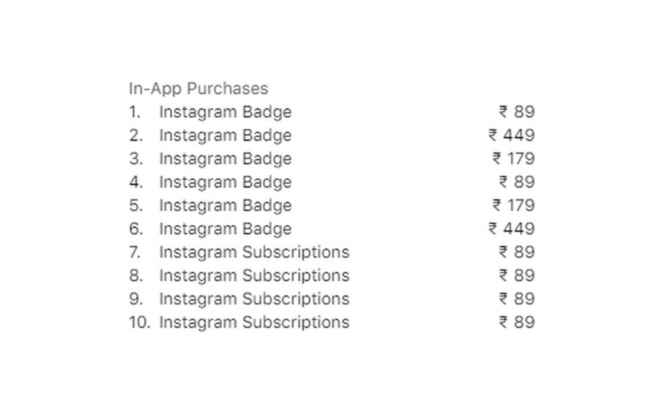 Apart from this, Instagram recently introduced a new "Add Yours" sticker that creates public threads in Stories. This feature lets users respond to other users' Stories with their own following a prompt or a certain topic. This feature can be used to create a content chain where each user adds their own Story. The global launch of this feature comes as Instagram initially tested the feature in Indonesia and Japan last month.
Despite being a feature for collaboration, this feature can also be used to discover more people to follow. As for Instagram's subscription model, it is likely to be a hit as it will help creators charge followers for exclusive content -- thereby giving them a reason to create more content. Monetisation of their content should also help them improve their work in the long term.