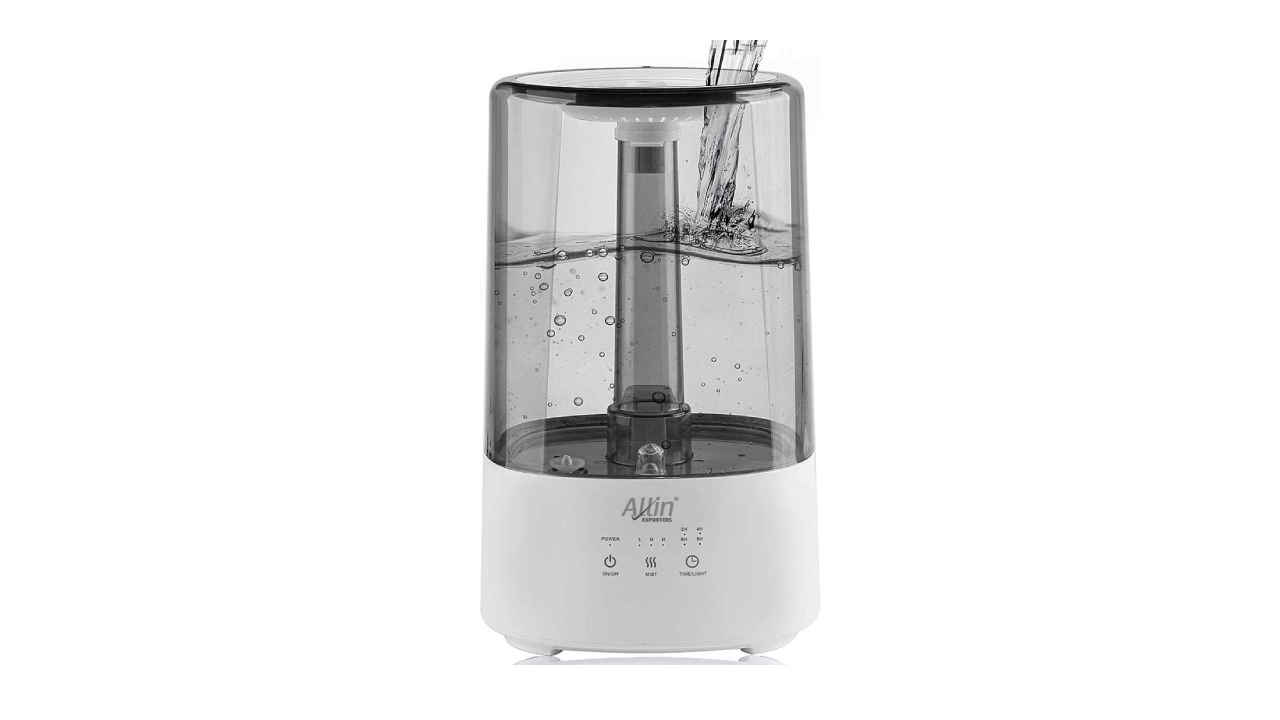 Catching up on lost sleep and making time for meditation is quite difficult in today's fast-paced life. The ever-increasing pollution and stress also add to our difficulties and make it difficult to create a soothing and relaxing environment even at home. Humidifiers can help with all these issues and can play an important role in ensuring peace of mind and a relaxing environment. We have provided a list that includes some of the best humidifiers with oil diffusers that you can purchase for your home or office.
Dr Recommends Humidifier
Dr Recommends offers the Ultrasonic air humidifier that has a capacity of six litres so you can enjoy fresh mist for a longer period (up to forty hours at low mist mode). It has a modern look and features a top fill design so that you can conveniently add water. It can provide relief to people suffering from cough, cold, allergies, dry throat, dry skin or sinus headaches as it adds moisture to the indoor air and improves the health of the mucous membrane. The humidifier has a knob regulator that can be used to adjust the mist output, and you can also add aroma oil directly to the water tank. The humidifier is easy to clean, so you can clean it every week using white vinegar and water. The water level indicator shows the remaining water so you can refill it as and when required, thus making it extremely easy to use and maintain.
Allin Exporters 191 Humidifier
This ultrasonic air humidifier improves the air quality of your room and can cover a wide area. Its intelligent touch control automatically shuts off the humidifier when the water level becomes low, thus preventing excessive power consumption. Moreover, a smart touch panel in the front is well equipped with a modern design and is quite easy to use. It also features a time setting option to let you run the device as per your requirement. It comes equipped with three modes for mist setting – high, low or medium – each with different mist diffusion levels. It can also emit soothing night light in 7 colours to create a relaxing effect. The top-fill design allows easy water refilling and cleaning, while the 360° rotatable dual mist nozzle lets you adjust the direction of the mist as well. The humidifier operates without making much noise, so you won't be bothered while it's doing its job, which makes it a great addition to your home or workspace.
Levoit humidifiers
Levoit offers an ultrasonic cool mist humidifier with a large capacity and can last up to 40 hours (as claimed by the company). It helps improve the air quality of your room and provides a relaxing and soothing ambience. It also provides sufficient coverage even in large rooms or offices. Moreover, the classic 200 features a DC hydraulic motor and noise silencer that enables the quiet operation of the humidifier to let you enjoy undisturbed sleep every day. The automatic shutoff functionality powers off the humidifier when the water level becomes too low to prevent accidents. The wide opening at the top (3.9 inches) makes the cleaning and water refilling process easier, while the ergonomic design of the product and the handle make it easier to handle. Last but not least, this ultrasonic cool mist humidifier can be very helpful for people suffering from sinus, cold and cough, sore throat, allergies and dry skin.
T TOPLINE Magic Cool Mist Humidifier
This compact humidifier with an essential oil diffuser lets you enjoy fresh mist for up to 4 hours (as claimed by the company). Its top fill design makes it simple and convenient to operate and clean. The humidifier can switch off automatically after four hours. Moreover, it also features a time setting option and light mode with seven night light colours. To get a relaxing experience, you can add essential oil to its aromatherapy box and make your meditation or sleep sessions even more peaceful. This humidifier is safe to use, is made of ABS plastic, is corrosion resistant and runs very quiet.