Working from home?
Don't forget about the most important equipment in your arsenal
Click here to know more
Google has received an approval from Mountain View for moving forward with its plans to expand its campus, which includes the construction of a 5.9 lakh square-foot building designed by Heatherwick Studios and Bjarke Ingels Group.
The main structure will be known as "Google Charleston East" which will be "a cluster of buildings, all housed within a tent-like canopy," says the Mountain View Voice, which notes that the "cover will allow in natural sunlight while also serving as possibly the largest solar array ever built."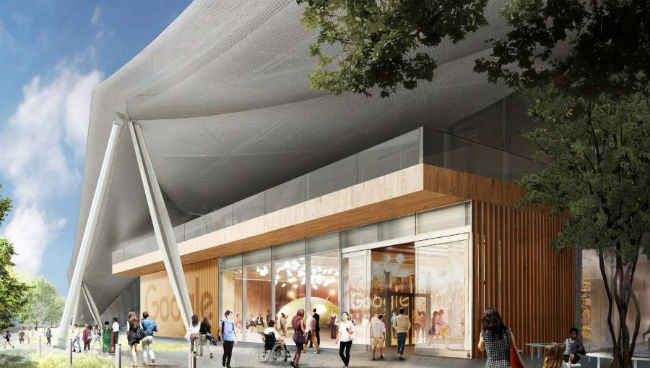 The canopy design has been compared with a gigantic tent, but according to the aerial renders, the rippling roof will resemble the surface of a meringue pie. This is the first time that Google has decided to plan and execute the construction of a new building with a totally different look. In comparison to the upcoming Apple Park spaceship campus and the Facebook headquarters being designed by Frank Gehry, this weirdly innovative infrastructure has the potential of becoming a mark of stature in Silicon Valley.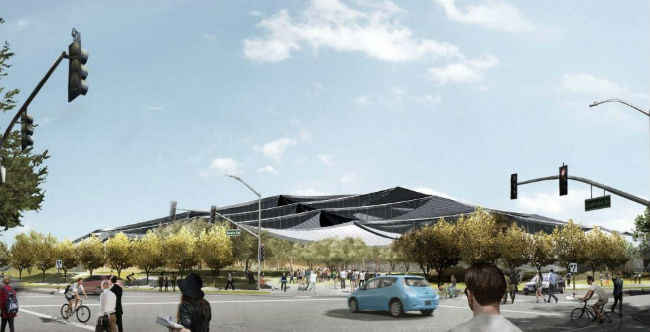 CBS reported that not a single person showed up for the meeting, which was quite surprising, to criticize or praise the project. They suggested that Google either hit the jackpot or Mountain View agrees and accepts whatever Google wants to do.