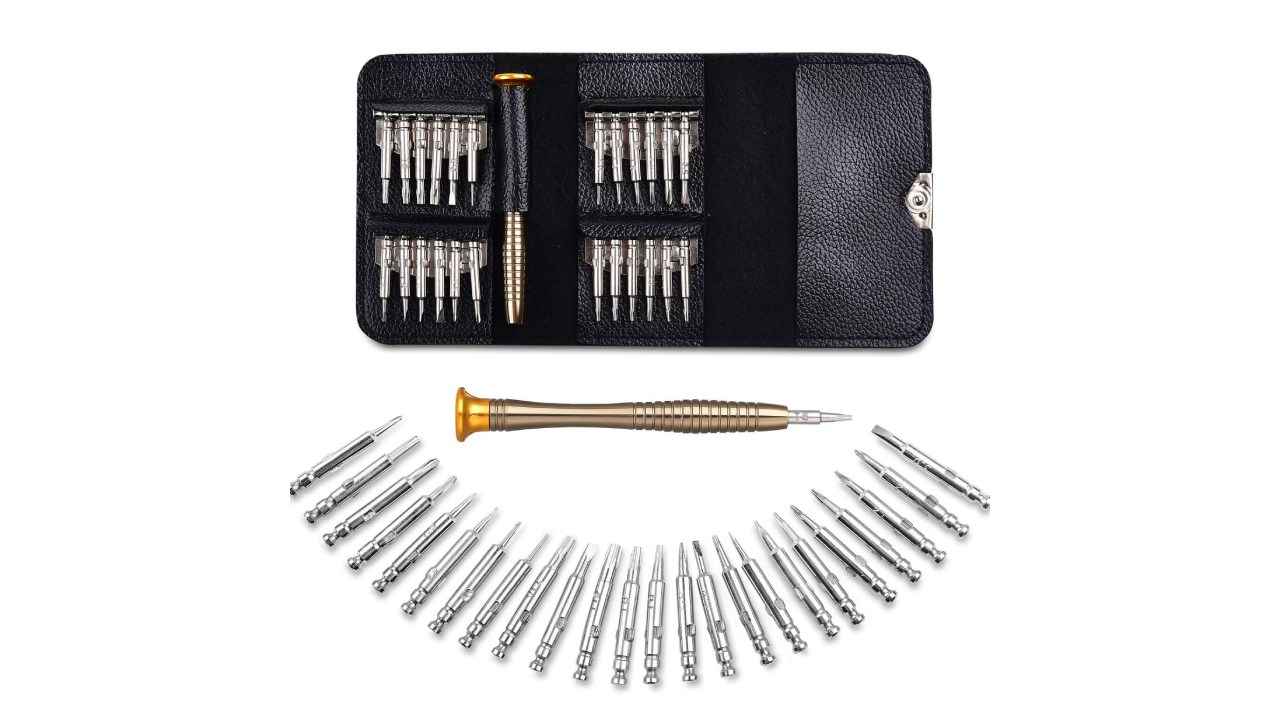 Purchasing a house and settling in is a fun and exciting prospect. But once settled, maintaining the house and ensuring that all items are devices in working condition is a whole different ball game. Most items need constant upkeep and repairs, and the small ones you can handle yourself without outside assistance. Check this list of Good-quality Magnetic screwdriver sets for DIY repairs at home available on Amazon that will make your life a tad bit easier at home!
Amazon Basics Screwdriver Set
Amazon Basics Screwdriver Set is a 73 piece magnetic ratchet wrench and screwdriver set that can be used to tackle a variety of tasks with ease. The vanadium steel construction makes the set corrosion-resistant and consequently long-lasting. The non-slip handle has a secure grip for optimal control. The driver has three settings – clockwise, counter-clockwise and fixed lock position. Each bit has a dedicated space in the plastic storage box. The product is tamper-proof and shockproof.
Farraige Heavy Magnetic Screwdriver Set
Farraige Heavy Magnetic Screwdriver Set comes with a tiny body that can be used for a variety of products and household appliances. It can easily fit into the user's pockets too. It is made of hardened steel which is stronger than stainless steel. There are 24 replaceable tips for the magnetic handle. The screwdriver is to be stored in a leather case. This 25-in-1 Mini Precision Screwdriver Set with its non-magnetic grip handle and its swivel top is durable and ideal for small jobs.
Cable World 32 in 1 Mini Screwdriver Bits Set
Cable World 32 in 1 Mini Screwdriver Bits Set can be used to repair a range of devices such as toys, games machines, cameras, cell phones, laptops etc. The product comes with one extension magnetic connector and 30 bits. While the screwdriver kit is magnetic, the bits are non-magnetic. The tool and the accessories can be placed in a small, portable box. The handle is very strong, and it can be used easily to screw or unscrew any electrical appliances.
MINISO Screwdriver Set
The MINISO Screwdriver Set has 31 screwdriver bits which are made of high-carbon alloy steel material. It is compact and easy to store and carry and benefits from a strong magnetic and anti-chafe rubber grip handle. The handle and bits are fitted into an ergonomically designed PP plastic case. The product has multi-purpose use – it can be used to repair domestic appliances, furniture, and more.