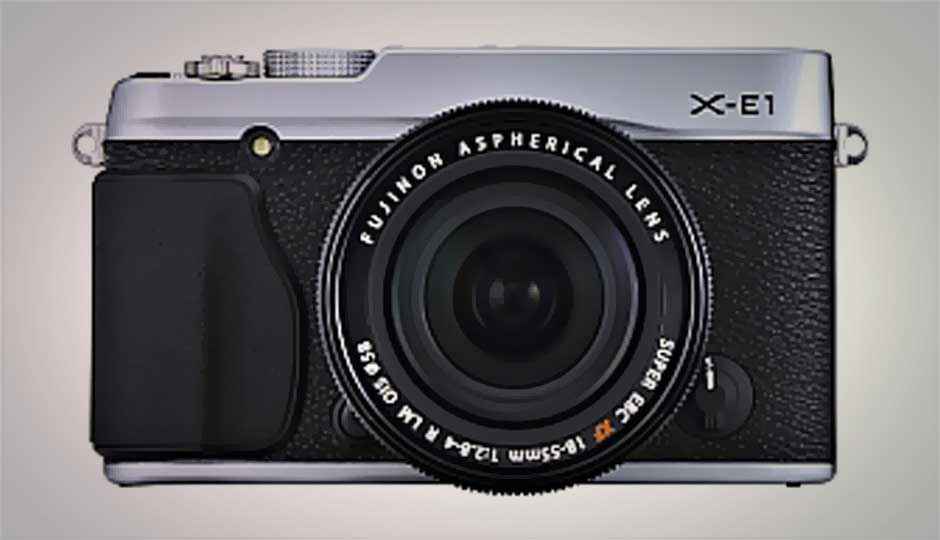 Fujifilm has finally gone ahead and unveiled the X-E1, their new mirrorless camera that they claim can take photos of quality that will match 35mm full frame DSLRs.
After the success of the X-Pro 1 (and its incredible price tag) a new addition to the X lineup was expected. The X-E1 has been rumoured for a while, with a series of questionable leaks, but it is all official now.
The camera features Fujifilm's unique 16MP CMOS X-Trans sensor that we saw in the X-Pro 1 (read our review). The X-E1 does away with the X-Pro 1's hybrid viewfinder and replaces it with an OLED viewfinder that has 2.36 million dots. There is even an onboard flash. All of this packaged into a "classic" camera body to lend it the vintage feel.
The X-E1 includes the classic film filters like Velvia and Provia that have made Fujifilm cameras stand out. The sensor also stands out in its unique array of pixel arrangement, yielding moire-free and tac sharp images. We've already seen the effectiveness of the sensor in the more expensive X-Pro 1.
Along with the X-E1, a few more lenses have been added to the X series lineup, like the 14mm f/2.8, 18-55 f/2.8-4. More lenses are expected to be added to the lineup in early 2013.
The availability of the X-E1 is not yet known, but the camera will be priced tentatively around INR 70,000 for body only and INR 90,000 for X-E1 with a kit lens.