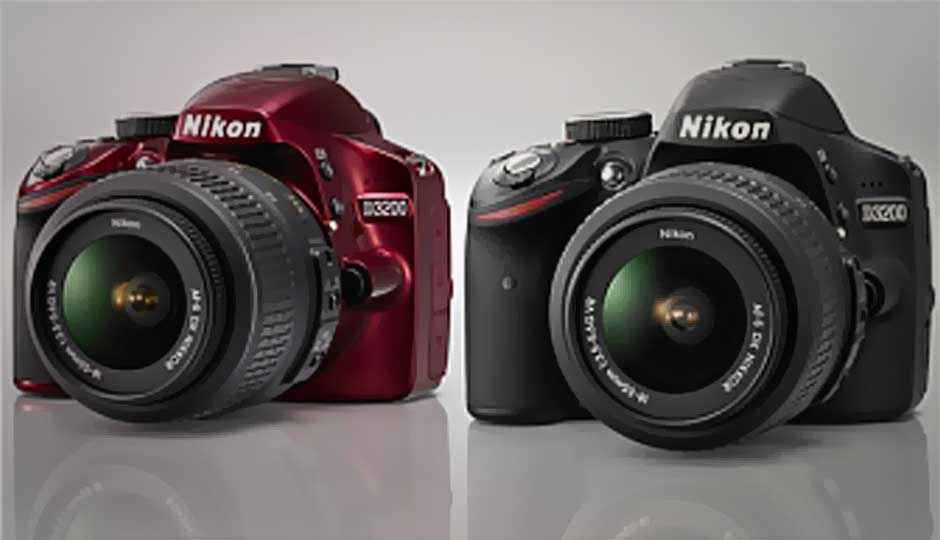 Nikon India has come forward and officially announced the availability of their new entry-level DSLR, the D3200. The camera was originally revealed to the world way back in April, so the actual device finally landing on Indian shores would definitely make a lot of people who are looking to get into photography very happy.
The Nikon D3200 is infused with a newly developed 24 megapixel sensor that is capable of ISO sensitivity from 100 all the way to ISO 6400. The behemoth of a sensor is supplemented by Nikon's proprietary Expeed 3 image processing chip, the conjunction of which allows the camera to shoot detail rich images at up to 4 frames per second.
The D3200 incorporates Nikon's Scene Recognition System that ensures that the camera's settings are always optimal for whatever situation one might be shooting in. Also included is a rich 921K dot LCD screen for vibrant playback, and for the first time in an entry-level DSLR, the option to attach a wireless mobile adapter to transmit files over wifi networks.
The Nikon D3200 is available in a choice of two body colors, Black and Red, for a price of INR 48,950 with AF-S 18-105mm VR Kit Len), INR 37,950 with AF-S 18-55mm VR Kit Lens and INR 32,250 for Body only option.