Want to modernise your banking loan application?
Build an application that analyses credit risk with #IBMCloud Pak for Data on #RedHat #OpenShift
Click here to know more
Advertisements
Winners of the prestigious Computex d&i Awards 2017 were announced today following the opening pre-show press conference of Computex 2017. Covering numerous categories for ICT products, new categories including Artificial Intelligence and robotics, IoT, and AR/VR devices (including content), were added this year to be in par with the latest and upcoming trends in technology. Among all the winners, TPV swept away most of the wins for several products.
Computex 2017 officially kicked off with the opening keynote conference where the awards were presented at the end. Focussing on five themes this year, Computex is set to yet again cover new and emerging trends in the ICT industry. The Computex d&i Awards is presented by the Taiwan External Trade Development Council (TAITRA) and International Forum (iF) Design Asia Ltd. The other categories include gaming devices and content, cloud communication and storage, systems and mobile communication, computer hardware, audio/video equipment and peripherals/accessories, along with the newly added categories mentioned above.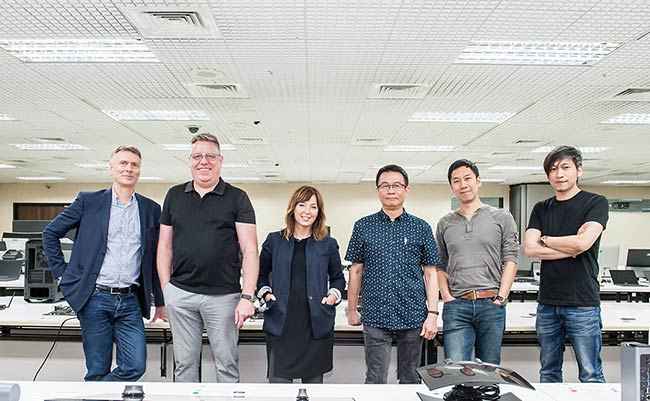 Judges of the d&i awards 2017
The winners were chosen by an international panel of judges spread across eight countries. Out of all the 77 winners, five of them will be chosen for the Computex d&i 2017 Gold Awards. Other awards include a Computex d&i 2017 Rising Star Award for a young startup or company founded after January 1, 2012. Two more awards, Computex d&i Distinguished Contribution Award 2017, will be given to companies that have been winning for the past 10 years.
You can find all the winners of the Computex d&i awards 2017 in the list below classified into their respective categories: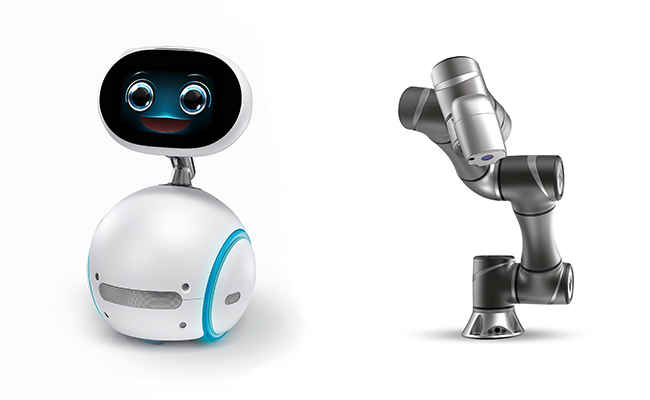 Artificial Intelligence and Robotics
ASUS Zenbo
TECHMAN ROBOTS TM5

Audio / Video
Acer PE0 series
ADDON LS560
ASUS ZenScreen
DreamWave Audio RockStar
EMBRACE AUDIO XPUMP powered by XROUND
Global Aiptek iBeamBLOCK L400 Deluxe
Jazz Hipster Deluxe S2
TPV TOGO!
TPV I-Here
AOC PDS271 Slim Monitor
TPV BP315
Philips 13.3" e-Paper USB Display
Philips Brilliance 34" Monitor
Philips Entertertainment Monitor 356M6Q
Philips Brilliance 31.5 Monitor
TPV Triangle
TPV TwinS
Trans Electric HDA-9000 Pipe Antenna
Trans Electric HDA-6000N Reflex Antenna
TUNAI CREATIVE TUNAI CLIP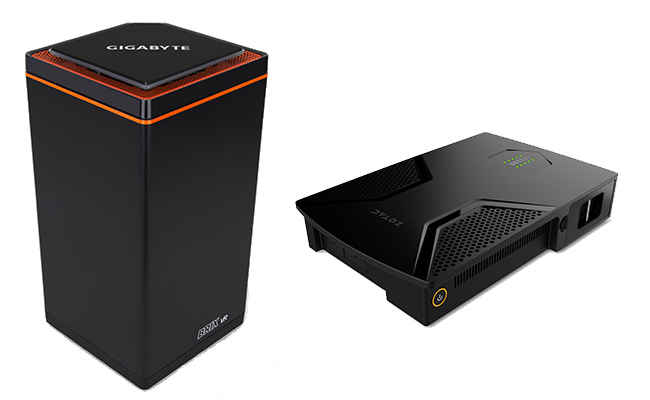 AR/VR Devices
GIGABYTE BRIX GAMING VR
ZOTAC VR GO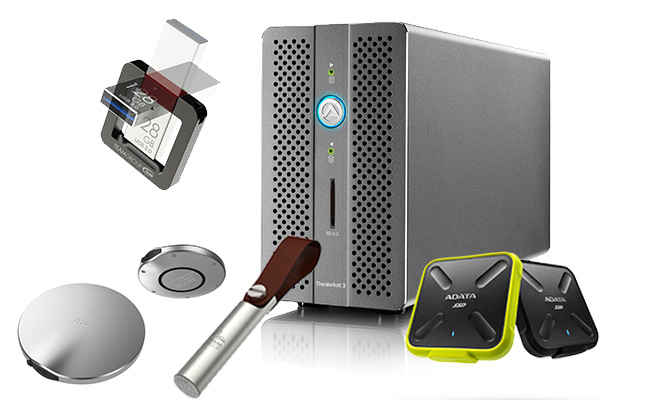 Cloud Communication and Storage
ADATA SD700
Silicon Power Bolt B80
Team Group T162
Team Group T171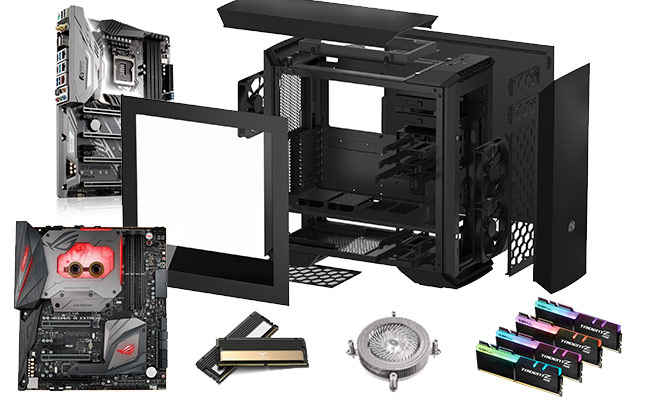 Computer Hardware and Components
ASRock Z270 SuperCarrier
ASUS ROG MAXIMUS IX EXTREME
CRYORIG Taku
Cooler Master MasterCase Pro 6
G.SKILL Trident Z RGB DDR4 Memory
inXtron Thunder3 RAID Station
Team Group T-FORCE XTREEM
Thermaltake Engine 27 1U Low-Profile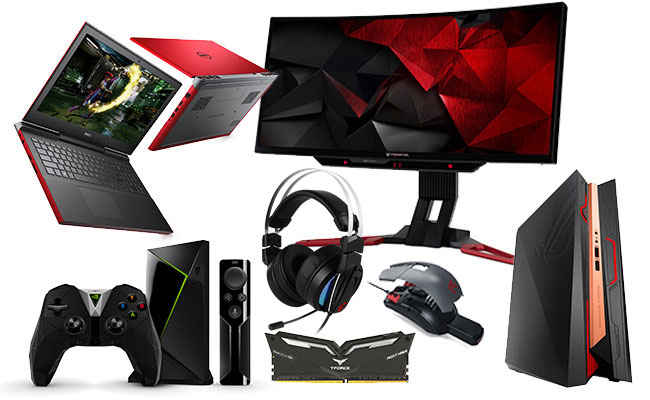 Gaming Devices and Content
Acer Predator Z301CT
ASUS ROG GR8 II
Dell Inspiron 15 Gaming
Golden Emperor Morpha X
Micro-Star Immerse GH70
NVIDIA SHIELD TV
Team Group T-FORCE Night Hawk DDR4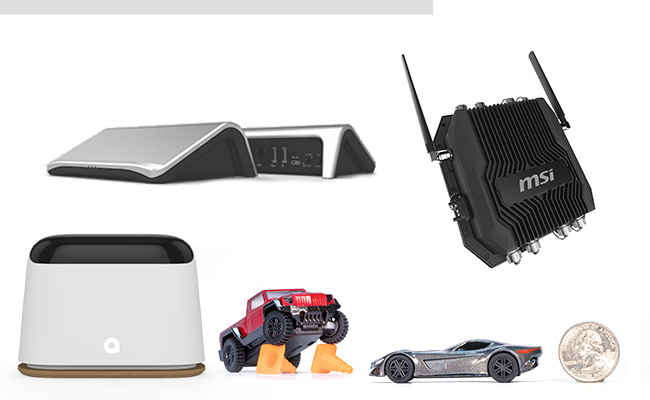 Internet of Things
Ambi Climate
IDEEE Studio SHAFE talk Pro
Micro-Star X1000
Quantow Gear
Weheal Bluetooth TENS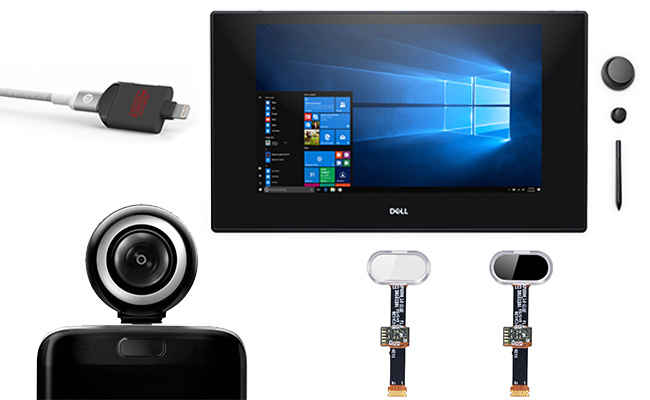 Peripherals and Accessories
Adam Elements DARTH VADER iKlips
Dell Canvas
Etron Eye Spherical 360° Video Capture
Gunitech Floafy
Power Quotient My Lockey
Shenzhen Goodix Innovative Biometric Solutions for Display
TSMC Live Finger Detection™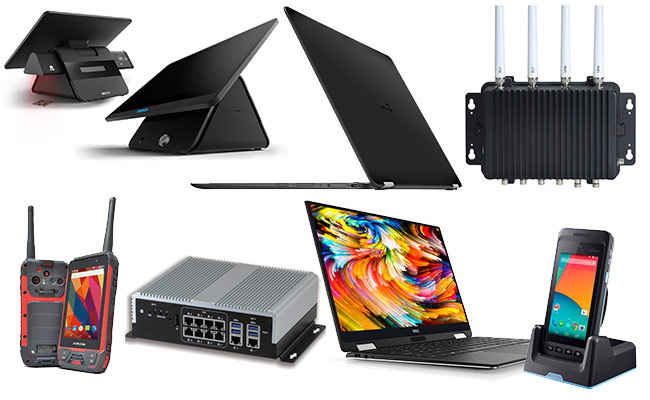 Systems and Mobile Communication
AAEON VPC-5600S
Acer Switch 5
Acer Aspire U27
AMobile G60
ASUS Vivo AiO V241
ASUS ZenBook 3 Flip UX370
ASUS ZenBook 3 Deluxe UX490
ASUSPRO B9440
Axiomtek tBOX324-894-FL
Axiomtek BOX800-841-FL
DataVan Tango Series POS Terminal
Dell XPS 13 2 in 1
IBASE SI-623-N
IBASE UMT-7211
Sensor Tech V5 Series
Supermicro Embedded E100-9AP
Unitech PA720