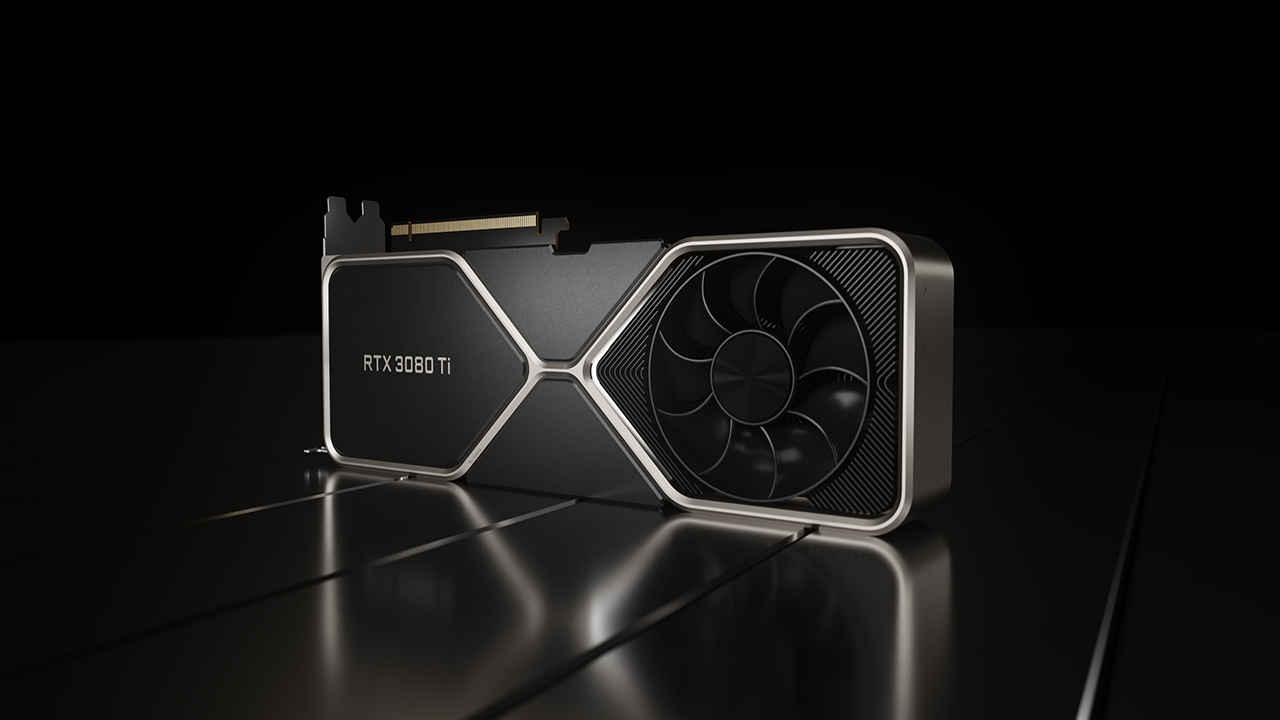 HIGHLIGHTS
NVIDIA announces RTX 3080 Ti and RTX 3070 Ti at COMPUTEX 2021

NVIDIA GeForce RTX 3080 Ti will be priced at USD 1199 and RTX 3070 Ti will be priced at USD 599

The RTX 3080 Ti will be launched on June 3rd 2021 and the RTX 3070 will be launched on June 10th 2021
NVIDIA has introduced the NVIDIA GeForce RTX 3080 Ti and RTX 3070 Ti graphics cards at COMPUTEX 2021. The RTX 3080 Ti is a high-end graphics card priced at USD 1199 and is positioned between the RTX 3080 and RTX 3090, whereas the RTX 3070 Ti is more of a mid-range to high-end graphics card that sits between the RTX 3070 and the RTX 3080. The RTX 3070 Ti will be available for USD 599. Indian prices are not yet available. The RTX 3080 Ti will go on sale starting June 3rd, 2021 and the RTX 3070 Ti will go on sale a week after that on June 10th, 2021. NVIDIA Founders Edition cards for both GPUs will be available alongside partner cards from the likes of ASUS, Colorful, EVGA, Gainward, Galax, GIGABYTE, Inno3D, MSI, Palit, PNY, Zotac and others.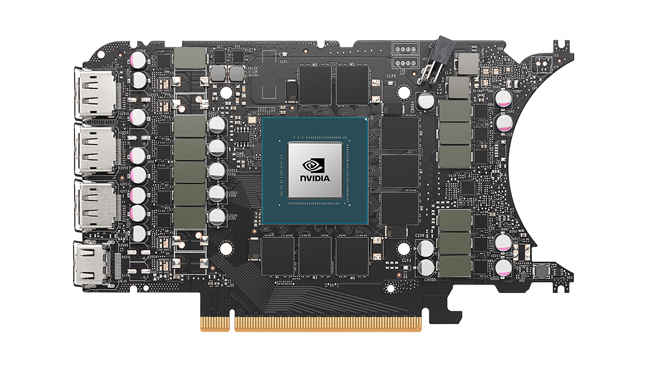 "With RTX such a huge success, gamers and creators will be thrilled with performance and features the GeForce RTX 3080 Ti offers," said Jeff Fisher, senior vice president of the GeForce business unit at NVIDIA. "As the new flagship to the RTX family, the GeForce RTX 3080 Ti is the ultimate upgrade for GPU enthusiasts of any generation."
NVIDIA RTX 3080 Ti and RTX 3070 Ti Specifications
Not a lot of details pertaning to the new graphics cards were announced during NVIDIA's COMPUTEX 2021 briefing. The exact details will be unveiled when the cards go on sale or when the review embargo ends. That isn't far for the RTX 3080 Ti. Thus far, we know that the RTX 3080 Ti will have 12 GB of GDDR6X memory and the GPU at the heart of the graphics card is capable of delivering 34 Shader TFLOPS, 67 Ray-Tracing TFLOPS and 273 Tensor TFLOPS. Similarly, the RTX 3070 Ti will come with 8 GB of GDDR6X memory and when it comes to performance, it can push 22 Shader TFLOPS, 42 Ray-Tracing TFLOPS and 174 Tensor TFLOPS.
More RTX titles
NVIDIA also announced that they now have more than 130 video games that have adopted Hardware-Accelerated Ray-Tracing technologies that can be accelerated with NVIDIA RTX graphics cards. NVIDIA RTX is usually accompanied by DLSS which is one of NVIDIA's most innovative features and the COMPUTEX 2021 conference saw NVIDIA showcasing these new technologies in games such as The Ascent, DOOM Eternal, DYING : 1983, Icarus, LEGO® Builder's Journey and The Persistence.