Coca-Cola, the multinational carbonated soft drink brand has reportedly been breached by a Pro-Russian hacker group called Stormous. The report comes from The Register, to whom the Coke brand has revealed its ongoing investigation. The company is apparently aware of the data loss claim and is working with law enforcement to sort things out.
Coca-Cola Hack: Details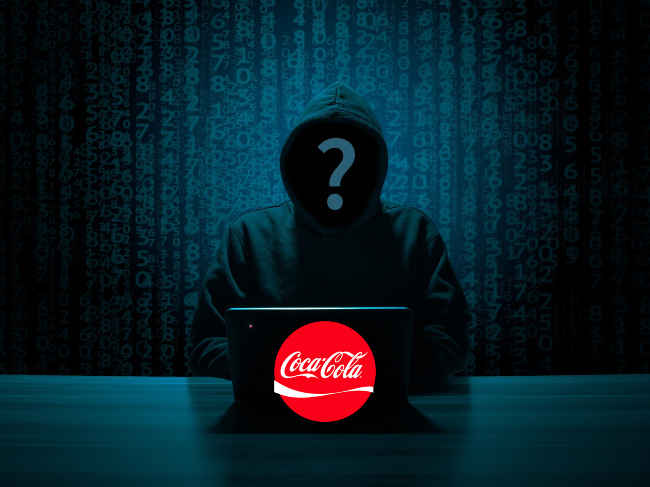 The Pro-Kremlin hacker group Stormous has listed around 161 gigabytes of hacked Coca-Cola data on the dark web. The listing reads, "We hacked some of the company's (Coca-Cola's) servers and passed a large amount of data inside them without their knowledge and we want to sell it to someone else".
The hackers are selling the Coca-Cola leaked data for around $64,000 in cryptocurrency. It also adds the price could be negotiated "depending on the amount of data you want".
This Coca-Cola data was leaked on April 24, 2022, and since then, the victim, ie., Coca-Cola has come forward with a statement.
Coca-Cola Communications Global VP Scott Leith has told The Register, "We are aware of this matter and are investigating to determine the validity of the claim. We are coordinating with law enforcement."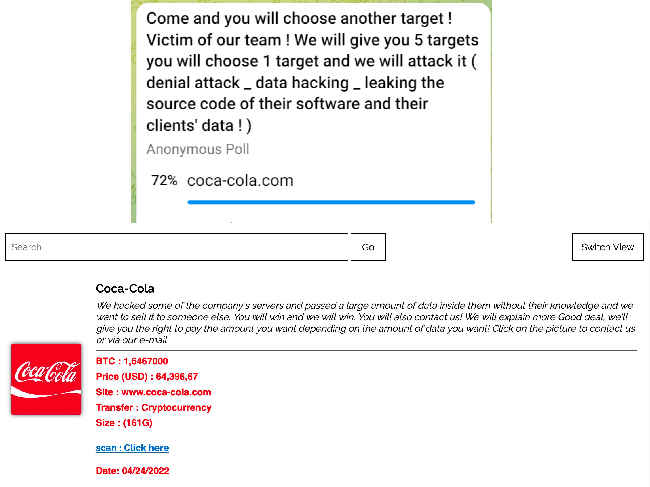 Days before the hack, Stomrous had apparently held a poll on its Telegram group asking its followers which brand it should target and Coca-Cola has received about 72-percent of the votes.
Coming to the why of it all, the hacker gang had previously posted that "if any party in different parts of the world decides to organize a cyber-attack or cyber-attacks against Russia, we will be in the right direction and will make all our efforts to abandon the supplication of the West, especially the infrastructure."
So, that's the world we are living in. As the American computer security consultant and author, Kevin Mitnick notes, "Hackers are breaking the systems for profit. Before, it was about intellectual curiosity and pursuit of knowledge and thrill, and now hacking is big business".
As for other news, reviews, feature stories, buying guides and everything else tech-related, keep reading Digit.in.