#IBMCodePatterns, a developer's best friend.
#IBMCodePatterns provide complete solutions to problems that developers face every day. They leverage multiple technologies, products, or services to solve issues across multiple industries.
Click here to know more
Advertisements
For all those, who thought that CES 2009 was a dud, here come CES 2010. CES 2009, hit by the economic slowdown was a subdued affair. CES 2010 is likely to be a much a bigger and flashier event following the slight uptick to the economy. The R&D departments had more cash in their purses to deliver the plethora of gadgets and gizmos that will constitute CES 2010, which starts tomorrow, and will end on 10th of January. There has been a lot of buzz surrounding the event, from the unveiling of Google's Nexus One to the Sony Bravia HDTV.

Before the event starts, let's take a tour with Digit over the buzz surrounding the event. Although this decade (iDecade) belonged to Apple in two major markets (mobile and music player), it will be interesting to see how the other companies gear up to claim the coming decade.
Mobile Phones expected during CES 2010

LG and Sprint, it seems, have something serious up their sleeves. LG has invited media for an event which will feature Sprint CEO Dan Hesse and Microsoft CEO Steve Ballmer. Since Microsoft has a part to play in this event; LG may be unveiling a WiMax-enabled phone running on the Windows Platform.

It has also leaked that Motorola plans to unveil the Motorola Shadow which is a 9-mm thin phone having a 4.3-inch touch screen and sporting a resolution of 850x484 pixels. Some rumors also suggest the announcement of two Android-based phones by Motorola.

Samsung and HTC are likely to introduce a few Windows phones and maybe a couple of Android running devices. The most anticipated Windows phone - The HTC HD2 - is coming out in March on T-Mobile, so HTC might announce its unlocked version in U.S. Palm is also speculated to reveal a pink version of the Palm Pixi.
Notebooks and desktop PCs expected during CES 2010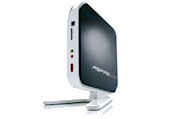 With the manufacturing of high-performance CPUs and GPUs from Intel and nVidia, we can expect machines that will churn out high definition audio and video. We can also expect multitouch devices, courtesy of Windows 7 at this CES. Asus has announced a gaming notebook for CES 2010 which will feature ATI Radeon HT 5870 graphics, i7 processor and a 1TB Hard drive. It will be priced around $1,700. Lenovo also plans to deliver a "Smartbook" which is what you get when you combine a smartphone and a netbook. It's an ARM-based computer powered by a 1Ghz processor. It has a 10-inch high resolution screen and has 3G and Wi-Fi connectivity. Interestingly, it supports 20 GB flash memory as opposed to a traditional hard drive and runs on Linux operating system.

We have also heard of a new batch of 'nettops' which are super-slim and compact desktops. The front-runner in this field is the AcerAspire Revo R3610. We can expect slimmer and faster devices which support multi-touch with Windows 7, have an integrated Blu-ray reader and bring the cinema experience right into our living rooms.
Cameras and camcorders for CES 2010

If we are lucky enough, we may be able to see the maturation of pocket camcorders. Since Cisco released the Flip Video camcorders, its design has become a hit among the consumers and manufacturers, alike. It would not be surprising to see point-and-shoot cameras also take some ideas from the pocket camcorders. Samsung has announced a DSLR style camera for CES 2010 which is a 14.6-megapixel camera with a 3-inch AMOLED screen.

We may see the size of the SLR cameras shrinking further and incorporating more features. We will also see smaller cameras which pack more features and have inter-changeable lens.

The major breakthrough at CES 2010 will be getting rid of USB cables to share photos. Cameras are all set to get Transferjet and Wi-fi direct capabilities. TransferJet is an unencrypted wireless technology which transfers data between devices when they are brought close to each other. Transferjet technology allows transfer upto 375 megabits per second.
Other gadgets to expect at CES 2010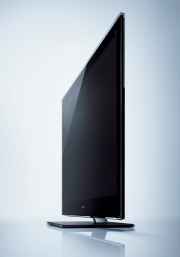 HDTVs are making a giant leap with new 3D technologies like HDMI 1.4 specification and Blu-ray 3D. This market is expected to grow hereafter. The good news with 3D Blu-ray is that it has backward compatibility with 2D Blu-Ray. PS3 will support it through a firmware upgrade. TVs are also all set to go slimmer and greener with more and more companies opting for LED backlighting.

Ford has generated a lot of hype with the ability to plug a 3G USB modem into a Ford and turn it into a W-Fi hotspot. Pandora and Alpine are innovating sound systems in cars and plan to unveil it at this event.

CES 2010 also promises a wider integration of USB 3.0 standard which is faster than its predecessor. Currently, only two motherboards support USB 2.0 and we have to wait and see if the spec gets the deserved support this time.

To sum it up, there is much buzz surrounding CES 2010 and we hope it delivers this time.