Day one of the CES 2010 convention held in Las Vegas brought lots of exciting new technologies and gadgets including a new tablet powered by NVIDIA's Tegra platform, a 152-inch TV from Panasonic, OLED 3DTVs, new processors from Intel, new graphic chips fo
The revelations at CES 2010 have created a huge stir in the technology market. On the first day itself we have witnessed technology which may revolutionize the way we watch a movie, talk on a cell phone, game on a computer, click pictures, carry our data around compactly - in short, pretty much everything. The event has shown such a wide array of innovations and developments that it is mind boggling for even the regular tech followers.
The biggest technology which has gained from this event is indisputably 3D viewing. Sony and Samsung have locked horns to claim the 3D OLED market. Sony and Samsung showcased their 3D OLED televisions which resolve the biggest problem in 3D viewing, brightness. Sony's TV brought out very dazzling and crisp 3D images. Although Samsung, couldn't match the brightness of Sony's TVs, it still was a lot better than the traditional 3D televisions we have seen so far. Panasonic also stood out in the 3D arena by unveiling the world's largest full HD 3D TV. Panasonic's huge 4,096x2,160 television stands tall with its 152 inch size. The monster TV is has a screen area equaling nine 50-inch TV panels. Panasonic also unveiled its V25 range of 3D TVs which use Plasma technology, in contrast to Sony's LCD in 3D innovation. LG also excited the people present there when it unveiled a full 1080p HD 3D projector at CES. It's expected to release late this year in the U.S and is expected to cost $10,000. It's the only 3D projector in the world which produces a single image rather than a separate image for left and right. It sports a contrast ratio of 7,000:1. Seeing the rate at which companies are innovating in 3D technology, it surely looks like a big piece of market cake to capture.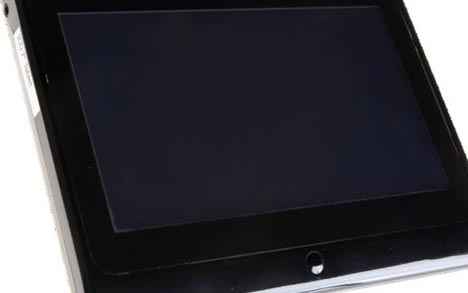 nVidia also had a field day by revealing to fantastic pieces of technology. nVidia and Verizon announced that they would be demonstrating a full 1080p HD internet tablet. It runs on the nVidia Tegra mocile processor, which is HD capable and can stream Youtube HD videos for hours on a single charge. The tablet has been designed by ICD (Innovative Converged devices). It is 4G enabled; tech provided by Motorola via a wireless modem and data card, to deliver HD content while it operates on Verizon Wireless LTE network. Dell also showed its concept slate at CES 2010. It runs on the Android platform, supports Wi-Fi and 3G. Its been named as 'Streak.' Nokia also revealed that it will launch five to 10 Tegra enabled tablets at this CES. nVidia also announced Tegra 2 chips for 2010. It can support Windows CE, Android , Windows Mobile and possible even Chrome OS. It is a 40nm chip which consumes lower power that Intel Atom and even Qualcomm Snapdragon. According to the graphics giant, it's ten times faster than processors used in smart phones today and four times faster than the previous generation of Tegra processor. It has the world's first dual core Arm Cortex A9-CPU running 1Ghz. Intel also added 25 new processors to its 2010 product line. It officially announced its Core i3 and Core i5 processors. Its plan for 2010 include 10 new chipsets, 25 new processors, 802.11n Wi-Fi and WiMax products with Intel My Wi-Fi feature. My Wi-Fi is a very useful feature through which a user can turn his laptop into a hotspot. It also enables user to directly connect wireless devices to their laptops.
ATI also revealed the much awaited range of its Directx 11 supporting notebook graphic cards. The entire announced range of laptop graphic cards include ATI Mobility Radeon HD 5800, ATI Mobility Radeon HD 5700, ATI Mobility Radeon HD 5600 and ATI Mobility Radeon HD 5400 series graphics. MSI unveiled notebooks based on the Intel Calpella platform. The C-series and G-series range of laptops use Core i5 processors. MSI's GX640 and GX740 are powered by i5 processor and features the ATI radeon HD directx 11 supporting video card. The Gx740 has five speakers for what MSI calls "The ultimate 3D sound experience in notebooks." They both will start retailing in UK in 2010 and will have a price tag of £999. Dell also showed its 11 inch alienware notebook that will cost less than $1000. It has nVidia's GT335M graphics and is capable of running Crysis at 50 FPS. It has a battery life of 2 hours in gaming mode, although it goes up when the game runs at lower levels. Sony also revealed its Vaio F series notebook which will cater to both home cinema and powerful office users. it has a slick black chassis and a Full HD 16.4 inch display. It runs on Windows 7 home premium. Dell also wowed the crowd with the demonstration of its OLED notebook. The Studio XPS has an OLED display with a depth of just 2mm. It has a pretty impressive contrast of 10,000:1. HP also displayed a concept notebook running Android. It has a Qualcomm processor and full 3G support. HP plans on working on a slate with Android too.
This day also saw the release of the much awaited, hyped and high-on-expectations Asus EEEPC Keyboard. For the people who have not been following it, it's a computer stuffed into a keyboard. It has a 5-inch screen with multi-touch support and supports 800x480 resolution . It runs on Intel Atom N270, has 1 GB ram and comes with an option of 16Gb or 32Gb memory. It's one of computing's most bizarre concept but has still fascinated people since when it was announced in CES 2009. It's available in the US for $499. Discover DJ is another bizarre product which allows you to attach a turntable to your Mac. It allows users to connect with their iTunes collection and become the DJ's in their own homes.
CES 2010 has more than compensated for CES 2009, and the rate at which the R & D departments are innovating, this decade wont be same as the last one.