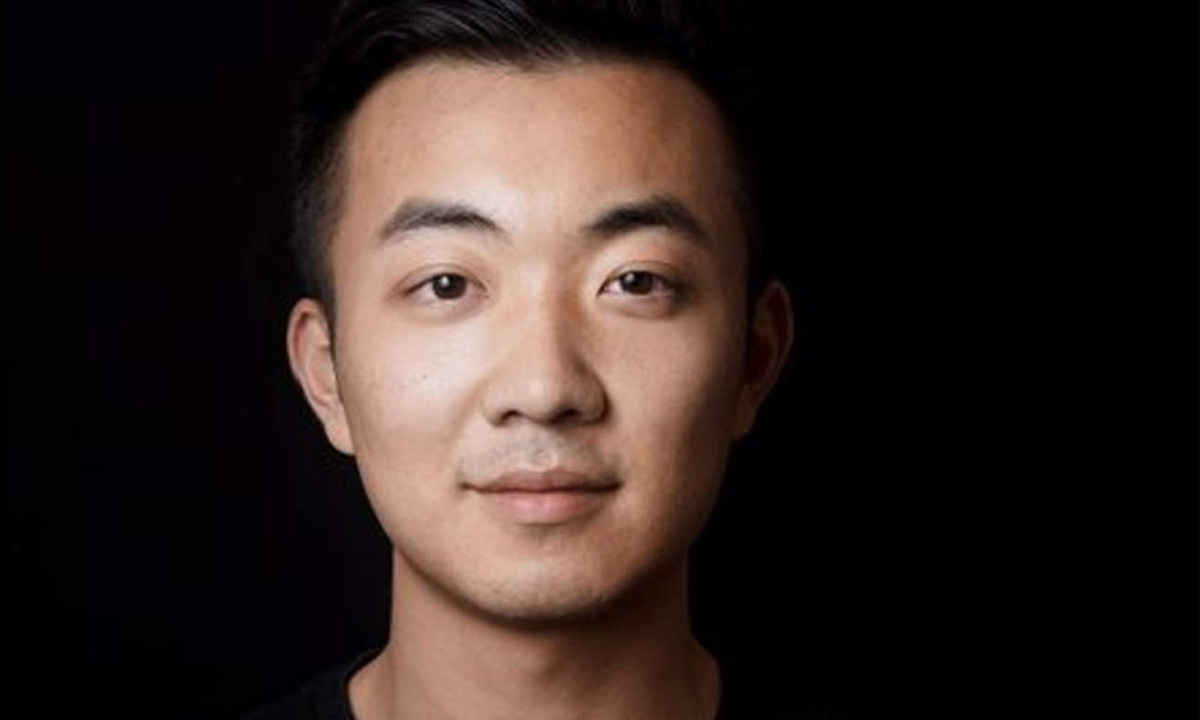 HIGHLIGHTS
Hackers impersonating Carl Pei announced Nothing's venture into Cryptocurrency space

The tweet asked the community to get Nothing Coin by sending ETH to some random wallet

This was probably an IFTTT hack
Celebrity account hacks are getting dreadfully common, and the latest personality to take a hit is OnePlus co-founder, Carl Pei. Moving on from OnePlus, Carl Pei founded 'Nothing', a consumer tech company that will soon launch its first product, the Ear 1 TWS buds, in June next month.
Today, a fishy tweet posted from his account announced 'Nothing' venturing into cryptocurrency space with "Nothing Coin" that is supposedly "built on the ETH ERC-20 chain." Hackers impersonating Pei asked interested followers to participate by transferring their Ethereum Coins to a wallet address.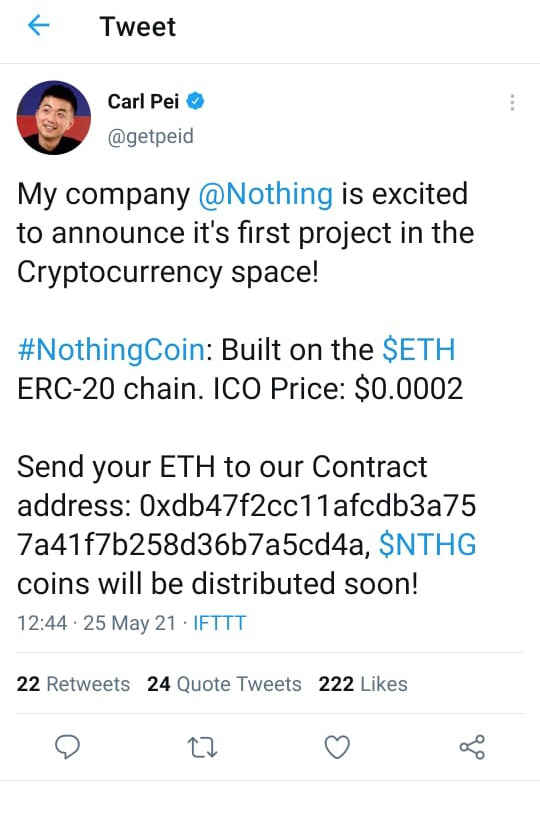 Pei has also confirmed to Engadget Senior Editor Richar Lei that the tweet was posted after his account was hacked. The tweet that has since been pulled down was likely injected through an IFTTT hack. Which is another reason why users need to be extra vigilant while granting IFTTT permission to third-party apps.
In fact, this isn't the first request from Carl Pei's Twitter handle for followers to pitch in – which could have perhaps made the hack sound credible to gullible followers. London-headquartered Nothing earlier allowed people to invest $1.5 million in the company through a community equity round at the same valuation as in the Series A funding round. The brand already has the backing of several prominent investors including Kunal Shah of CRED, Youtuber, Casey Neistat, the Co-Founder of Twitch – Kevin Lin and many others.
Of course, this is not the only instance of a celebrity account being hacked. Other popular names to recently join the list include PM Narendra Modi, Amitab Bachchan, Jeff Bezos, Barack Obama, Michel Bloomberg, Joe Biden, Bill Gates, Kanye West, Wiz Khalifa, Elon Musk, and Kim Kardashian.