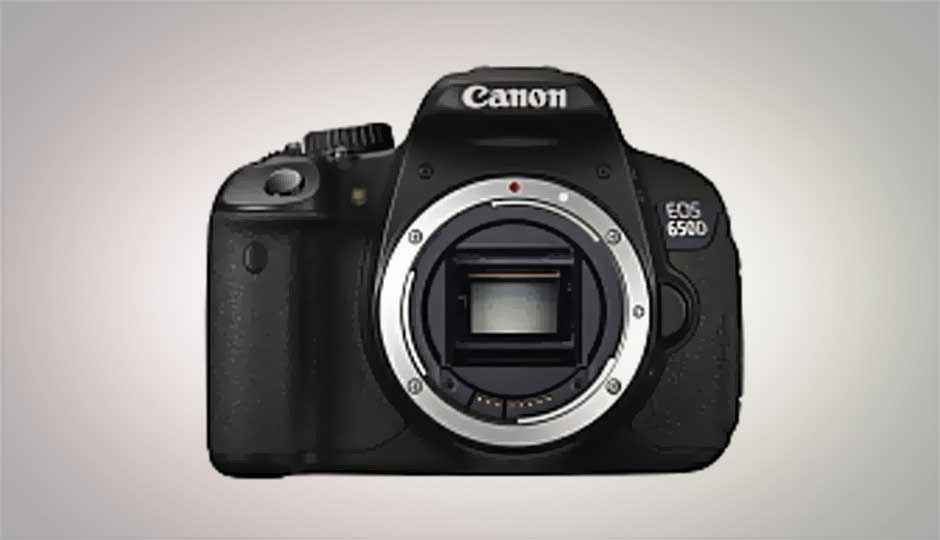 After the exciting announcement, the Canon EOS 650D became the most eagerly awaited entry-level DSLR from Canon, and it has now finally landed on Indian shores. The EOS 650D doesn't look or feel much different from the EOS 600D, but a closer look reveals just how wrong that assumption is.
At the heart of the Canon EOS 650D resides an 18MP sensor, quite different from that in the 600D. The sensor, a first-of-its-kind, is a hybrid AF sensor that allows the camera to utilize both Contrast and Phase Detect AF systems to provide constant autofocus, especially for video. It achieves this thanks to a number of dedicated pixels on the sensor, which work along with the AF chip taken straight out of the EOS 60D (therefore, all cross type AF points).
Canon has included another world-first in the Canon 650D, in the form of a 1.04 million dot Vari-Angle 3.0-inch capacitive touchscreen. Canon has promised that the touchscreen would be as responsive as any popular high-end cellphone. Along with the responsiveness, the touchscreen can be used to access every single feature of the camera, including settings, values for ISO, shutterspeed, aperture and even touch-to-shoot mode. While touchscreens have been available in point-and-shoot cameras for a while, they have suffered from clunky interfaces and a laggy screen. Canon claims to do away with that problem.
Another great addition for video enthusiasts is the addition of a stereo mic onto the camera, along with a port to attach an external mic. The Canon 650D launches alongside two new lenses that feature a new Stepped Motor that compliments the continuous AF of the 650D, all while maintaining total silence. This means no more focus noise will make it into the footage that's been shot on this camera.
The Canon 650D will cost you INR 55,995 for body only, while the kit version (with the 18-55mm IS lens) will cost INR 59,995.
Priced just a few hundred rupees short of the 60D (body only) Canon runs the risk of having the 650D eat the 60D's market share. With a better AF system that improves upon what the 60D has to offer, the 650D would be a good choice for amateur filmmakers. For hardcore photographers though, the EOS 60D (read our review) still remains the better choice with a bigger build and better burst speeds.