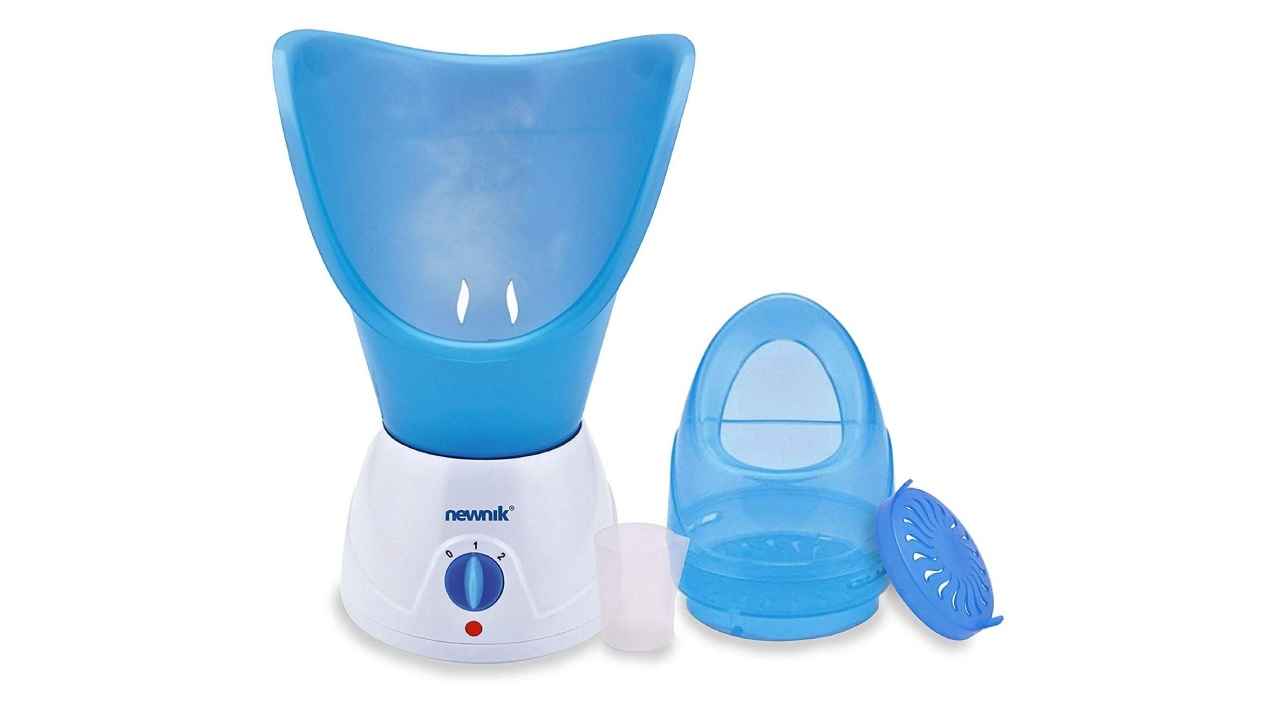 Many people have woken up to the importance of leading a healthy lifestyle, and most of us have now started keeping essential medical devices at home for cure and precautions. One such item that people are buying now is a humidifier or a steamer, but there's a lot more to this small product than you initially thought! To help you out, here's some information regarding the best humidifiers and steamers available on Amazon.
Dr Trust (USA) 3-in-1 Nano Ionic Facial Steamer Vaporizer Room Humidifier
Sr Trust is known for its innovative health monitors and medical devices, and this humidifier is no different. You can not only use it for taking good old steam during cough and cold but also use it for nano-atomization steaming to get rid of skin problems, thanks to the 3-in-1 ionic steamer, which opens up pores and clears them off dirt and oil. If you love those warm towels that are provided by hotels and want to pamper your face with a similar one at home, then you can use this steamer's built-in towel chamber to warm face towels on your face for better blood circulation. Its 200ml water tank is easy to clean, can be easily assembled and can emit steam for up to 15 minutes on the go, which makes it easy to carry around.
Newnik V108 Steamer
If you are looking for a multi-purpose steamer, then this one by Newnik might come in handy! It is packed with several unique features like a power indicator, two-level heating control, auto power-off, steam controller, and an exhale outlet for better use and handling. The specially designed masks for kids and adults make sure that no steam escapes while using them. You can also plan a fun beauty session to treat acne, pimples, and similar skin problems, as this warm steam helps open up pores and clean up the dirt, leaving your skin smooth and glowing! So if you want to enjoy quick steam therapies or aroma therapies without leaving the comfort of your home, then this portable steamer can prove to be quite useful.
Ozomax Elda Vaporiser
The Ozomax Elda Vaporiser is an all-purpose steamer that can help you get rid of allergies, colds, skin problems and stress easily. This three-in-one steamer comes with three attachments so that you can use it in multiple ways. The first one comes in handy if you want to take vaporizing steam, the second one is a nozzle inhaler which can be used to inhale steam during cough, cold or congestion, and the third one is used for facial sauna. You can even use it for aromatherapy and for treating various respiratory diseases as the warm steam clears airways and other blockages so you can breathe easily. Moreover, inhaling steam also helps build the immune system and acts as a great way to rejuvenate and clean your skin by getting rid of acne and pimples through regular use and steaming.
HealthSense FS 550 Steamer
If you want to buy a steamer for your family, then the HealthSense FS 550 steamer can be a great product to invest in. It is safe for children and can be used to provide therapy to clear nasal passages, relief from respiratory ailments like sinusitis, congestion, allergies and similar problems. You can also use its nano-steam feature (with negatively charged ions), which quickly absorbs the moisture, opens pores and gets rids of dirt and oil so that your skin can glow and feel refreshed! The ceramic PTC heating element ensures quick heating (within 40 seconds), while the UV lamp ensures that hygiene is maintained while taking steam therapy or when nasal passage is being treated. All these features combined with the lightweight and sleek design make this steamer a great choice for families and individuals looking to buy a multipurpose steamer.