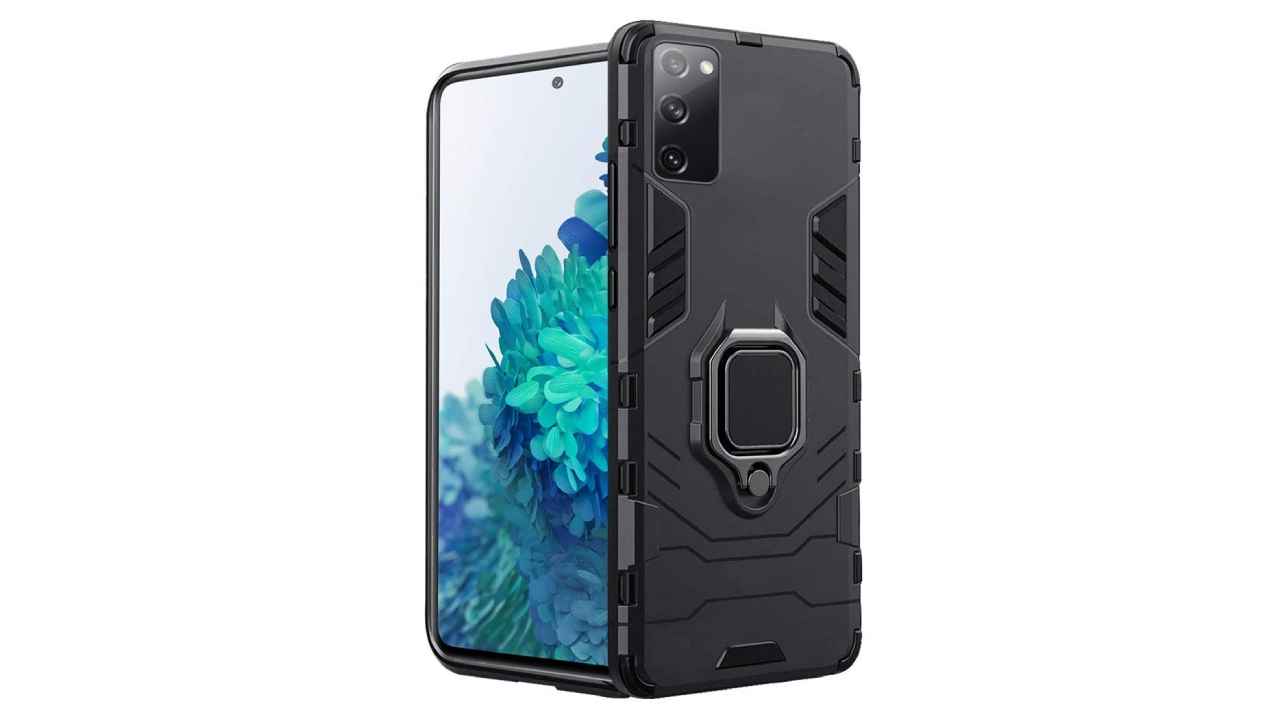 Samsung has managed to create a loyal fan base across several countries and is one of the most renowned in the smartphone industry. Its Galaxy S20 FE is a Fan Edition phone that tries to bring the flagship experience to a more accessible price point. The phone retails in 4G and 5G variants in India, both of which have similar designs and thus will fit the same cases and covers. If you're also a fan and have purchased the Galaxy S20 FE but are worried about its safety, then picking one of the covers mentioned below might put your mind at ease!
Spigen Ultra Hybrid Back Cover Case
This clear back cover from Spigen ticks all the right boxes if you are looking for a durable, strong and transparent cover to flaunt your S20 FE's aesthetic design whilst protecting your device from accidental damage. This clear case is made from thermoplastic polyurethane, which adds to your smartphone's durability without adding to its thickness (or weight), so it can fit inside your pocket without any trouble. It has lifted edges around the camera lens, which protects it from surface scratches. It is licensed under the Samsung Mobile Accessory Partnership program, which makes it an official product for Samsung devices. This lightweight and sturdy back cover from Spigen is pretty easy to install and can be easily done with little to no help.
TheGiftKart Armor Back Case Cover
If you don't want to compromise on protection and want the ultimate protective back cover for your Samsung Galaxy S20 FE. This sturdy back cover from TheGiftKart comes with an enclosed metal plate which makes it compatible with a magnetic smartphone holder. This back cover case has a 0.5 mm raised lip for the camera and screen, which protects them from surface scratches. TheGiftKart has equipped it with a ring stand that lets you place your S20 FE at angles ranging from 0-degrees to 120-degrees which makes watching movies pretty comfortable. The ring stand can be rotated 360-degrees without any trouble. The armour case has a rugged construction which provides all-around production for your Samsung Galaxy S20 FE.
A.S. PLATINUM Smoke Series Back Case Cover
A.S. PLATINUM is another great back case cover that protects your S20 FE from scratches, bumps and falls. It is made from high-grade polycarbonate and TPU materials along with a 0.7 mm raised lip that provides enhanced protection for your camera as well as your smartphone's screen. It is equipped with shockproof dual layers made from combining a soft premium TPU layer with a high-grade polycarbonate layer resulting in a back case cover that is soft to touch but provides a good level of toughness. This Samsung Galaxy S20 FE's back cover comes in a large array of colours that would not only add to your smartphone's protection but also make it look good. The case significantly adds to your smartphone's durability without adding to its weight.
Cubix® Denim Flip Cover
This Cubix back case is not just a flip cover that would protect the front and back of your smartphone from harm. It is also a wallet that can store your cash and multiple credit/debit cards along with your trusty smartphone. The flip cover also works as a smartphone stand and lets you enjoy all your favourite movies and TV shows comfortably without the need to buy any external stand. It is made from high-quality denim fabric that feels premium on touch. Cubix has installed precise cutouts for speakers, cameras, charging ports, audio ports, and buttons, giving it a stylish yet functional design. This flip back case uses a magnet to firmly grab onto the cover protecting the screen in case of a fall.