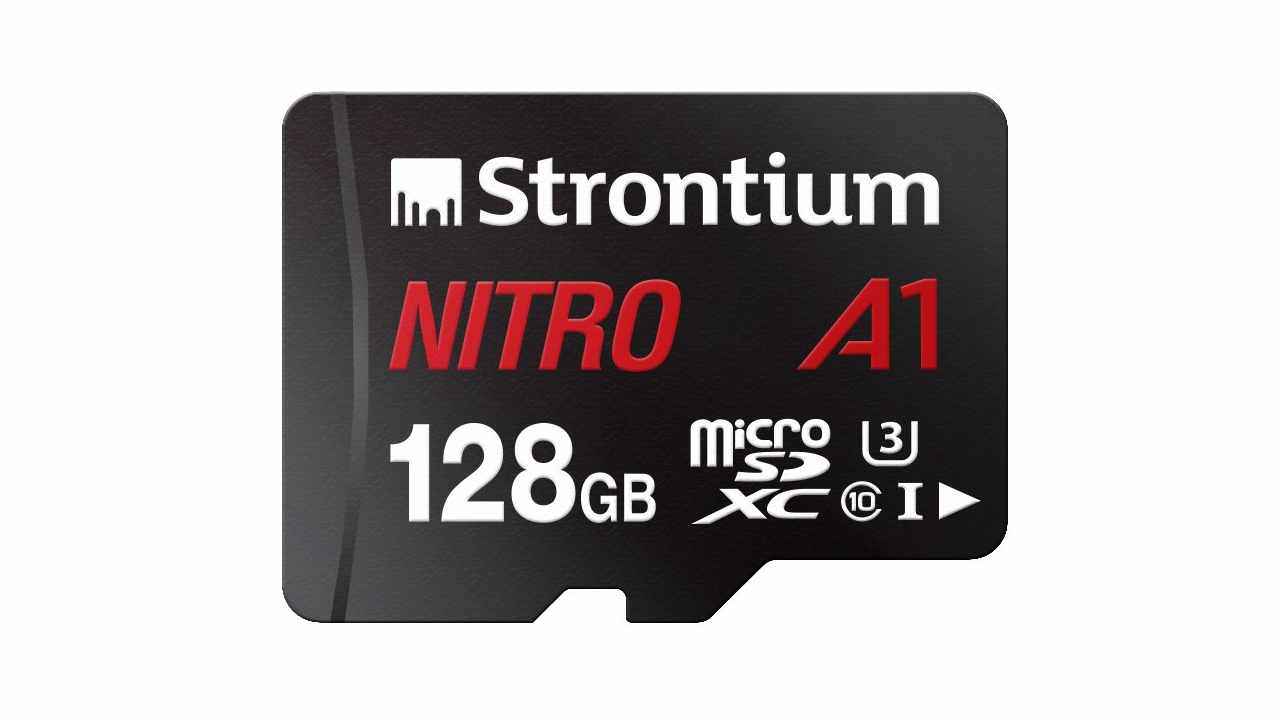 When it comes to shooting videos and clicking pictures via action cameras like a GoPro Hero 6 or a DJI OSMO, you definitely need a high-performance memory card. A good quality card offers fast read/write speeds, which is just what you need for an action camera, as you don't want your videos to end up choppy. This is especially important when you take into account 4K video recording. Not only that, but they should also ideally offer some form of weather protection and robustness to ensure they can take on the elements and come out unscathed. Note that all these products are available on Amazon, and they have been selected based on their listed features.
SanDisk SDSQUAR-128G-GN6MA
Here is a 128GB Class 10 microSDXC card from SanDisk that delivers read speeds up to 100mbps. This should result in top-notch performance, and the brand claims that you can transfer roughly 1200 photos in a matter of 60 seconds, which should make your life easier for sure. You should also be able to shoot high-quality videos on your action cameras smoothly with this high-speed memory card. Furthermore, the card is shockproof, waterproof and X-Ray-proof, making it ideal for outdoor use as well. Finally, it comes with an adapter to make it compatible with most cameras out there.
Samsung EVO Plus
If you indulge in vlogging regularly, then it is essential to have a memory card that delivers high-speed performance, along with a large storage capacity. This microSDXC card from Samsung does just that, as it has a storage space of 512GB and offers reading speeds up to 100mbps and writing speeds up to 60mbps, as per company claims. Furthermore, it comes with an adapter as well, so that you can use it with most action cameras out there. The company also notes that you should be able to transfer a 3GB video in less than 40 seconds, as claimed by the brand. Finally, it has a rugged finish, which should enable you to use it in tough outdoor conditions as well.
HP HFUD128-1U1BA
Here is a 128GB microSDXC card from HP that delivers a transfer speed of up to 100mbps, which is what you would look for in an action camera. Moreover, you should be able to transfer those files to your laptop quickly as well. Furthermore, the card has been designed in a way that enables you to use it even in tough conditions. It is claimed to be magnet-proof, shock-proof, temperature-proof and waterproof. Due to this, you won't have to worry about losing your data, even when you use your action camera in treacherous outdoor conditions, which is usually the case on adventure trips.
Strontium Nitro A1
Here is a microSD XC card from Strontium that uses a 4-proof technology to ensure that your data remains secure, irrespective of the outdoor conditions in which you're shooting. It is temperature-proof, magnet-proof, X-Ray-proof and waterproof, making it one of the most rugged microSD cards out there. With the card following the UHS-I U3 standard, you should be able to record 4K videos without any lags. In terms of transfer speeds, it is claimed to deliver speeds up to 100mbps. The card has been optimised in a manner that allows it to deliver slightly better performances when used with Android devices. You can even use it as a full-sized SD card, as it comes with an SD card adapter.