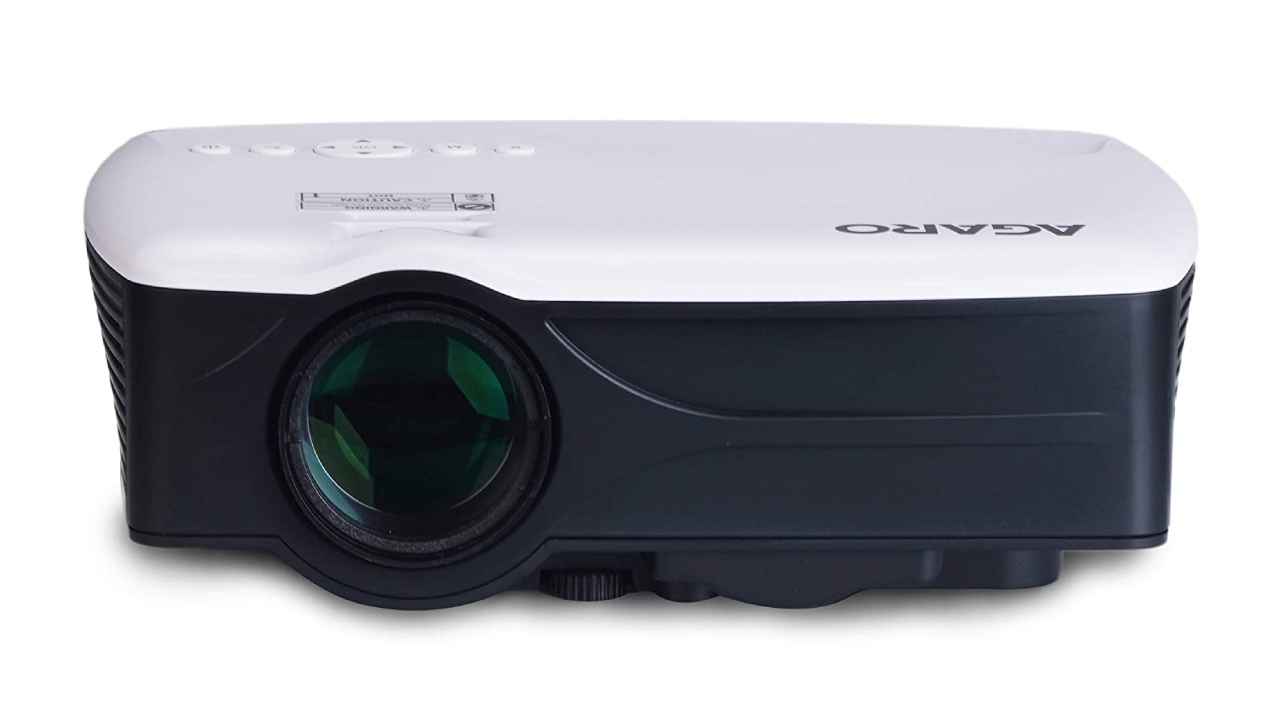 There is an endless list of PPTs and video presentations organised in our offices daily. You require a good, budget-friendly projector with a clear display and efficient functionalities to ensure your teammates and bosses can see what you have to offer. Not sure which one to get? Here is a list of the four best projectors for your office space on Amazon.
Everycom X7 LED Projector
THe Everycom X7 LED Projector has features like the 15° Keystone correction and focus function, projection display of up to 120-inches, built-in audio speakers and long lamp life. As a result, it should not disappoint you with its performance. It has wide compatibility with HDMI inputs for TV sticks, game consoles, Wi-Fi Dongles, PC, laptops, DVDs, and has USB and SD card slots too. It supports video games too and can easily connect to one's smartphone. This budget-friendly projector has a contrast ratio of 1000:1. The installation should be hassle-free.
WZATCO M6 HD 720P
Dustproof and portable, the WZATCO M6 HD 720P claims to offer a clear and realistic reproduction of details and allows the viewer to experience a good big-screen visual feel. It uses an 8-digit IPS LCD Panel (similar to the one adopted by Apple for the Apple iPhone). The projector projection size varies from 30 to 160-inches (with a maximum screen size of 200-inches), and the projection distance is fixed between 3.08 feet and 16.4 feet. One can wirelessly connect this to their phone and use it as a Bluetooth speaker. This model comes with an improved 3300 lumens LED Lamp (when compared with its predecessor) and has a 4000:1 Contrast Ratio. However, do remember that it does not come with in-built batteries. It also has wide compatibility with a number of devices.
AGARO AG50
Budget-friendly and well designed, the AGARO AG50 comes with a high-quality glass lens that is optimised for better light transmission and fewer distortions and has fuller stereo sound speakers. It uses 4.3-inch LCD panels to get a larger imaging area. It has a projection size between 32 to 120-inches. The brand claims it offers improved image brightness with its Native 720P Resolution. It is equipped with HDMI, USB, AV, VGA cable connections and an SD card connection and is compatible with a number of devices.
LG PH550G-GL LED HD Projector
The LG PH550G-GL LED HD Projector has a native resolution of 1280×720. The screen display extends to 100-inches, and the projector has a good contrast ratio of 100,000:1. It works on a plug and play model and has colour temperature adjustment and noise reduction features. The LED lamp life is claimed to be 30,000 hours. The batteries are included in the device, and it connects via Bluetooth and USB too.