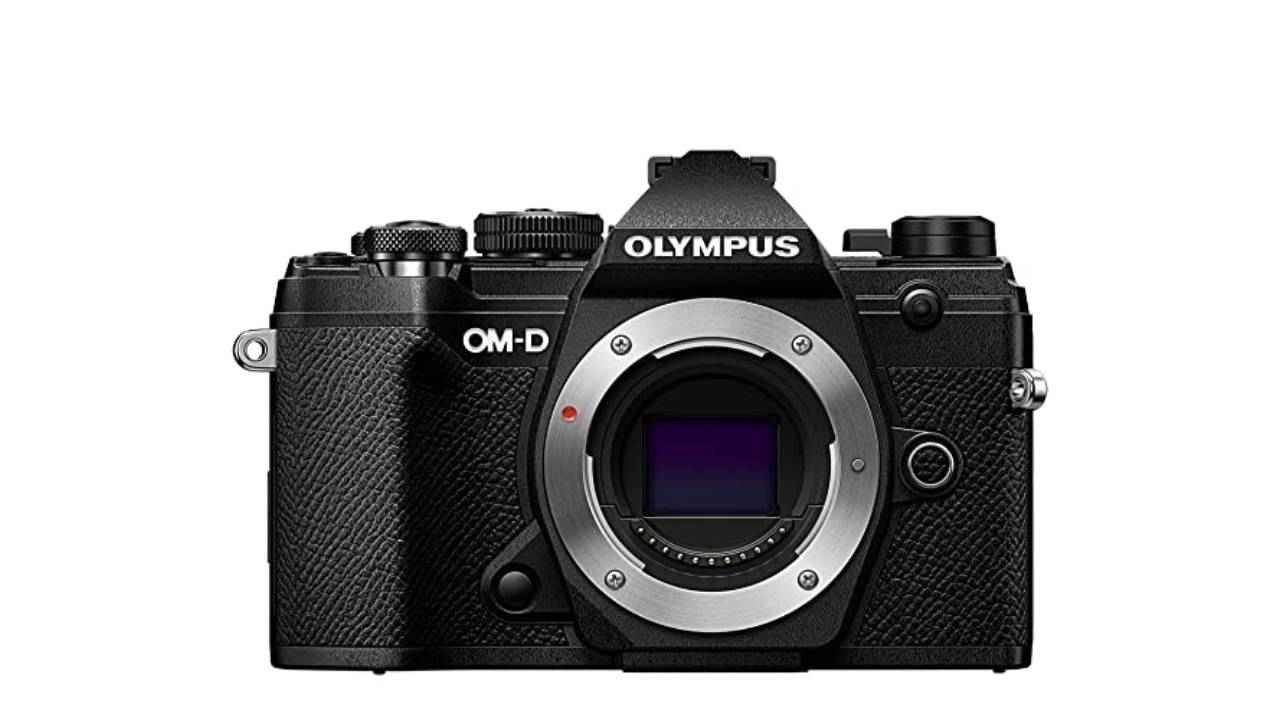 Vlogging has now become such a trend that it is no longer seen as a leisure activity. In fact, many people view it as a business opportunity. However, with so much competition out there, you need quality content to stand out from the rest and to offer that, you need a good camera to shoot amazing videos. If you are looking for a camera for your vlogging ventures, here are four amazing cameras available on Amazon that should do you justice.
Olympus OM-D E-M5 Mark III
The Olympus OM-D E-M5 Mark III comes with a 20.4MP Live MOS sensor coupled with a high-speed TruePic VIII image processor to give you decent image and video quality. Thanks to the all-new compact in-body 5-axis image stabilisation unit, you can now capture videos without optical aberrations. The camera comes with an OM-D movie mode for stable 4K video recording, making it ideal for vlogging. Furthermore, thanks to the 121 cross-type phase-detection points along with 121 contrast-detection points, you can now shoot videos even with fast-moving subjects in the frame. This makes it particularly ideal for travel vlogging. The Bluetooth and Wi-Fi connectivity features allow you to transfer your content immediately and upload across different social media platforms. Even with all these features, the camera has an incredibly sleek design, making it easy to carry around.
CANON POWERSHOT G7 X Mark III
The CANON POWERSHOT G7 X Mark III is a digital camera with a 20.2MP 1-inch Stacked CMOS Sensor and the advanced DIGIC 8 Image Processor, allowing you to capture decent images and videos. It has a 3-inch touchscreen LCD monitor that not only helps in easy navigation but should also help you focus on objects with just a touch, giving you faster results. Furthermore, you can tilt this LCD monitor upwards by 180°, which comes in handy when you shoot front-facing vlogs or selfie videos for B-rolls. Thanks to the exposure control dial and other rings and buttons, you should have a decent level of control over your videos with ease. Another useful feature of this camera is that you can charge it by just plugging in a USB cable, thanks to the in-camera battery charging feature. With both Bluetooth and Wi-Fi options available, you can instantly share your content on different platforms via your smartphone or laptop.
Sony Alpha ILCE-6400L
If your vlogging involves low-light videography, then getting a mirrorless camera would be helpful. The Sony Alpha ILCE-6400L is one such camera that comes with a high ISO sensitivity up to 102400, allowing you to capture those beautiful night shots. Sony claims to provide the fastest auto-focus mechanism with a 0.02-sec AF speed thanks to the 425 phase detection and contrast points, making it ideal for travel vlogging where the subjects are on the move. The fast hybrid autofocus should keep track of the subject in the best possible way. It uses a 24.2MP EXMOR CMOS sensor to give you decent picture quality. Furthermore, the LCD screen is tiltable up to 180°, making it perfect for selfie videos. With Wi-FI, NFC and Bluetooth connectivity options available, it should be very easy to transfer the content on to your smartphone or laptop.
Canon EOS M6 Mark II
If you are looking for a camera with a high pixel value, then the Canon EOS M6 Mark II can work out for you as it comes with a 32.5MP CMOS (APS-C) sensor. Such a sensor should help you capture vivid pictures and videos. With this camera at your disposal, you can shoot 4K UHD 30p and Full HD 120p videos with ease. The Dual Pixel CMOS AF provides 5481 selectable points for you to shoot videos with precision. The 3-inch LCD monitor comes with a tiltable design, allowing you to turn it by 180°, thus allowing you to shoot front-facing videos as well. For an easy transfer of files, the camera offers both Bluetooth and Wi-Fi connectivity options.