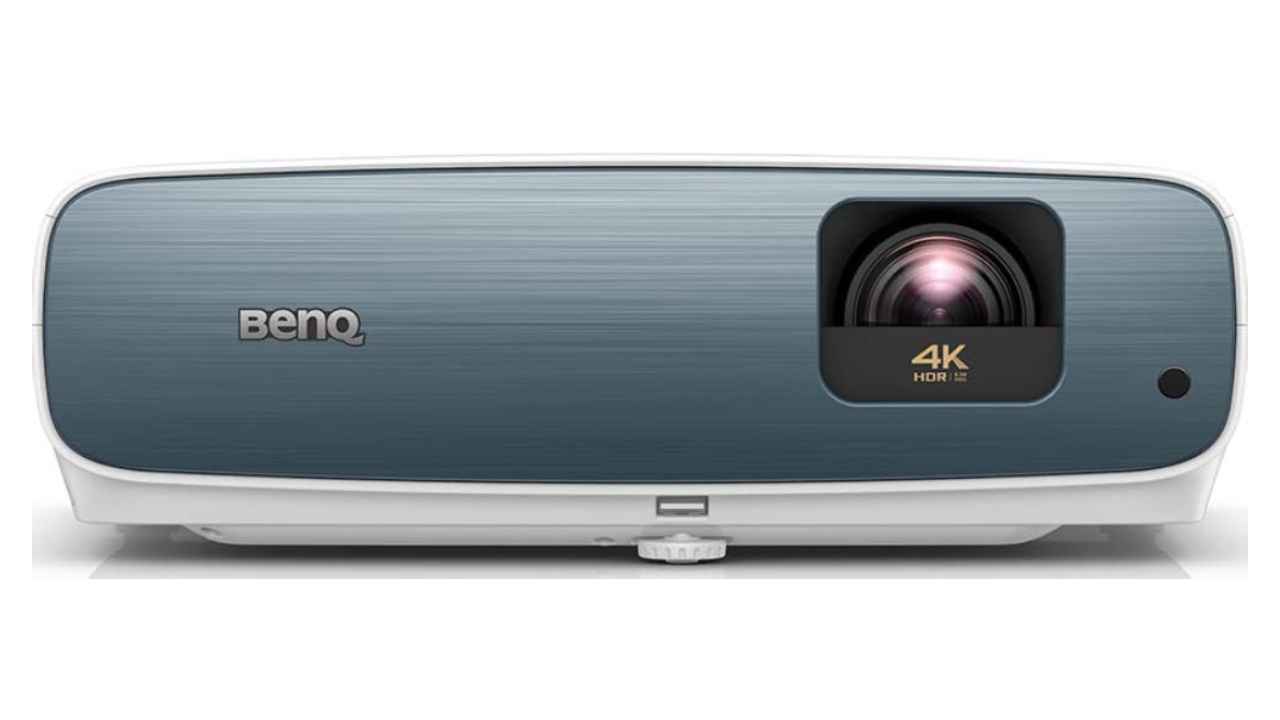 Often, to make education more interactive and fun, schools opt for projectors to help them out. Using a projector, teachers can effectively show and explain subjects and various concepts. Projectors add a new dimension to education in the classroom and are vital to show students so that they can grasp concepts. For such an environment, you need a 4K projector, which can produce crisp images that everyone can see from all angles and something that is dynamic and true to life in colour representation. So, here are some of the best 4K projectors for a school classroom which you can find on Amazon.
ViewSonic PX747-4K
This offering from ViewSonic is an impressive 4K projector. It can project images up to 300-inches, making it ideal for large viewing crows. Even at such a large image size, the projector manages to keep a 4K resolution of 3840x2160p. The large size and the high resolution are must-haves for school classrooms. Another aspect that helps in improving image quality is the 3500 lumens projection brightness. The projector supports HDR content, making for an impressive dynamic range and variety on whatever content you're watching. It can also display images clearly in dim or bright rooms, making it quite a versatile pick. It is easy to set up, as it has input options such as HDMI 2. 0 and 2 USB 2.0 ports.
BenQ TK850 True 4K HDR-PRO Projector
This is a professional grade projector that can be extremely useful in a school. The projector is sure to stun all with its striking visual quality. This projector comes with a Dynamic Iris that can shift the amount of light sent out to give a more contrasty image and 3000 Lumens of brightness, making things look pleasant and colourful. This projector comes with a low latency mode built-in, enabling you to play content and informative animated videos or graphics at high frame rates without a hitch. The 4K resolution is ideal for watching all the latest movies, while the HDR display is a good option for those who use projectors with PCs.
ViewSonic X10-4K UHD Short Throw Portable Smart LED Projector
Some schools require portable projectors, and that's where the ViewSonic X10 comes in. It uses short-throw technology, which means it can be placed close to the wall and still project TV-like, high-quality, and large-sized images. This, combined with a 4K resolution and the LED lamp, makes for great viewing experiences, especially for school purposes. It comes with sound by Harman Kardon and also connects to your Amazon Alexa device, which gives you a fully smart theatre set-up. You can also change sound settings and visual settings to pick something more suitable for your style.
BenQ TK800M True 4K HDR Home Theatre DLP Projector
Here's a true 4K HDR projector that is sure to bring content to life. Not only is it good for school classrooms to show alluring reports, data and graphics, but is also the optimal choice for those looking to upgrade their home theatre system. It comes with 3000 lumens of brightness and 8.3milllion pixel density. Overall, it provides crisp imaging using the 4K HDR processor for greater colour tone and impressive contrast. It also has a dedicated sports mode, which really puts you in the stadium's centre, making for an impressive experience. This can also be used to provide impressive sound within a classroom. On the projector, you can get images as large as 120 inches.