HIGHLIGHTS
AMD Zen 4 CPUs based on the 5nm nodes to be revealed in January 2022

The new CPUs could have 40% performance improvement compared to the last-gen

The rumoured Ryzen 6000 series could launch in the middle of next year
AMD Zen 4 CPU specs, details and features could be unearthed at the upcoming CES 2022 starting 5th January 2022. After the roaring success of the Ryzen 5000 series CPUs based on the AMD's Zen 3 architecture, Lisa Su and Co. are prepared to dominate surprise the world of computing again with a rumoured 40% YoY improvement in CPU performance compared to last-gen chips.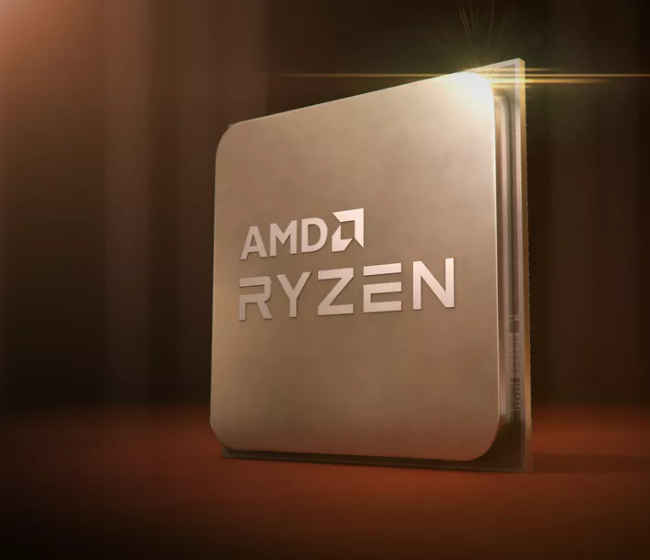 AMD Zen 4 CPU Detail: Launch At CES 2022
AMD will most likely reveal the key features of the upcoming Zen 4 architecture at the CES 2022 but the launch of the CPUs will probably take place during the middle of next year. The Zen 4 architecture was first announced during the reveal of Ryzen 5000 series CPUs. In comparison to the Zen 3 architecture, Zen 4 is based on the even smaller 5nm nodes as opposed to the 7nm nodes making up the former.
The higher number of nodes combined is sure to bring about improvement in Instructions Per Clock to the Zen 4 based CPUs. These CPUs will most likely adorn the name "Ryzen 6000 series." The new Ryzen CPUs will probably use the AM5 socket which will use the brand new Land Grid Array design. For reference AMD 5000 series CPUs and earlier generations of processors before it use the AM3 and AM4 sockets that make use of the Pin Grade Array design.
I personally think this year's focus for the AMD CPUs will be on the mid-range and high-end CPUs as Intel's 12th Gen lineup focuses strongly on these categories as well.
Also Read: Intel unveils 12th Gen Core Alder Lake hybrid desktop processor lineup, price and availability