Want to modernise your banking loan application?
Build an application that analyses credit risk with #IBMCloud Pak for Data on #RedHat #OpenShift
Click here to know more
Advertisements
CES 2020 is still going strong with a number of companies announcing a slew of products. Amazfit has also decided to jump on this bandwagon by announcing a bunch of products ranging from wearables to headphones.
Fitness trackers
Amazfit T-Rex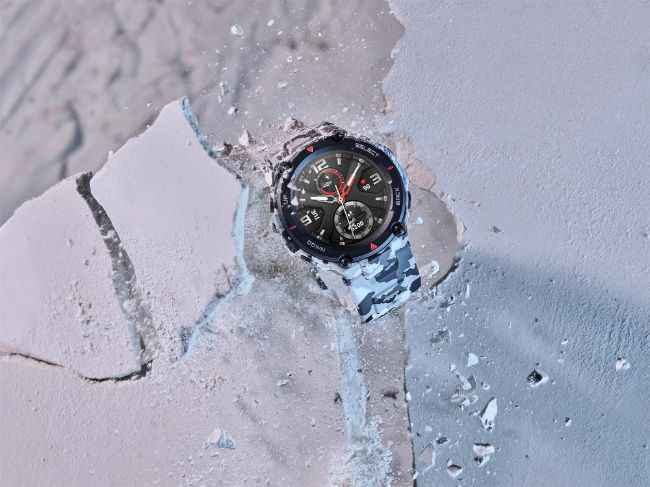 The Amazfir T-Rex is touted as "one of the most affordable military certified outdoor smartwatches on the market." As one might expect from such a claim, the wearable is aimed at the more adventurous user. The device features a polymer body and the company claims that the device has passed 12 regulations of the military standard (MIL-STD-810G) quality tests. Amazfit says that the T-Rex is capable of operating under unpredictable weather conditions, as well as extreme temperatures.
The Amazfit T-Rex sports a 1.3-inch AMOLED screen with a resolution of 360x360p and always-on functionality. The device is touted to offer a battery life of 20 days. Other features of the watch includes GPS+GLONASS, which is said to offer a 20-hour continuous working time.
As far as features go, the Amazfit T-Rex is capable of tracking 14 sports modes that include fitness activities, outdoor skiing, mountain climbing, train running and more. Since the device is water resistant up to 5ATM, the device can be used for tracking swimming, including open water swimming. Other features of the device includes a BioTracker PPG optical sensor that supports all-day heart rate monitoring
Amazfit T-Rex will be available in January 2020, and the suggested retail price is $139.9, which roughly translates to Rs 10,000. It is not yet known if and when the device will be available in India.
Amazfit Bip S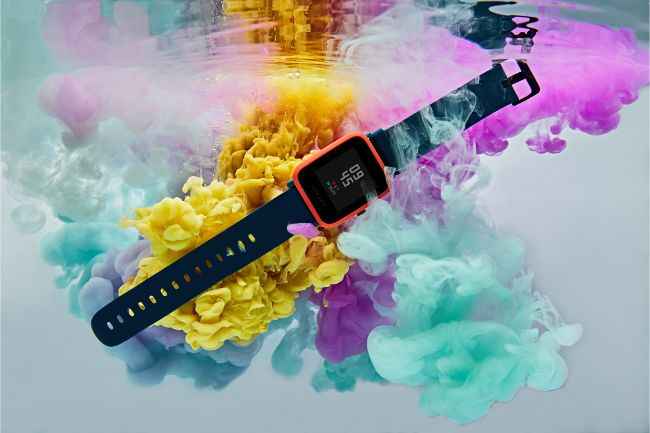 The company has also unveiled another wearable called the Bip S. The wearable comes with Huami-PAI, which can offer personal activity details about the health of a user's heart as well as their overall fitness. The device is water resistant up to 5ATM and is said to offer a battery life of up to 40 days. The device features a built in GPS as well.
Headphones
Amazfit Powerbuds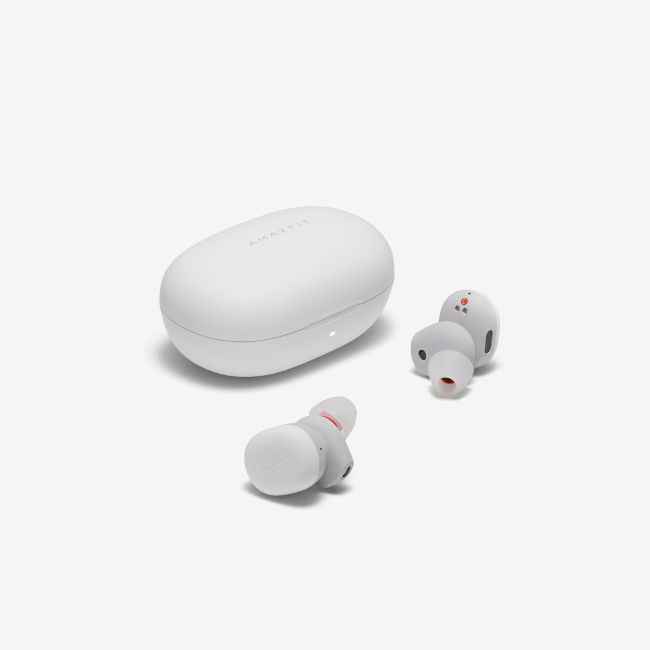 Amazfit also showcased two true wireless earbuds called the PowerBuds and the ZenBuds.
The Amazfit PowerBuds features a 'Plug-to-Go' design, which is said to fit firmly in the ear and increase stability. The PowerBuds can also monitor heart rate via a heart rate sensor. The device is said to offer eight hours of play time on a single charge, but when it is coupled with the magnetic charging box, Amazfit claims that the total time goes up to 24 hours. The PowerBuds also come with a feature called Thru Mode, that allows ambient sound to pass through to the user. This will help ensure that users will be able to be aware of their surroundings.
Other features of the PowerBuds include ENC dual microphone technology, as well as tap functions that let users control music, answer calls, and activate the voice assistant The Amazfit PowerBuds will be available from Feb 2020 onwards at $99.9, which is about Rs 7,186. However, its is not yet known if and when the device will be available in India.
Amazfit ZenBuds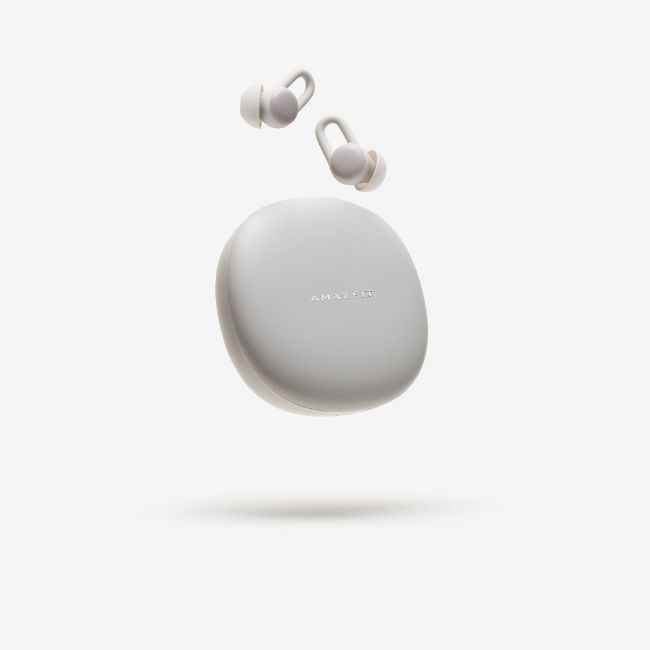 The Amazfit ZenBuds feature a Knowles Balanced Armature along with a Smart Interface which is said to support a user's sleep goals by "creating the right environment and generating sleep-inducing and soothing sounds for a perfect night's rest." Amazfit notes that the Sleep Recognition tech will detect when the user goes to sleep and then automatically turn off the "soothing sounds." The ZenBuds are said to offer a 12-hour battery life on a single charge when the sleep monitoring kept working after three hours' sleep music ended. Amazfit claims that the ZenBuds support eight nights if use when combined with the charging case.
The Amazfit ZenBuds are scheduled to be available this year, but the exact date is not yet known.
Misc
Amazfit HomeStudio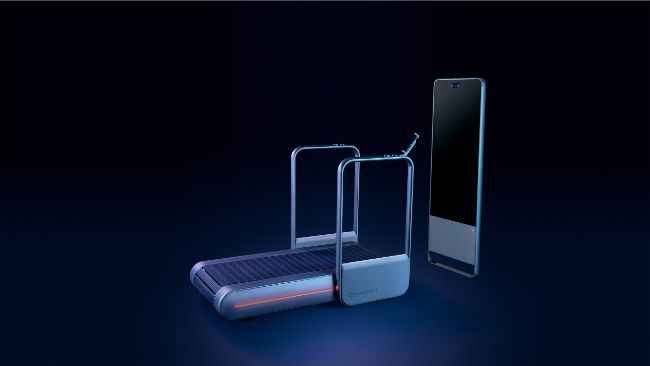 Besides wearables, Amazfit also showcased some technology aimed at gyms.
The first is called the Amazfit HomeStudio. This basically combines a treadmill with a giant display and gestures. The treadmill part of the system features a slat-belt treadmill with a 53.1x20-inch running area. It has a maximum speed of 20km/h and a 10-level powered incline. The smart side of things is called the Smart Sym Hub and sports a 43-inch LCD HD display. The display sports a 3D ToF camera and features AI. Amazfit says that by using this, it is able to track the movements of the user and will be able to provide feedback on movement and posture. The Hub also displays workout data, including time, heart rate, distance and calorie consumption. The company notes that the Smart Gym Hub can also be connected to over 1,000 classes of treadmill, sculpting, stretching, yoga and more. The Hub can also be used separately, so users can use it for the non-treadmill activities.
The Amazfit HomeStudio also offers three built-in JBL full-range speakers. It also allows users to connect other Amazfit wearables to it.
Amazfit AirRun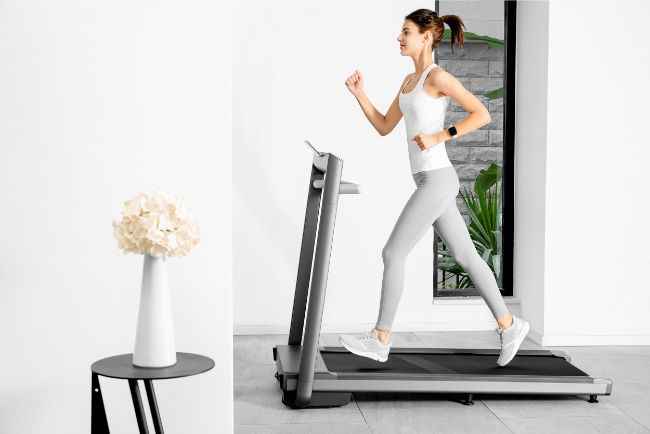 The Amazfit AirRun is a foldable treadmill that offers a 51.20-inch running deck. The device features eight shock-absorbers installed between the main frame and the running board so as to protect the user's knees and reduce noise. Safety features include an emergency stop cord, rapid slow down button and anti-slip rubber. It also features built-in JBL speakers
Amazfit also notes that the AirRun is a connected device and can be linked with the Smart Gym Hub.