It seems that Acer has really pulled up its socks as it showcased a variety of new products at IFA 2014, Berlin including a mix of laptops, tablets and mobile devices. Here is a quick guide to all the new products announced by Acer.
Iconia One 8 and One 10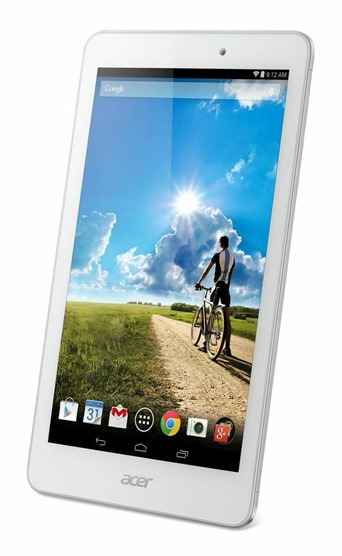 Two new Android tablets were announced including the 8-inch Iconia One 8 and the Iconia Tab 10. While we don't have a full list of specs, we do know that the Iconia One 8 will run on an Intel Z3735G quad-core processor, ship in 10 different colors and will release later this month in Europe, the Middle East, and Africa at a price of $195 (Rs. 11,750 approx.).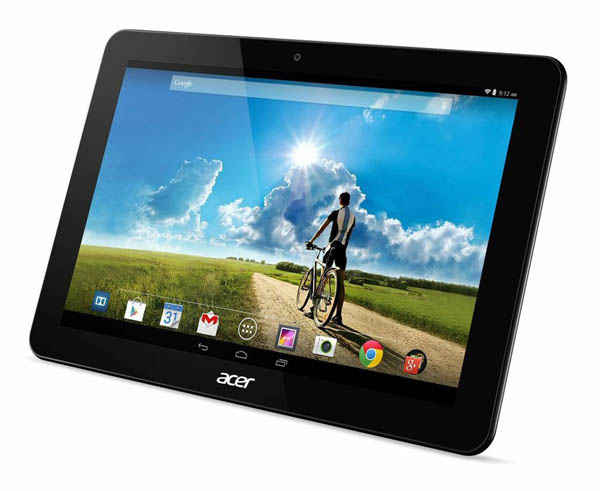 The Iconia Tab 10 will have a 10-inch 1920x1080 IPS display, dual speakers,a micro-HDMI port and will run on a MediaTek processor. Thanks to the partnership with MediaTek Acer will be able to keep the cost of the tablet as low as $199 (Rs. 12,000 approx.).
Aspire 8 W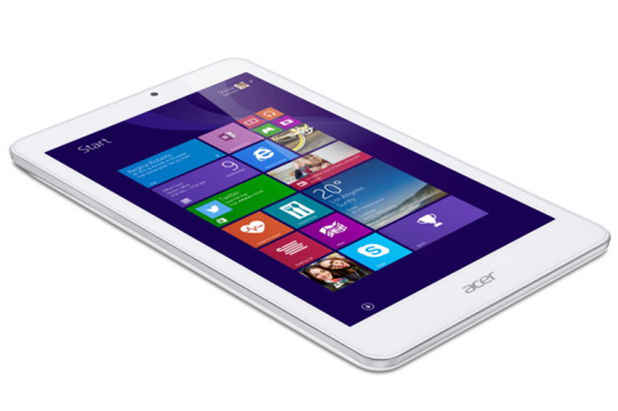 A brand new Windows 8.1 tablet, the Acer Aspire 8 W is one of the most affordable tablets running on Microsoft's OS. It features an 8-inch 1280 x 800 resolution IPS display, a 1.33GHz Intel Atom Z3735G Bay Trail-based quad-core processor, microSD expansion, micro HDMI and MS Office 365 Personal, that includes Word, Excel, PowerPoint and Outlook, will be pre-installed. The tablet is priced at $150 (Rs. 9,000 approx.) and should start hitting markets by November.

Aspire Switch 11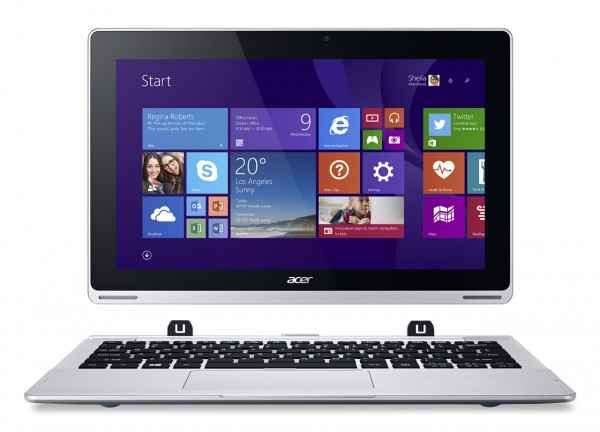 This is a hybrid laptop/tablet which will be coming in two variants. The first (Aspire Switch SW5-171) option includes an 11.6-inch Full HD 1080p display, HD webcam, Intel Core i5 processor, 4GB of RAM and 128GB SATA hard drive. The lower end model (Aspire Switch SW5-111) will include an 11.6-inch 1366 x 768 display, Intel Atom Z3745 quad-core processor, 2GB RAM, 64GB eMMC and a 2MP front camera. Both the laptops will have a detachable display to work as a tablet and will come in four modes: Notebook, Pad, Display, and Tent. The Aspire Switch 11 series will start from $399 (Rs. 24,000 approx.).

R13 and R14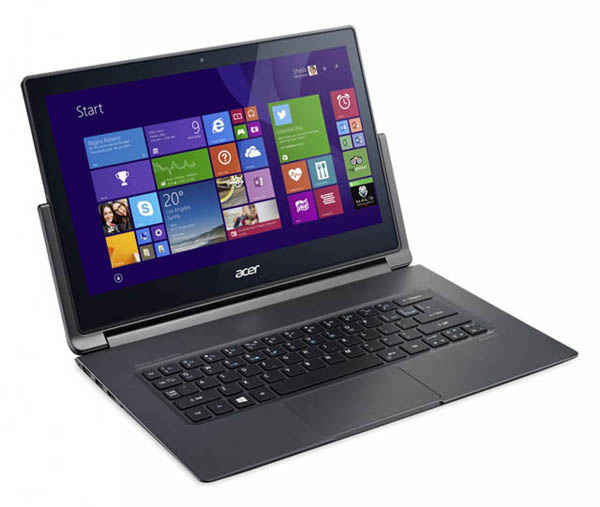 Two new convertible laptops were also announced, the R13 and R14, which can convert into different forms. The R13 model comes with an Exel Aero hinge, bringing on a "U-frame structure" which allows the user to fold the device into six different modes. It will come with a 13.3-inch display with (WQHD) (2560 x 1440) or full high-definition (FHD) (1920 x 1080) resolutions.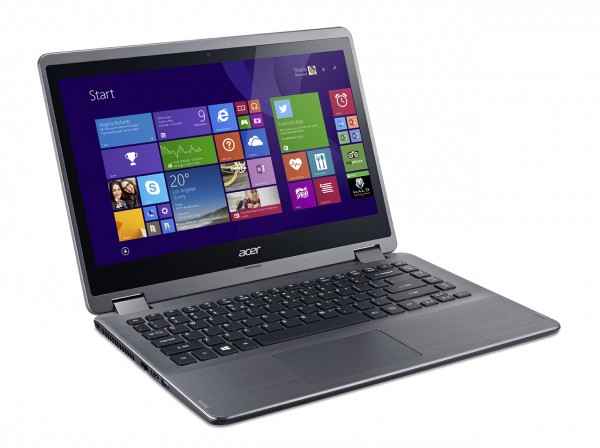 The R14 can be used in four positions - Notebook, Display, Tent, and Pad Modes. It will come with a 14-inch HD (1366 x 768) resolution display and processor options of Intel Pentium Core i3, i5, or i7 with up to 12GB of memory and also an option for NVIDIA GeForce 820m graphics card.
Liquid Z500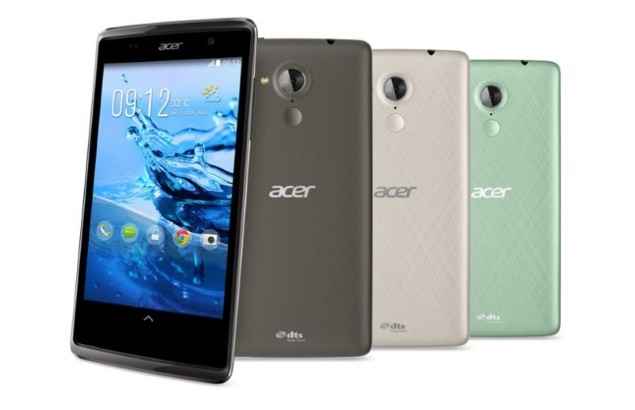 We had seen the Liquid Z500 smartphone at Computex 2014 and finally the smartphone has been announced by Acer. The smartphone comes with dual front speakers, a 5-inch IPS display, an 8MP camera and will be launched on the 15th of September with a price tag of $195 (Rs. 11,750) but there's still no information on availibility.
There is no confirmation if these products will come to India, but we will be keeping an eye out for them.