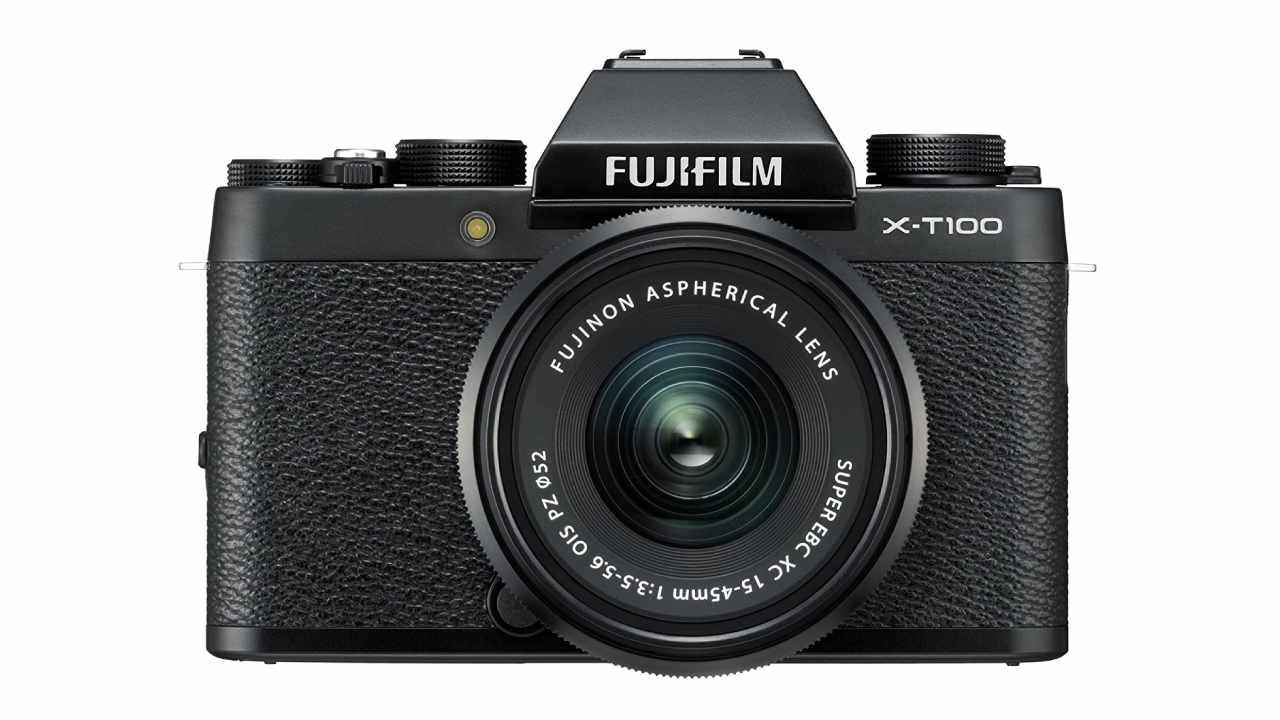 Mirrorless cameras are all the rage these days due to the fact that they're able to deliver the performance of a DSLR, in a far more compact package. The mirrorless segment has come so far along that there is no dearth of lenses and accessories, leaving users little reason to consider a bulkier DSLR. If you have been considering getting into photography, then the following list of 4 mirrorless cameras might be the right starting point for you.
Sony Alpha ILCE5100L 24.3MP Digital SLR Camera (Black) with 16-50mm Lens with Free Case (Bag)
If you want the reliability and functionality of Sony at a budget-friendly price, then the Sony Alpha ILCE5100L would be a good choice for you. The 24.2 megapixels APS-C sensor offers adequate resolution for cropping in post. As far as focusing goes, the Sony Alpha ILCE5100L sports both phase-detect and contrast-detect AF. with a total of 179 autofocus points for faster and accurate focus tracking. With the ISO range being between 100 and 25600, you should be able to indulge in night photography as well. It comes with a 16-50mm kit lens, which should be good enough for you to learn the basics of photography.
Fujifilm X-T100
The Fujifilm X-T100 is the company's entry-level camera that includes an electronic viewfinder. It shares multiple features and specs with the older Fujifilm X-A5, including its hybrid autofocus system and 24MP APS-C CMOS sensor. The X-T100 has a unique LCD design that allows it to both tilt and flip out to the side but not rotate completely. Spec-wise, it offers an ISO range of 100-51200, 91-point hybrid AF system, 2.36M-dot OLED electronic viewfinder and can shoot at 6 fps continuously (up to 26 JPEGs). While its successor, the T200, is out in the market, this one is still a great deal for the price.
Olympus OM-D E-M10 Mark III Mirrorless Micro Four Thirds Digital Camera with 14-42mm EZ Lens & 16GB SDHC Card (Black)
The Olympus OM-D E-M10 Mark III is a camera that comes from a company that pioneered the mirrorless segment. The Olympus OM-D E-M10 Mark III offers a 16-megapixel sensor in the micro four-thirds format, capable of shooting videos in 4K at 30fps. You also get 5-axis in-body image stabilisation and when you combine that with the fact that the micro four-thirds ecosystem has the largest selection of lenses available in the mirrorless segment. It comes with a 121 point contrast AF system and is capable of shooting 8.5fps, both remarkable numbers for the price point.The design of the camera makes it quite easy to carry and the 14-42mm kit lens does not add a lot to the overall weight, making it perfect for vacations or even everyday carry.
Sony Alpha ILCE-6400M 24.2MP Mirrorless Digital SLR Camera (Black) with 18-135mm Power Zoom Lens
The Sony Alpha ILCE-6400M is popular choice amongst vloggers for a host of reasons. To start with, the camera is extremely easy to carry around and shoot videos on, even when travelling. In fact, Sony claims that this camera is the best at outdoor shooting thanks to the fastest autofocus system amongst mirrorless cameras (0.02s AF speed) that should allow you to capture fleeting moments with great ease. Helping achieve this is an AF system with a whopping 425 AF points. It has an ISO sensitivity that goes up to 102400, which makes it a good choice for shooting in low light or even shooting nighttime landscapes. On the speed-end of things, the ILCE 6400M is capable of shooting at 11fps in burst mode and combined with its robust AF system, makes for a great all-rounder camera.