Highlights:
Xiaomi's battle-royale title called Survival Game is yet to launch officially.
The game is 185MB in size and is both similar, yet different from PUBG.

Update: Digit reached out to Xioami for a second time and confirmed that the game is yet to be launched officially and is still in beta. We corrected the story to reflect that the game has indeed been developed by Xiaomi. When we earlier tried to get more information on this, we were told that the game is not made by the company.
Xiaomi is developing a battle royale title called 'Survival Game,' which is quite similar to PUBG Mobile. Since the game is being hyped, we decided to play it once to see how it performs and whether it has the potential to take on one of the most popular battle royale game, PUBG Mobile. First off, Survival Game is available only via the Mi Apps Store app, which comes pre-installed in almost all Xiaomi phones and is fairly lightweight as the entire game is only 185MB in size. As per the game's description, it is a sci-fi style shooting game that is "specially developed for the Indian market". While there's no information on what this exactly entails, some reports suggest that its small file size and graphics optimisation is done for running on Xiaomi phones that have as low as 1GB RAM. We didn't have any Xiaomi device with 1GB RAM but we downloaded the game on the Xiaomi Poco F1 (8GB RAM variant) and the Redmi 5 (3GB RAM version) smartphone to see how it performs and how the gameplay is. First impressions: It's a cheap knock-off with cool additions.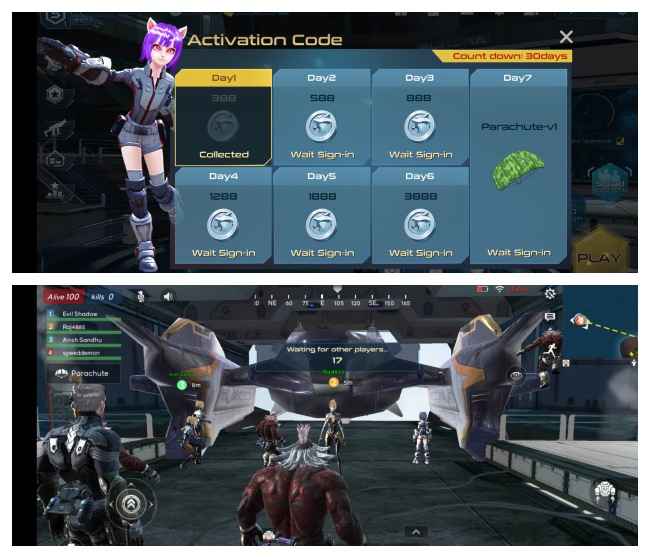 As soon as one boots up the game, they will find many similarities to PUBG Mobile. The game's interface, the menus are quite similar. However, the characters and their appearance is original and unique. This game also comes with options to either play as a 'lone survivor' in solo mode or with a squad but unlike PUBG Mobile, there are no additional maps or modes to choose from. There are noticeable similarities when one dives into the game. The player waiting area is similar to PUBG Mobile but instead of an island, the player waits in a hangar for other players to join and they are flown into the map in a spaceship.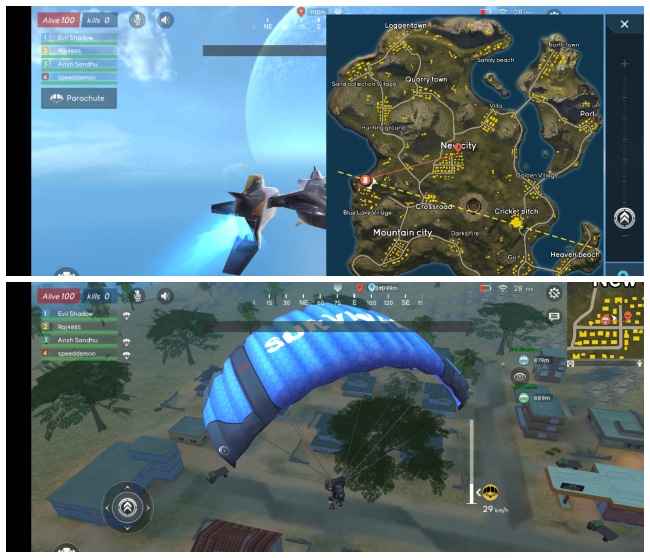 We landed using a parachute and as all battle royale games progress, scavenged for loot. There are only five guns in the game right now but more could be added with time. Additionally, there is a jetpack that enables users to glide into the air to some certain height, of about a two-storey building and some interesting hovering vehicles to choose from. The gameplay was fluid on both the Poco F1 and the Redmi 5, however, the graphics are nowhere near what PUBG Mobile offers. There are many bugs as well but depending on one's taste, they could either like it or hate it.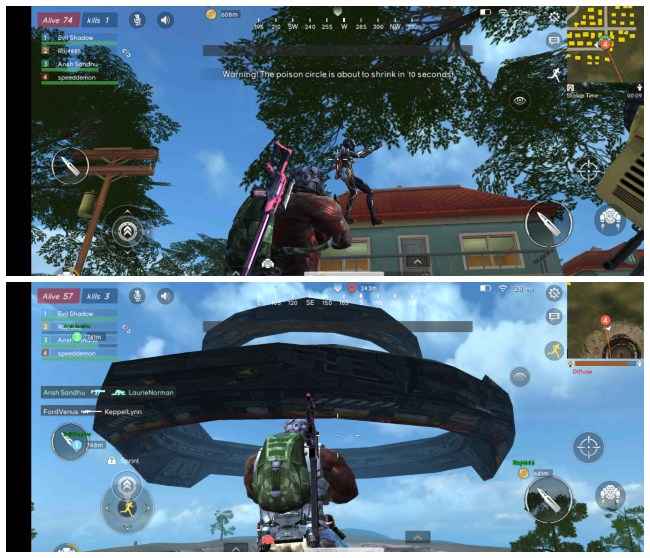 Related Reads:
PUBG Mobile beginners guide: Basics of PUBG Mobile gameplay
PubG Mobile 0.10.5 beta reveals zombies in Erangel's spawn island, new game mode launch seems imminent