News
Sony reveals Indian prices for PS5 DualSense Cosmic Red and Midnight Black controllers
A listing on ShopAtSc has revealed the prices of the new PS5 DualSense controllers. Dubbed Cosmic Red and Midnight Black, the controllers will be priced at Rs Rs 6,390 and Rs 5,990, respectively
Digit NewsDesk
| Published 09 Jul 2021 14:07 IST
As we reported earlier, July 12 will see the PS5 restocked in India. Well now, there's more good news on the horizon as Sony has just revealed the price of the latest PS5 DualSense Cosmic Red and Midnight Black controllers in India. A report on IGN India states that the official Sony store, i.e ShopAtSc have set the Indian price of the two controllers at Rs 6,390 for the Cosmic Red variant while the Midnight Black controller will set you back by Rs 5,990. So, all in all, it isn't too expensive for these modern controllers.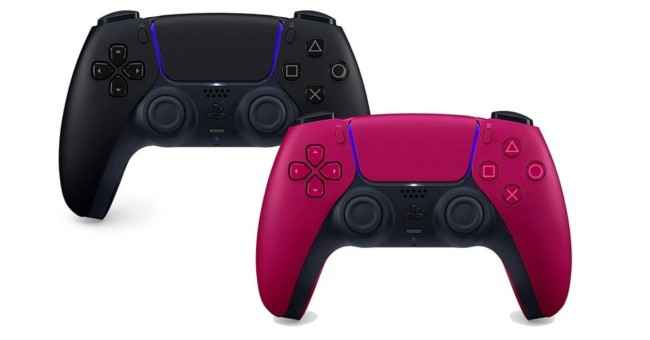 This is good news for PC gamers as well, as the DualSense controller can easily be connected to their gaming rigs without any real hassles. Unlike the previous controllers where you had to jump through hoops to get it to work on the PC. As of right now, the listing has only popped up on ShopAtSc, but you can expect the controller to be available at other outlets like Amazon India, Vijay Sales, and Flipkart.
We will also see a restock of the Disc Edition of the PS5 along with the Digital Edition on July 12 at 12 PM IST on Amazon India, Flipkart, Vijay Sales, and ShopAtSC. The PS5 has a handful of exclusives such as Returnal (review), Demon Souls, Astro's Playroom, Destruction AllStars, to name a few. First party heavy hitters like Spider-Man Miles Morales (review), Sackboy: A Big Adventure and more are available on the PS4 as well. Ratchet and Clank: Rift Apart (review) is exclusive to the PS5 only.
If you missed out on Sony's State of Play which took place this morning, you can check out the stream here.