News
Sony slashes PS4 1TB Mega Pack price, offer valid till stocks last
The Sony PlayStation 4 1TB Mega Pack is getting a price drop. You can now pick up the PlayStation for Rs 27,990. The discount also includes the GTA V, God of War, Days Gone, Fortnite DLC and the 3 month PlayStation Plus Subscription bundle
Digit NewsDesk
| Published 13 May 2020 14:29 IST
Since we're all stuck at home during the lockdown, what better time to catch up on playing all those games we missed out on? And to help facilitate that, Sony is dropping the price of the PS4 1TB Mega Pack from Rs 29,990 to Rs 27,990. This price drop also includes the 1TB console, GTA V, God of War, Days Gone, Fortnite DLC and the 3 month PlayStation Plus Subscription bundle. Remember, grab them while you can because this discount will only be available until stocks last.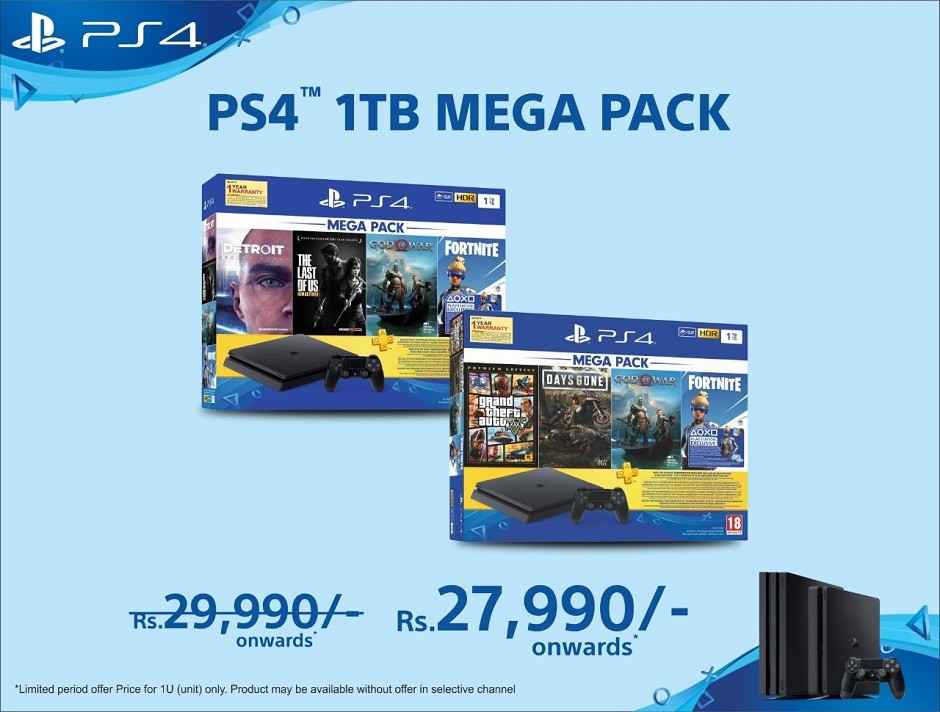 Sony has taken the right initiative and given gamers a lifeline during this trying time. If anything, gamers who have never played Sony exclusives like God of War (read review), Days Gone (read review) should definitely look at picking up the console. Plus, you'll also get a 3 month PlayStation Plus subscription thrown in as well. So, as far as deals go, this seems like a great one. Again, remember this offer is valid only till stocks last!
Also, if you're looking for games to keep you occupied during the lockdown, you can check out our list of the 25 best single-player games across all platforms, including mobile, right here. And if you're interested in the PlayStation 5, we've got you covered with this article as well.
Stay safe and game on!