Do you remember the Sega Game Gear? Of course, you don't, hardly anyone does in India. Especially as it was up against the mightly Nintendo Game Boy which became one of the best selling game consoles of all time. However, the Sega Game Gear did pack a lot of neat tech for the time. For starters, it packed a full-colour screen that made the monochrome screen on the Gameboy look dated. It also packed a decent game library thanks to titles like Sonic, Shinobi and Outrun. As such, it has garnered a bit of a cult following. Keeping this in mind, Sega has just released a much, MUCH smaller version of the Game Gear called the Sega Game Gear Micro. The new device celebrates the 60th anniversary of the company.
The Sega Game Gear Micro is available in four colour variants and each of those variants come with four playable games. The Black model comes with Sonic the Hedgehog, Puyo Puyo 2, Outrun, and Royal Stone. The Blue version comes with Sonic Chaos, Gunstar Heroes, Sylvan Tale, and Baku Baku Animal. The Yellow variant packs Shining Force Gaiden: Ensei – Jashin no Kuni he, Shining Force: The Sword of Hajya, Shining Force Gaiden: Final Conflict, and Nazopuyo Aruru no Roux. Finally, the Red version features Revelations: The Demon Slayer, Megami Tensei Gaiden: Last Bible Special, The GG Shinobi, and Columns.
The term micro is apt as it measures 80x43x20mm and packs a 1.15-inch display. By comparison, the Apple Watch Series 5 has a 1.78-inch display. If you think that the console is quite tiny, you're not alone. Which would explain why Sega also packs a special attachment for those who purchase all four consoles. The attachment is essentially a magnifying glass that clips on the Game Gear Micro.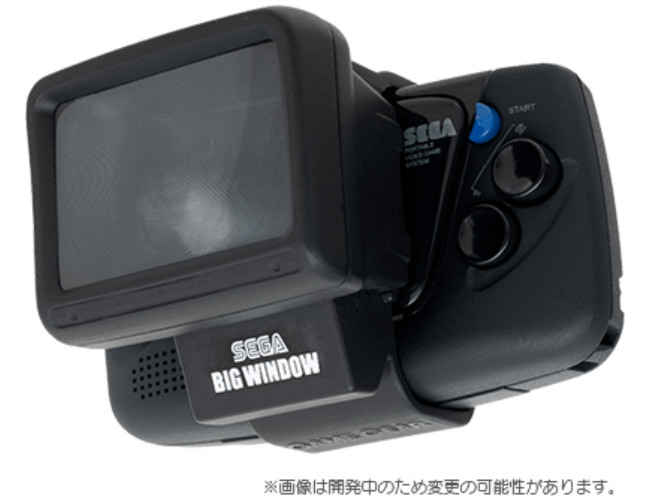 The Sega Game Gear is priced at 4,980 Yen, which is about Rs 3,400. The device is scheduled to launch in Japan in October this year. However, it is not yet known if the company plans to release an international version of the device.