UPDATE: 4 May 2021 - 1:25 PM: The PS5 is now out of stock at Reliance Digital. It was available for approximately 30 to 40 minutes on Reliance Digital. It isn't clear how many units were available from the seller. In the past, Reliance Digital is known to refund customers when they took more orders than the available stock. So, here's hoping, if you secured one, you get it. Until the next restock, keep those trigger fingers ready!
Fans of Sony's PlayStation 5 (review) have had a hard time getting their hands on the console. As we reported earlier, the PS5 was supposed to be restocked sometime last month. But, in a surprising twist, the console seems to be available on Reliance Digital. We even managed to add it to the cart, so it seems that it is definitely available on Reliance Digit, but the magic question is, for how long?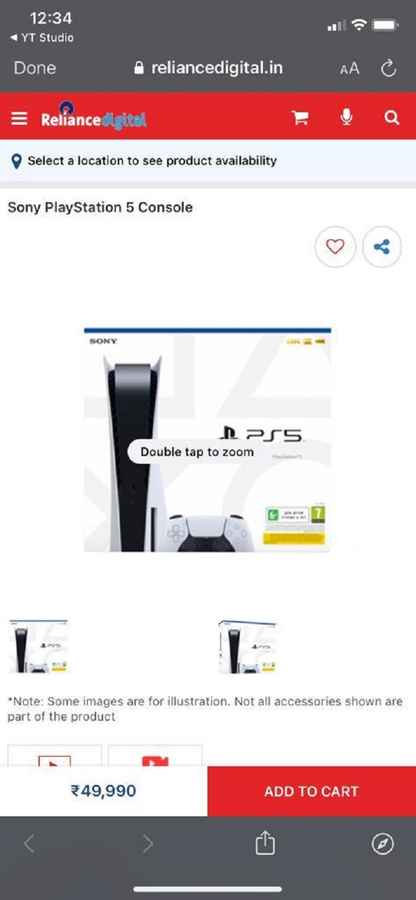 We also managed to get a Rs 2000 discount on the console as well. So, if you're looking at buying the PS5, this could be the best time for you to do so. The PlayStation 5 was launched worldwide in November of last year and went on pre-order in India on January 12. It launched in India on February 2. With the hype surrounding the PS5, the console sold out in a short period of time, leading to acute shortages. A lot of people had to resort to the grey market to get their hands on the console. But, again it seems that the console is back in stock.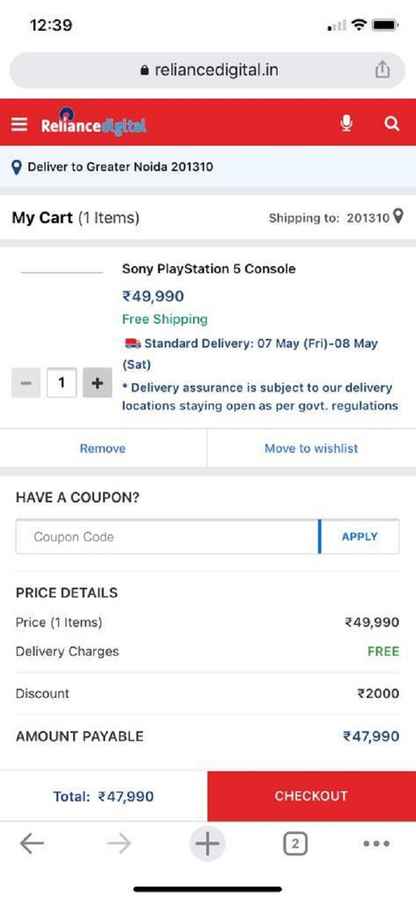 We would tell you guys to hurry and grab a console while it is still available on Reliance Digital. We cannot confirm if other platforms have stocked up on the PS5 as our search on Amazon and Flipkart did not yield any results. So, as of now, it looks like the PS5 is only available on Reliance Digit, so get yours NOW!