Highlights
There are two distinct zombie-themed easter eggs in the Erangel map of PUBG Mobile.
The first is located south of Sosnovka Island.
The second is located near the Gatka Trenches.
PUBG Mobile teased a crossover with Resident Evil back in early December and since then, little is known about how the two games will cross over. While there was a video that was teased, it showed little of how zombies would invade the world of PUBG or even when the event would happen. Now though, it looks like the developers of the game have hidden a couple of zombie-themed easter eggs in Erangel.
The first easter egg is located on one of the three tiny islands south of Sosnovka Island (the one with the military base. It's right above the southern corner of the map (the island second from the bottom). Over here, you'll find a couple of dead zombies that seem to have washed up from the water. These two are completely dead and you cannot interact with them in any way. If you plan on seeing this easter egg for yourself, you'll have to either drop there directly, or take a boat as it will be one of the first areas that will get covered by the Blue Zone.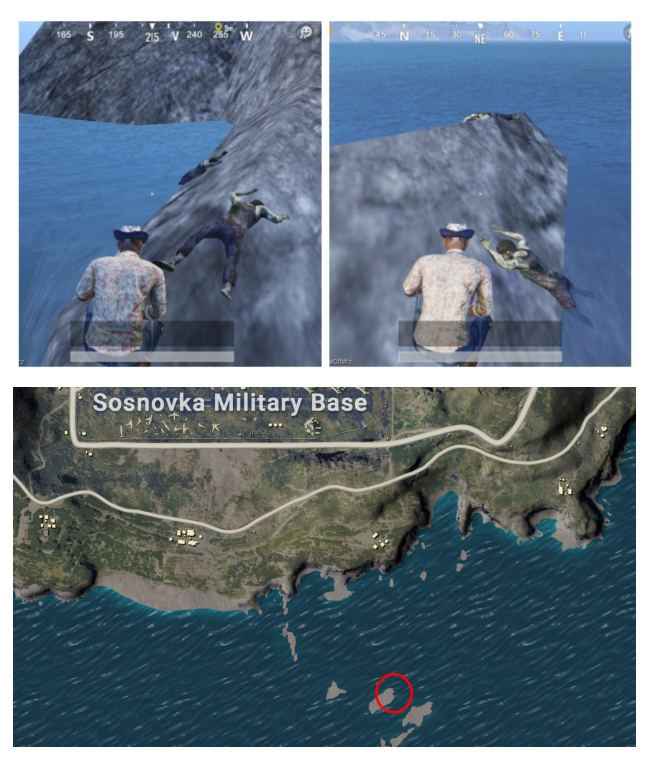 The other easter egg is located in the houses near the Gatka trenches. More specifically, the ones located near the southernmost tip of the western trench. This easter egg is a little more subtle. Here, you will bing pools of what appears to be dried blood, with foot and handprints on the floor and walls. Unlike the other easter egg, there don't seem to be any zombies in the area, but the pools of blood look quite out of place in PUBG Mobile.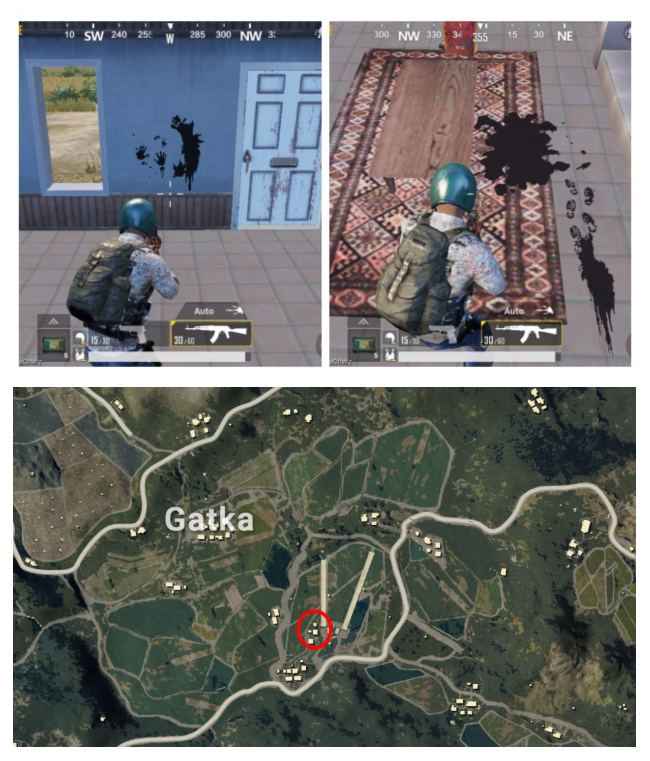 According to reports, PUBG Mobile is expected to get a Zombie Mode with the 0.10.5 or 0.11.0 update. The update is expected to be released this month, between January 18 and January 20. However, it should be noted that the developers haven't yet confirmed when the update will drop, but the presence of the zombie easter eggs seems to suggest that the update isn't far off.
Related Reads:
PUBG Mobile teases team-up with Resident Evil 2 in a zombie-filled video
PUBG Mobile beta updated to 0.10.0, adds MK47 Mutant weapon, new chat options and more
6 noob mistakes to avoid in PUBG Mobile