The design of the Sony PlayStation 5 is already pretty wild when it comes to consoles, thanks to its gigantic size, curves and lighting. In fact, compared to the Xbox Series X, one might even call it flashy. But what if wasn't flashy enough? What if you want it ostentatious enough to rival Dubai? Well, Caviar's PlayStation 5 Golden Rock Edition might just be what the doctor ordered.
This 'special edition' of the PS5 lives up to its name by being decked out in enough gold to make Bappi Lahiri proud. In fact, the company claims that the console will be "assembled from 8 sheets, cast in solid gold. About 20 Kilograms of gold were used to create it." So make sure your table is strong enough to take the extra weight.
Caviar further elaborates, "The case of this exclusive gadget is made in the original jewellery technique, which adds volume and texture to the model. The inspiration for the designers was the unique geometry of the gold ore and the graceful, beautiful outlines of the rock. That is why the console was named Golden Rock."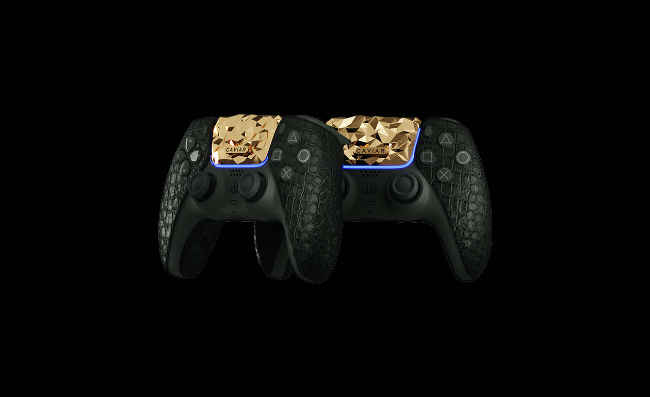 The company also customised the PS5 DualSense gamepad just as ostentatiously. The controller now features grips made with Crocodile leather, along with gold inserts.
The price of this console has not been revealed, but rest assured that most of us reading (and definitely the one writing) this piece cannot afford it. Oh, well. At least we can still buy the standard PS5 console. Not wait, we can't do that either as the console hasn't officially been launched in India yet!