Activision has unveiled a roadmap for Call of Duty: Mobile over on Reddit. The information was part of a community update. Most of the events mentioned like the Gold Rush event are already live. However, there are a few still to go live.
Call of Duty: Mobile Multiplayer modes and Seasonal Challenges
The Free For All mode in multiplayer is yet to go live. The event will be held from May 13 to May 19. The event is not new and has been a part of the game before. As the name would suggest, the game mode has no teams and each player is on his/her own. Players will have battle it out to among themselves to reach a particular score limit to win.
From May 14 onwards, Call of Duty: Mobile will add new Seasonal Challenges. These new challenges will give players the opportunity to win new weapons and items like an SMG and Cordite. However, those who wish to immediately acquire these can spend money and buy them right there. On top of this, Call of Duty: Mobile World Championship Qualifiers will begin every weekend.
Battle Royale
As far as the Battle Royale Mode is concerned, the Gold Rush event seems to be the only new feature players can look forward to this month. However, the developers note that there are "more substantial changes on the way" and players can expect those in the next major update, which is said to come in June.
The developers have teased the expansion of the new map to include additional areas to the north of the map. The developers also showed the new areas for a few seconds in a teaser video for the new Gold Rush event. As per that video, the new area will feature locations such as Shipyard, Skitown, Black Market, Hospital and more.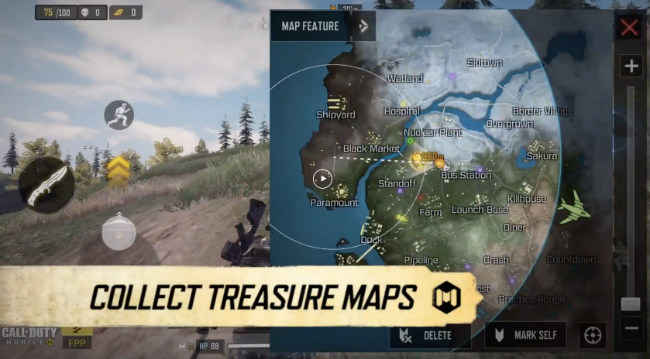 To recall, Call of Duty: Mobile's Season 6 update landed earlier this month and introduced a bunch of new features including new weapons, skins and even the addition of the classic multiplayer map, Rust. You can read more about that update here.