Call of Duty: Mobile has received the new SP-R 208 marksman rifle in Season 2 of the popular mobile game. The second season of COD Mobile went live earlier this month and is called 'Day of Reckoning'. The new brings tons of updates to the game including a revamped Shipment map, Tank Battle mode and new weapons.
The Elite Marksman Seasonal Challenge is now live in Call of Duty: Mobile with the SP-R 208 up for grabs. The SP-R 208 is a bolt-action marksman rifle that has previously made an appearance on COD: Modern Warfare as well. If the SP-R 208 piqued your interest, here's how to get it in the game.
Call of Duty: Mobile Season 2: How to get the SP-R 208 sniper rifle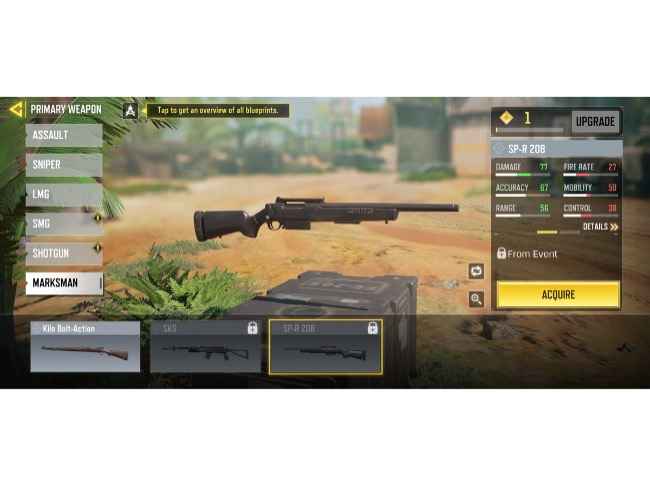 The SP-R 208 is a bolt-action sniper rifle that is capable of eliminating the enemy with a single shot on the upper body. The SP-R 208 has 5 rounds in a single magazine that can be extended to 10 rounds with attachments. It has a damage rate of 72 and a fire rate of 43.
To unlock the SP-R 208 marksman rifle, players need to complete the Elite Marksman Seasonal Challenge on COD Mobile. The seasonal event went live earlier today and players will have to finish six challenges in order to unlock the SP-R 208.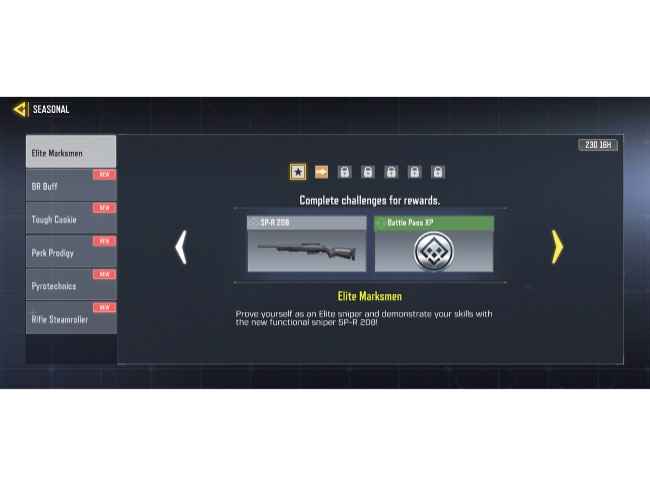 The first challenge is fairly simple and asks players to eliminate 5 enemies with Sniper Rifles. The next task is to earn a long shot medal five times followed by eliminating 10 enemies with Agile Perk equipped. After you are done with these challenges, the next task is to eliminate 10 enemies with NA-45 followed by taking down 20 more enemies, this time with the NA-45 equipped with any optic.
The final challenge asks players to eliminate 10 enemy players with headshots using the NA-45. It is only after finishing all these challenges that the SP-R 208 rifle gets unlocked in multiplayer mode.
The Seasonal event will go on for the next 23 days, allowing players to obtain the SP-R 208 marksman rifle.