Activision has finally revealed Call of Duty: Black Ops Cold War after teasing us with a trailer last week. This year's Call of Duty is being co-developed by Treyarch and Raven. This is Treyarch's 6th Call of Duty game and 5th in the Black Ops mini-franchise, which has been very successful.
The game is set to hit the markets on November 13 across PC, Xbox One and PS4. Activision has also confirmed that the game will be released on the next-generation consoles during 'Holiday 2020.' They are also offering a cross-gen bundle which includes a copy of the game for both generations of consoles for an extra $10 at $69.99, meaning players who purchase this can play the game on both PS4 and PS5 or Xbox One and Xbox Series X.
Call of Duty: Black Ops Cold War Single Player Campaign
After not developing a single-player campaign mode for Call of Duty: Black Ops 4, Raven has confirmed this game will feature a traditional campaign set during the 1980s in the middle of the Cold War between the US and the Soviet Union.
Call of Duty: Black Ops Cold War has been confirmed to be a direct sequel to Call of Duty: Black Ops 1 and we will see iconic characters like Alex Woods, Frank Mason and Jason Hudson play a major role in the story. We will also see real historical figures like the then US President, Ronald Reagan, making an appearance in the narrative. The teaser trailer we saw last week and the campaign mode trailer we saw last night, both point to the story revolving around 'Perseus', a soviet spy who infiltrated the US government.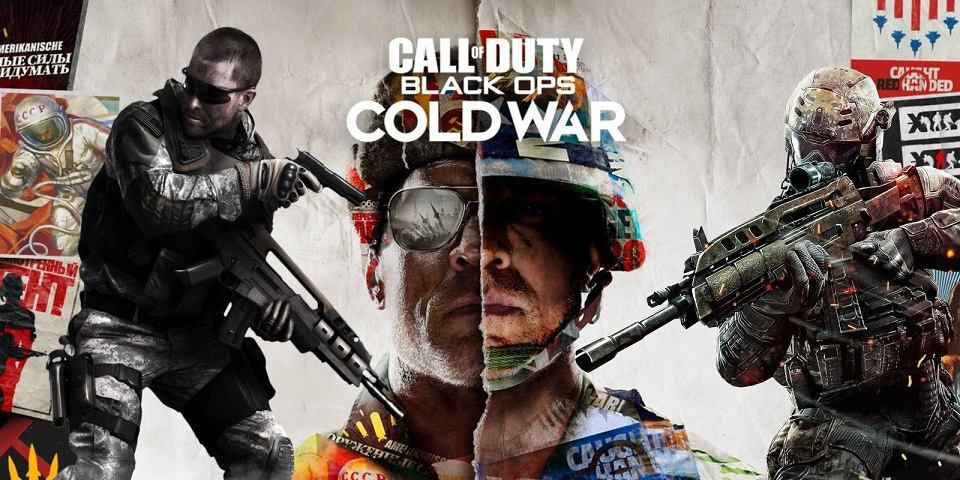 This will be the first Call of Duty in which players will get to create their own characters from scratch. Interestingly, players can choose to take a 'psyche profile', which determines how your characters would react in certain situations and give you attributes and perks which will directly affect gameplay.
The campaign would also be interactive meaning players will decide which missions they want to take and how to complete them. These decisions will have direct implications on the story and lead to one of the multiple campaign endings. Players can also choose to do side missions which will be tied in with the main storyline.
Call of Duty: Black Ops Cold War Multiplayer
Just like every CoD, Call of Duty: Black Ops Cold War will have a 6v6 multiplayer game mode. Activision has confirmed that this game will not just feature cross-play like Call of Duty: Modern Warfare, but cross-gen too. This means that if you own a PS4, you can play with your friends who own the PS5.
Activision has also announced plans for an open beta for those who pre-order the game soon. Like CoD Modern Warfare, the beta will likely be available to PS4 players first, as part of their deal with PlayStation. Leaks suggest that the beta period will start on September 12, right after the Multiplayer reveal on September 9.
Call of Duty: Warzone
Activision has promised that Call of Duty: Warzone will live on with future games in the franchise. This comes after the game was heavily teased on the Verdansk map for weeks. For the reveal of Call of Duty: Black Ops Cold War, a treasure hunt event was also organized in the Battle Royale game mode.
Because of this close link with Warzone, Activision has decided that it will incorporate shared progression across CoD Black Ops Cold War and CoD Modern Warfare, which means that players will be able to transition their account from one game to the other and carry-over their operator skins and gun blueprints to the next game. In fact, those who pre-order the game will receive digital rewards, including Black Ops operator Frank Woods for both Warzone and CoD: Modern Warfare.
It will be fascinating to know how Warzone handles aspects of the game that were a part of Modern Warfare which will not be present in this year's game. Activision and Treyarch have confirmed we will get to know more about Warzone at a later date.
Zombies
Zombies mode has been a mainstay in the Black Ops series and is confirmed to continue in this year's game too. We don't much about this mode yet, but Treyarch and Raven plan to reveal more, closer to the release date.
In other news, Infinity Ward recently pushed a massive update to Call of Duty: Warzone which features new guns, game modes and more. Click here to check it out. To know more about Call of Duty: Black Ops Cold War, click here.