Sony launched a flurry of audio offerings including a flagship premium headphone, in-ear sports headsets with noise cancellation, portable Bluetooth speakers and affordable sound bars.
Sony expanded its range of audio offerings at CES 2018 with a lineup of headphones and Bluetooth speakers. The new headphones build up on the recently launched flagship WH-1000MX2 and WH-H900N and expand the company's dominance over wireless audio.
The new headphones named WI-SP500, WI-SP600N and WF-SP700N are in-ear headphones with a splash-proof designs. All three models support NFC pairing and will be compatible with Google Assistant in the future, which Sony claims will be added via a firmware update.

The WF-SP700N are wireless noise-cancelling headsets with IPX4-rated splash and sweat resistance. Sony claims its the first of its kind and has a strong bass performance. The headset has a battery life of up to three hours but the "one-touch open" case that can hold two additional cycle of charge for a total of 9 hours. The headsets are available in four colours — Pink, Yellow, Black and White.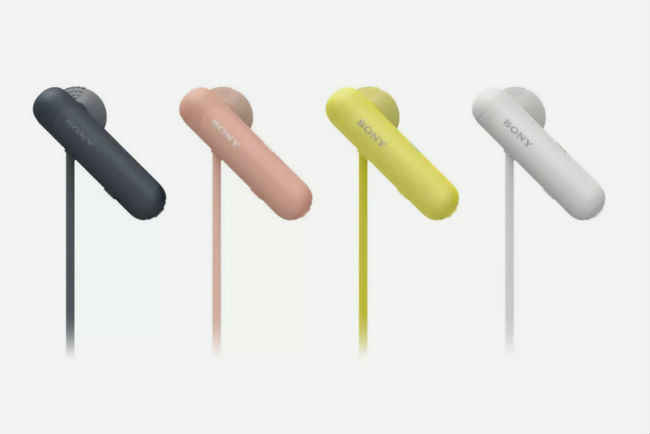 The WI-SP600N are not really wireless, but they are a neckband-style headset that has noise cancellation and IPX4-rated splash proof rating. Being not entirely wireless, the headset can last longer. This one too is available in multiple colour variants.
The Sony WI-SP500 sports an open-type driver unit for detecting ambient sounds along with splash resistance and 8 hours of battery life.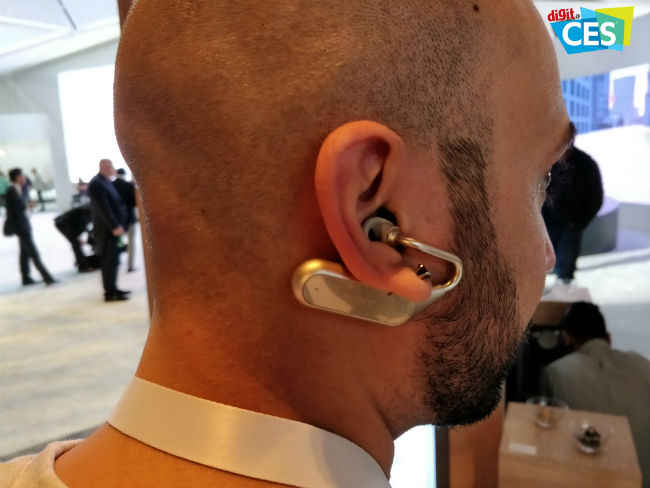 Sony WI-SP500
The WI-SP500 is the cheapest of the lot and is priced at $79.99 (roughly Rs 5,000) while the WI-SP600N sits in between at $149.99 (roughly Rs 9,500) and the WF-SP700N are the premium offerings priced at $179.99 (roughly Rs 11,400). The headsets will start shipping from Spring 2018.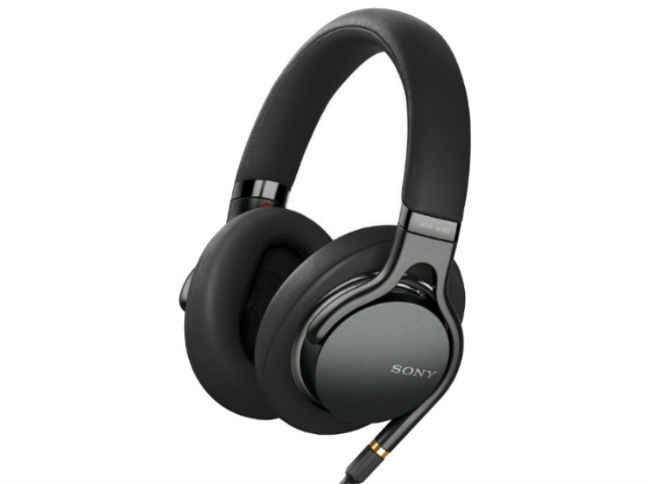 Sony also launched a flagship around-ear headphone, the MDR-1AM2. The headphone is the successor to the Sony MDR-1A and boast 40mm HD drivers with up to 100KHz frequency support. The headphone sports a grilled pattern which Sony claims support ultra-high frequency. The headphones also come with a silver-coated oxygen-free copper that helps reduce transmission signal loss. Additionally, Sony has used a polyurethane foam with low resilience along with synthetic leather for ear pads that gives a comfortable around-the-ear fit. The headphones ship with a standard audio cable and come with a 4.4mm option as well. The MDR-1AM2 is priced at $299.99 (roughly Rs 19,000) and will be available in Spring 2018.
Additionally, Sony also launched three new portable Bluetooth speakers, the SRS-XB41, SRS-XB31 and SRS-XB21 that feature a new Live Sound mode and a "Party Booster" technology. All three speakers sport LED lighting effects and are IP67-rated fully waterproof with upto 24 hours of battery life. They sport water-resistant durable fabric covering and come in five colour options.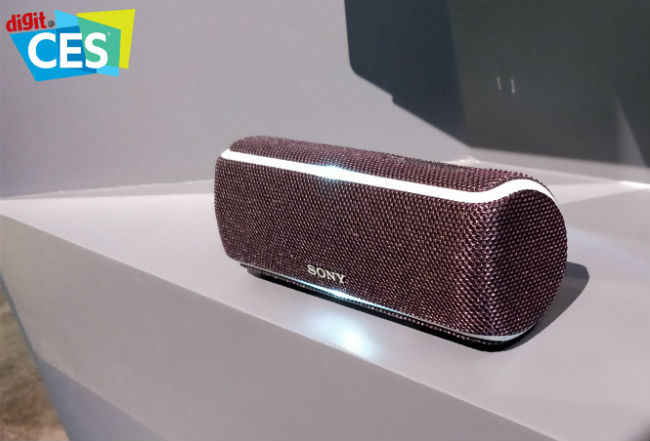 The new speakers belong the "Extra Bass" family and Sony claims they have deep and punchy bass with synchronised light show. There are three new features: Live Sound Mode, Party Booster and Wireless Party Chain.
The Live Sound Mode simulates a "three dimensional music experience which has the ability to make users feel as if they are in the middle of a music festival with singers performing directly for you."
The Party Booster feature allows the speaker to work "like an instrument" and can detect tapping sounds from five directions courtesy a built-in accelerometer which generates a sound and lighting effects.
Finally, the Wireless Party Chain allows users to connect up to 100 of these new speakers together to create a wireless daisy chain.
The SRS-XB41 is the most expensive and priced $250 (roughly Rs 15,800) while the SRS-XB31 sits in between for a price of $150 (roughly Rs 9,500) while the SRS-XB21 is the cheapest of the lot and priced at $100 (roughly Rs 6,300).
In addition to these, Sony also launched two new "affordable" Dolby Atmos sound bars priced $899 (roughly Rs 57,000) for the HT-Z9F while the HT-X9000F is priced at $599 (roughly Rs 38,000). The sound bars leverage Sony's Vertical Surround Engine to simulate height effects and come with wireless subwoofers. The sound bars offer Bluetooth connectivity as well as two HDMI inputs and one output for 4K HDR throughput. The Z9F also brings wireless connectivity and built-in support for Chromecast and Google Assistant.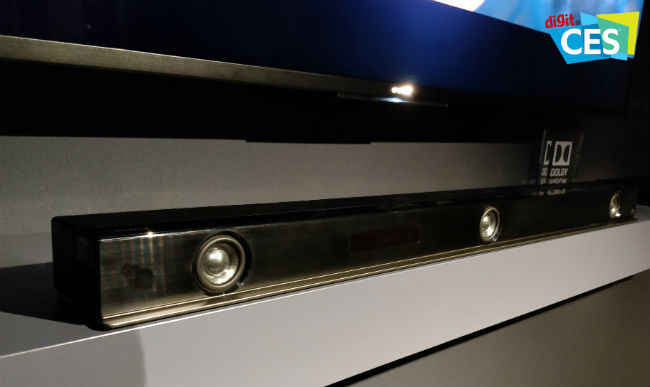 While there are no dedicated speakers, the new sound bars also boast Dolby Atmos compatibility through virtualisationa. They will be available from Spring 2018.