Samsung has just launched its 2021 lineup of soundbars. These include the Q series, A series and S series of soundbars
If you were wondering about the Samsung 2021 soundbar lineup, here's some good news. Samsung has finally launched its 2021 Soundbar lineup. Samsung will launch different soundbars in the new Q-series, A-series and S-series models. These soundbars were all tested at Samsung's Audio Lab in Valencia. The new soundbar lineup will be available at all leading consumer electronics stores, and across online platforms, including Samsung's official online store Samsung Shop from July 7, 2021.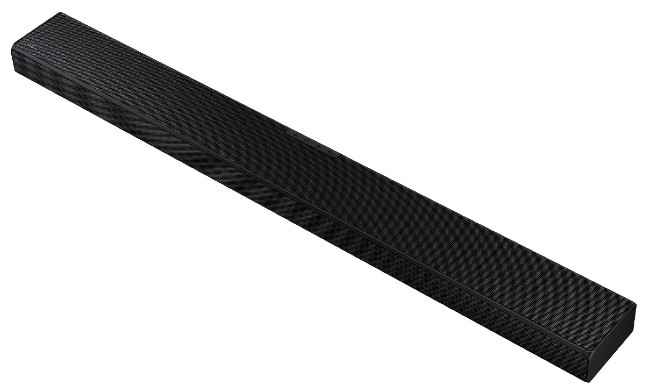 Q Series, A series, S series soundbars: Price and features
The Q series of soundbars will see four models, namely, the Q950A, Q900A, Q800A, and Q600A, which will be available for INR 147,990, INR 111,990, INR 61,990 and INR 43,990, respectively. The Q series will also come with Dolby Atmos/ DTS:X, an 11.1.4 channel, Up-firing rear speakers and more.
The A series soundbar models A670, A550 and A450 will be available for INR 47,990, INR 33,990 and INR 27,990 respectively as well. The A-series also comes with Dolby Audio/ DTS Virtual:X, Bass Boost, Adaptive Sound Lite, and in-built speakers.
And finally, the S series soundbar model S61A will be available for INR 47,990. The model comes with a Side horn speaker with an acoustic beam, a Premium fabric design, Built-in Amazon Alexa and more.
If you're interested the soundbars can avail up to 10% additional cashback of up to INR 6,000 on all leading credit and debit cards of HDFC Bank, ICICI Bank, Axis Bank, Federal Bank and Bank of Baroda.
Speaking about the launch, Raju Pullan, Senior Vice President, Consumer Electronics Business, Samsung India stated, "In-home entertainment is one of the most important stress busters today as work and play boundaries continue to fade. Our 2021 Soundbar lineup has been designed to offer a premium sound experience with stylishly elegant looks. With innovative features and industry-first technology that are truly game-changers, the new lineup is designed for those looking for the sound of perfection. In a time when consumers have access to an endless range of content, soundbars help elevate their audio-visual entertainment experience."