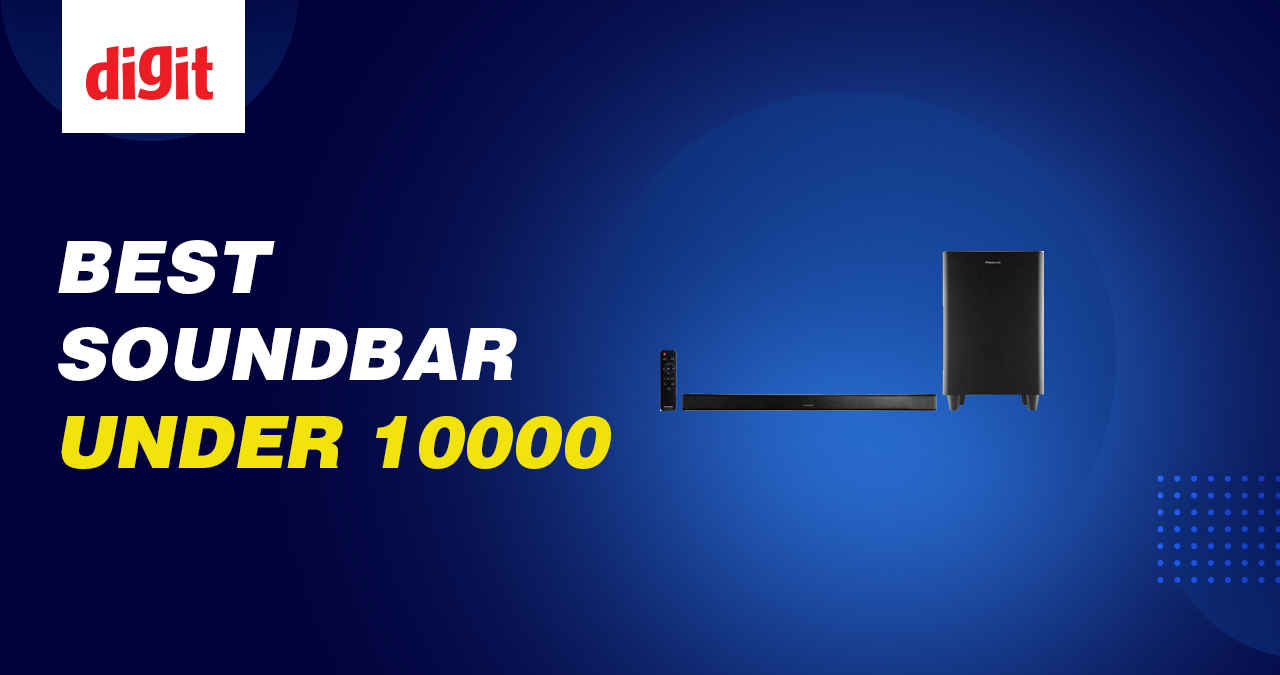 One of the biggest compromises made when keeping the cost of a budget TV down is with the audio output. Usually budget TVs have tinny speakers which can make action sequences or sequences with mixed audio sound underwhelming. Thankfully, there are a bunch of soundbars you can consider on a budget to improve the sound output from your TV. These soundbars can help you get an immersive experience when watching movies, TV shows and playing games. Even if you want to use them for listening to music, they should serve you well. This is a list of the best sound bars under Rs 10000 on a budget. We have tried to include a variety of soundbars based on their features and specifications. We haven't reviewed all of them though, and are recommending them based on the relative comparison of their specs to the benchmarks that we have set.
The JBL SB120 is a soundbar only and does not come with a subwoofer. It is an upgrade over the JBL SB110, which means you get tiny, but impactful improvements in its overall build, performance, and features. The bass drivers are in the soundbar itself to offer low end frequencies. For connectivity, the soundbar has HDMI ARC, Bluetooth and Optical connectivity options as well. The soundbar supports dolby digital. It comes with a remote control in the box and also has physical control on top of the soundbar. The 110W sound output on the JBL SB120 will get loud enough to let you fill up a medium sized room with ease.
out of stock
as of 29 Nov 2023 19:41 19:41
Disclaimer: Digit, like all other media houses, gives you links to online stores which contain embedded affiliate information, which allows us to get a tiny percentage of your purchase back from the online store. We urge all our readers to use our Buy button links to make their purchases as a way of supporting our work. If you are a user who already does this, thank you for supporting and keeping unbiased technology journalism alive in India.