The JBL Live 650BTNC comes with Active Noise Cancellation and while the Live 400BT and Live 500BT feature Ambient Aware and TalkThru features.
JBL has launched its new 'Live' series of headphones in India, which were initially showcased at the Consumer Electronics Show this year. While the company today introduced three new headphones, the JBL Live BT 650BTNC, Live 500BTNC and the Live 400BT. The same range also features the Live 100 in-ear earphone and a neckband style Live 200BT IEM, both of which were already available for purchase in India. The new series of headphones are Bluetooth enabled and support touch-based access to Google Assistant and Amazon Alexa digital assistant.
The JBL Live 650BTNC is the top variant in this series, which features Active Noise Cancellation (ANC). While the JBL Live 500BT and the Live 400BT don't ship with ANC, they come equipped with features like Ambient Aware and TalkThru, which are not present on their elder sibling. The TalkThru mode lowers music playback to 20 percent of the max volume so that one can have a conversation without taking off the headphones. On the other hand, the Ambient Aware feature bumps up the audio playback to 80 percent so that sharp noises, like honking cars when crossing the street, are filtered out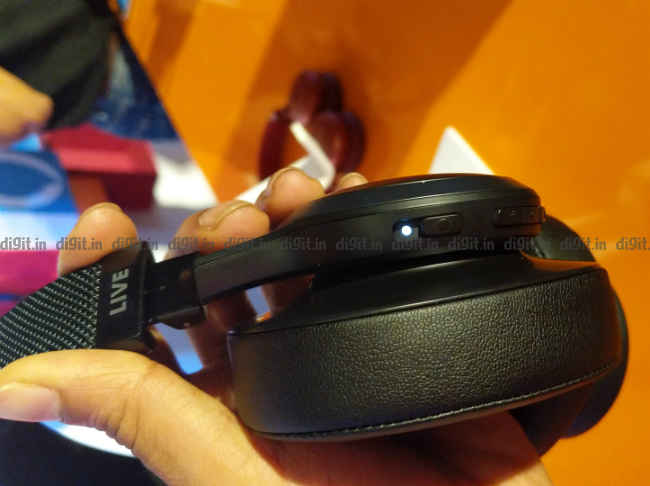 The three headphones come equipped with touch controls, which enable access to the Google Assistant or Amazon Alexa by cupping the left earcup. The headphones feature an aluminium finish with fabric covering and sport memory foam ear pads. They can be paired with a smartphone via Bluetooth or one can use them in wired mode with an aux cable. The three headphones feature a Speed Charge option that is touted to deliver up to 2 hours of audio playback on a single charge. The JBL 650BT is touted to deliver audio playback of up to 20 hours when using ANC and up to 30 hours otherwise. JBL claims that the Live 500BT and the Live 400BT can deliver up to 30 hours and 24 hours of audio playback on a single charge respectively.
The My JBL headphones app can be used to connect with the headphones. The Live 400BT sports an on-ear design while the Live 500BT and LIve650BTNC feature an over the ear design. Coming to the pricing, the JBL Live 650BTNC is priced at Rs 12,599, while the JBL Live 500BT and Live400BT cost Rs 9,999 and Rs 7,899, respectively. The devices are now available for purchase via online retailers and JBL.com.