The Jabra Elite 85h headphone is claimed to deliver up to 36-hour battery life with ANC activated, and up to 41-hour run time without ANC.
Jabra has launched the Elite 85h headphones with Active Noise Cancellation (ANC), SmartSound and HearThrough technologies in India. Priced at Rs 28,999, the Jabra Elite 85h headphone was first announced at CES 2019 and claims to deliver 36 hours of battery life with ANC (Active Noise Cancellation) activated (41 hours without ANC). The wearable has 6-microphone call technology and 40mm custom-engineered speakers, and with SmartSound and intuitive Voice Assistant Control, Jabra claims that the Elite 85h are the smartest ANC headphones in the market.
As mentioned, the headphones comes with AI-driven SmartSound technology, which is based on audEERING's context intelligence technology. This tech uses real-time acoustic scene analysis of environmental sounds, and can detect more than 6,000 unique sound characteristics to adapt audio output accordingly. For example, if move out from a noisy metro station in peak hours to a quieter carriage, the context intelligence technology will automatically adjust the audio according to the ambient noise.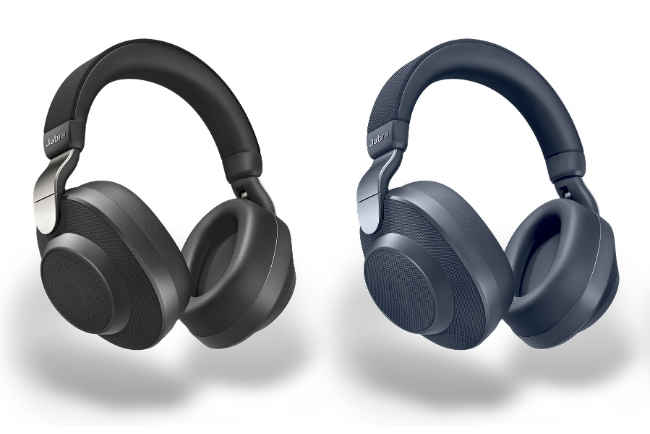 The technology will automatically select one of the three modes: 'Commute', 'In Public' or 'In Private'. Users also have an option to personalise their call and music settings through Jabra's Sound+ app. The headphones come with HearThrough technology, which enables users to decide how much of the outside noise they hear. This technology has already been seen on the Sony WH-1000XM3 and Microsoft Surface headphones, but how well it works on the Jabra headphones is something we will have to test.
"We developed SmartSound – audio that automatically adapts to the surroundings, to ensure our consumers get a consistent and superior experience of voice, audio and music in every environment. Our Elite range of products are built to deliver best in class sound technology for calls and music. Aligned with that, the Elite 85h is a revolutionary headset that will change the way we experience sound and cope with noise in the future," Amitesh Punhani, Country Marketing Manager at Jabra, India and SAARC, said in a statement.
The IP52 certified Elite 85h headphones come with a 2-year warranty against water and dust. The headset will be available in four colors: Black, Titanium Black, Gold Beige and Navy. Sales will start on May 25 through Amazon, Croma and Jabra authorised resellers.