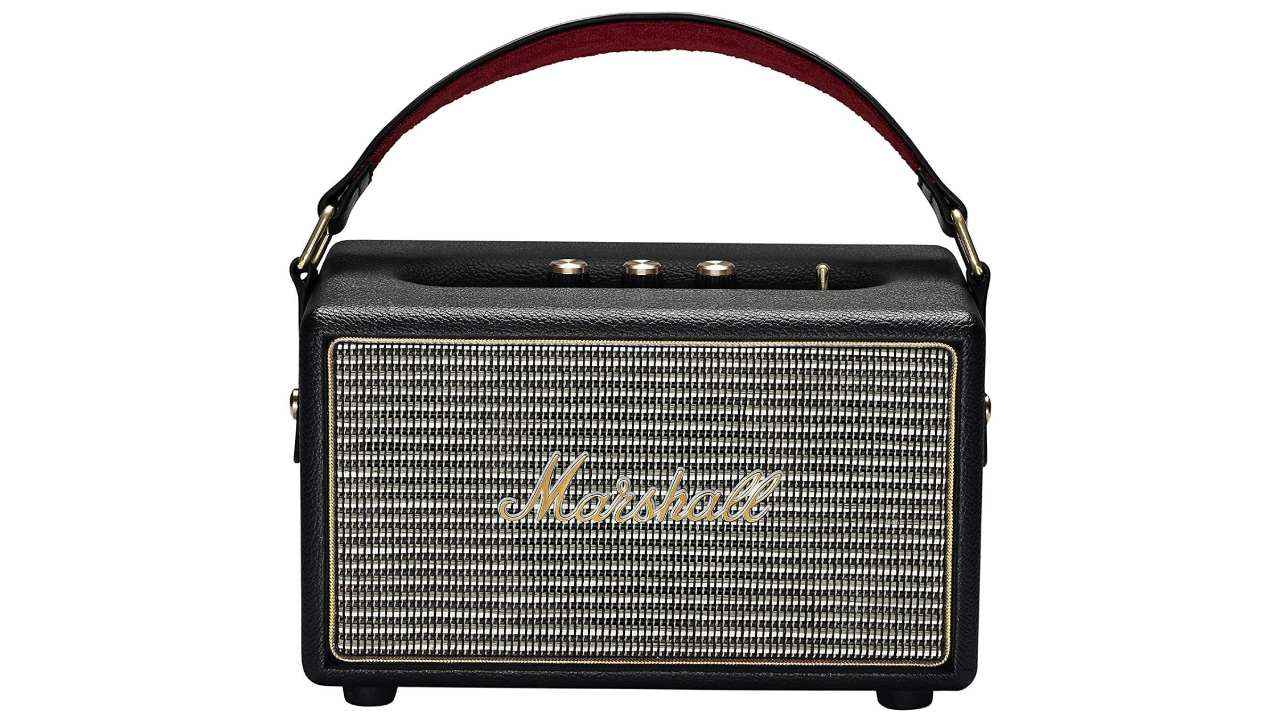 Are you someone who loves to enjoy a great music listening experience in an open setting? You should buy a premium portable Bluetooth speaker that performs on all fronts, be it the sound quality, battery life or durability. To help you choose the right one, here is a list of four of the best portable Bluetooth speakers that money can buy. Note that you can buy them from Amazon and they have been selected based on their listed features.
Ultimate Ears MEGABOOM 3
The Ultimate Ears MEGABOOM 3 has a standing cylindrical design, which delivers a 360-degree sound output, enabling everyone around the speaker to have an unbiased listening experience. It is lined with various user-friendly features, making it one of the top Bluetooth speakers out there. It has a virtually indestructible build, as per company claims, making it waterproof, shockproof and dustproof. Note that the intelligent design structure of the speaker makes it float in the water so that you do not have to hold the speaker while you are enjoying yourself in the pool. In terms of battery performance, it is claimed to deliver 20 hours of continuous playback time under optimal audio conditions. Finally, the speaker has multiple buttons on itself, which you can use to skip tracks, control volume and much more.
JBL Boom Box
If you are looking for a premium Bluetooth speaker that offers a long battery life, then the JBL Boom Box should be a good choice for you to consider. It has a huge 20,000mAh battery, which gives you 24 hours of playback time under optimal audio conditions, as claimed by the brand. Such a battery performance is quite good, especially considering the size of the speaker. Since the speaker is slightly on the heavier side, it has a fixed handlebar to make it easier for you to carry it around. The drivers used in the speaker deliver a powerful sound output with hard-hitting bass, as claimed by the company. Furthermore, it has an IPX7 rating, which means that the gadget is completely waterproof, enabling you to use it under most outdoor conditions with ease. With this powerful speaker at your disposal, you should be able to inject fresh energy in your party.
Bose SoundLink Mini Bluetooth Speaker II
If you are looking for a premium portable Bluetooth speaker that has a compact size and delivers a strong sound output, then this model from Bose should do you justice. Bose claims to deliver a powerful sound output with deep bass, thanks to the exclusive powerful sound technology they have used in this speaker. With dimensions spanning across 5.1 cm x 18 cm x 5.8 cm, the speaker is just slightly bigger than your hand, making it an easily portable device. It has built-in mic through which you can not only attend calls but also use it for voice-prompts while using voice assistants like Siri and Google Assistant. The speaker has physical buttons on it that you can use to control music and its volume with ease. Finally, it has a strong lithium-ion battery, which provides 10 hours of playback time on a single charge, as claimed by the brand.
Marshall Kilburn
If you are someone who loves old-school stuff, then the Marshall Kilburn should surely interest you with its design. It has a rectangular shape with gold piping, vinyl covering and physical rotatory buttons on top, giving the portable speaker a completely retro look. The speakers have two ¾-inch tweeters and one 4-inch woofer, which should deliver a sound output with stereo quality. You can customise the bass, treble and volume of the sound output using the physical buttons present on the top panel. In terms of battery life, it gives you 20 hours of playback time under optimal audio conditions, as claimed by the brand. It weighs three kilograms and has a guitar-inspired carrying strap, which you can use to carry the speaker around with ease. Finally, it comes with a double-sided 3.5mm coiled cable so that you can connect your smartphone without the use of Bluetooth if you want.