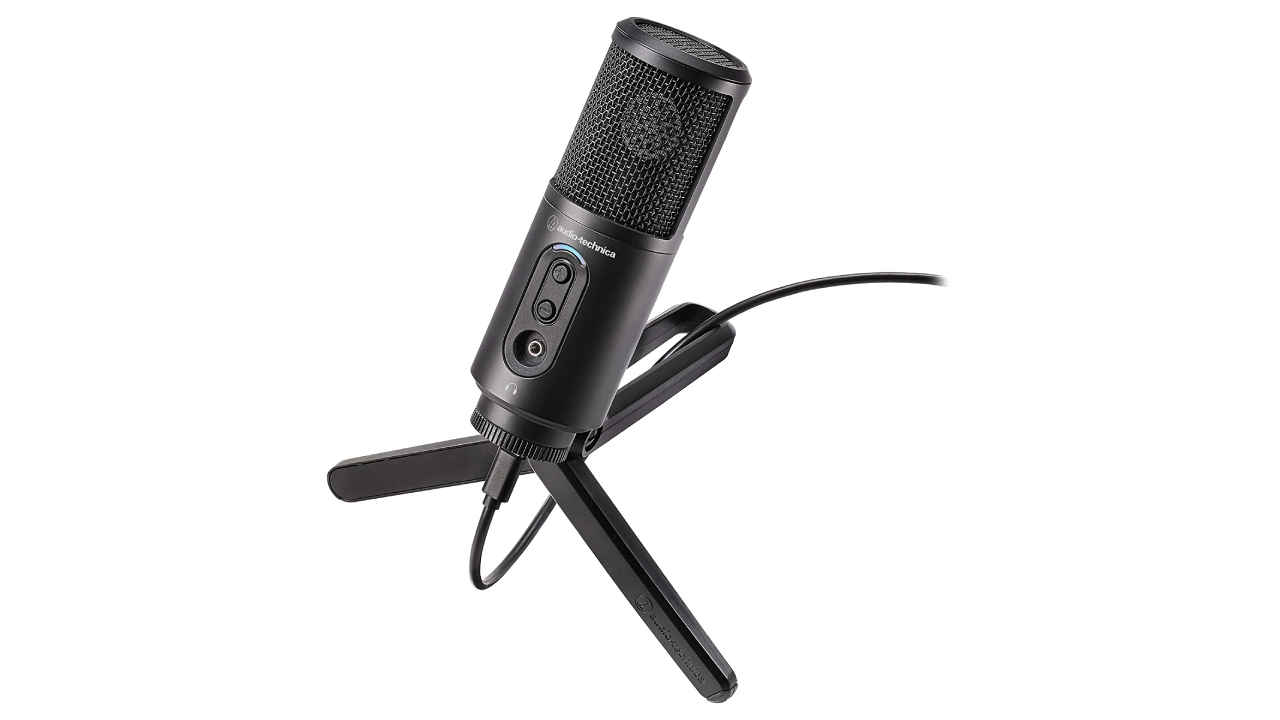 From vocalists to podcasters, everyone in the recording industry knows that the best way to broadcast crystal clear audio is through a premium quality mic. If you are on a hunt for buying top-quality mics for recording purposes, there are a couple of factors you must keep in mind. First, ensure you only shortlist USB microphones as they are easy to set up. Second, make sure they have additional features for reducing unwanted sounds from your backgrounds, such as a side-address cardioid condenser or a built-in filter that minimises plosives. Following are a few good options for USB microphones for recording on Amazon:
MXL Mics TEMPOSK USB Analog Vocal Condenser Microphone
The MXL Mics TEMPOSK USB Analog Vocal Condenser Microphone is a plug and play device compatible with both PC and Mac computers. It offers a 16-bit resolution along with a 44.1-48 kHz of sampling rate, making it ideal for recording music, podcasts, voiceovers, and even legal depositions and dictations. This multi-purpose USB microphone comes equipped with a built-in headphone jack for zero-latency monitoring and has a smooth and flat frequency response, both of which ensure that the sound quality is top-notch with no disturbances. It boasts a silver body with a black grill and is compatible with USB 1.1 and USB 2.0.
TONOR USB Gaming Microphone
The TONOR USB Gaming Microphone comes with a USB 2.0 data port and does not require any additional driver for installation. It offers a cardioid pickup pattern that suppresses any undesirable sound from your background and ensures the microphone catches only clear, crisp, and smooth audio. It also offers an effortless setting-up experience as all you need to do is unfold its three-legged stand and adjust the position of the pop-filter, followed by plugging in the USB microphone.
Rode NT-USB USB Condenser Microphone
The Rode NT-USB USB Condenser Microphone is a high-quality studio microphone that offers the convenience of USB connectivity. It comes furnished with a 3.5mm stereo headphone jack for zero-latency monitoring that enables you to observe the microphone input in real-time along with the mix between the computer audio and mic input. It also features a premium pop filter that minimises plosives during singing or vocal sessions. With a cardioid polar pattern, this USB microphone is suitable for recording singing and musical performances along with podcasts and voiceovers. Some of its other noteworthy features are its compatibility with Windows and MAC OS and its frequency range of 20Hz-20kHz.
Audio-Technica ATR2500x-USB Cardioid Condenser USB Microphone
The Audio-Technica ATR2500x-USB Cardioid Condenser USB Microphone works perfectly with any recording software and can easily be plugged into any computer or device. It features a large-diaphragm, side-address cardioid condenser that lowers or suppresses any unfavourable sounds from your surroundings (sides and rear). Moreover, it also comes equipped with a high-quality analogue-to-digital converter (24-bit, up to 192 kHz) for excellent sound quality. The USB microphone also features a headphone jack with up and down volume control buttons for direct audio monitoring. All these elements make it ideal for podcasting, home studio recording, field recording, and voiceover use.