Today is the last day of the Amazon Prime Day sale, so before it ends, get your hands on some of the best deals and offers on wired headphones
The Amazon Prime Day Sale for 2020 is live, but today is the last day you can avail these offers. So, if you've been holding off on buying a gadget, now is the best time to go for it. We've compiled numerous lists with the best Amazon Prime Day offers for various categories such as truly wireless earphones, soundbars, smartbulbs, gaming keyboard, gaming monitors and desktop processors that you can check out. In this article, we will be listing out some of the most value for money deals on wired headphones across various price points. These headphones are completely latency free and are great for studio mixing and even gaming.
Maono AU-MH501 Professional Studio Monitor Headphones (Buy here)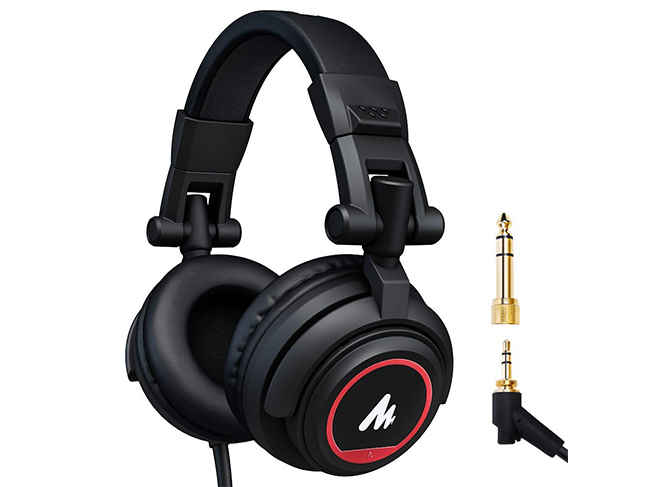 Starting off with a budget offering, the Maono AU-MH501 are an affordable pair of studio monitor headphones. These come in the over-ear, closed-back form factor and house sizable 50mm drivers for clear and high-resolution sound. They feature a foldable and collapsible design for enhanced portability. The headphone is also compostable on a range of platforms such as PC, laptop, smartphone, and tablet. You get a 3.5mm jack and well as a 6.35mm adapter for mixing.
Shure SRH144 Semi-Open Headphones (Buy here)
The Shure SRH144 headphones are semi-open-back portable headphones that have an on-ear design. The headphones are comfortable and extremely lightweight owing to their small form factor. Additionally, they are collapsible and can be fit easily into a carrying bag. The ear cups are adjustable to ensure a good fit and the headband is padded which allows you to listening to music over extended periods of time.
AKG K52 Closed-Back Headphone (Buy here)
The AKG K52 are closed-back headphones with a frequency range of 18 Hz to 20kHz. The 40mm drivers deliver high sensitivity for a powerful output and they also feature a low-impedance design which allows them to be used with a wide range of devices, right from professional studio equipment to portable music players to smartphones. So, casual and studio artists can both use these headphones. The headphone also comes with a self-adjusting headband which automatically adjusts itself to a good fit. They're also pretty lightweight, so wearing them for extended periods won't be too fatiguing.
Audio-Technica ATH-M60X Studio Monitor Headphones (Buy here)
The Audio-Technica ATH-M60X are on-ear, closed-back studio monitor headphones that come equipped with proprietary 45mm drivers (the same as the one used in the acclaimed ATH-M50x). The design is minimalist and low profile, and the build is robust and sturdy since the headphones are crafted using some metal components as well. They also feature a low-impedance design which means you can use them with many kinds of gadgets. Additionally, users also get detachable memory foam earpads and headbands that enhance comfort.
Sennheiser Over Ear HD 820 Headphones (Buy here)
The Sennheiser HD 820 headphones are a luxurious and exorbitant pair of audiophile-grade headphones that have been discounted significantly during the Prime Day sale. These are closed-back, over-ear headphones that produce natural sound with a realistic soundstage and minimal resonance. The headphones come with an impedance-matching cable e and a balanced 4.4 mm gold plug. The design is striking as the ear cups are covered with glass which lets you take a peek at the transducer inside the headphone. The design is immaculate with extra attention given to details such as the handcrafted ear pads, the silver cladded OFC cables, the gold-plated plugs and the metal headband.
Looking for more deals? Check out this comprehensive article on all Amazon Prime Day tech deals for several categories.