Clickable links may finally come to Instagram captions, but only if you can pay for it. Instagram is one of the most popular social networks and it primarily revolves around images and videos as posts. However, the platform does not allow users to promote website links as openly as Facebook. Only users with more than 10,000 followers are allowed to post links on their Instagram Stories, while everyone else has to rely on the profile bio to add a link. That may soon change with a new patent filed by Facebook.
A new patent application filed by Facebook dated September 8 2020, shows a payment pop-up appear when a user adds a link to a caption and make it clickable, asking the user to pay $2 (roughly Rs 150). The patent reads, "If the online system detects the text content of the caption includes a string of link text identifying an address, the online system prompts the posting user to pay a fee in exchange for generating a link."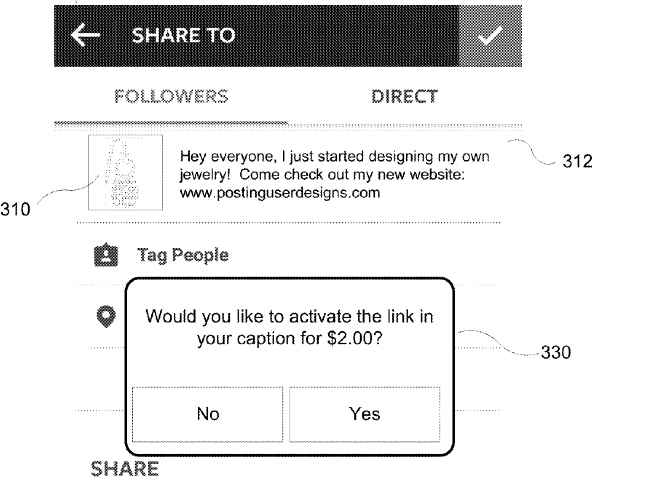 The patent states that this fee of generating a link in the image caption may either be flat, or change based on the number of users connected to the posting users in the platform. The fee may also depend on the profile which is posting the caption. Businesses may be needed to pay a fee, while individual users with non-business accounts may not have to pay.
By having a fee in place, Facebook argues that this would prevent users from posting content with links in the caption as alternate advertisements without incurring additional costs. Making it a premium feature would also prevent over usage of links.
How soon this feature will be readied for mass rollout remains to be seen. As of now, it's only a patent, but it does throw a light at what Facebook may be planning to do with Instagram in the future. Monetizing the social media platform has been a focus for the company, and a host of new features including Instagram Shopping, and promoted posts are aimed at turning the platform into a profiteering proposition.