HIGHLIGHTS

WhatsApp Web and Desktop versions will soon turn to the dark side

WhatsApp Beta for iOS was recently spotted with a dark theme
WhatsApp is set to receive the much-awaited dark mode not just on mobile platforms but also on desktop platforms. According to a recent report by WABetaInfo, WhatsApp Web and WhatsApp for PC/Mac are currently being tested with a dark theme that paints the main screen and side panel in varying shades of dark grey. Unlike the latest WhatsApp Beta for iOS, this dark theme won't be completely black and therefore, won't aid in saving power on OLED display panels.
WhatsApp is available for use on desktop platforms in two formats: WhatsApp for PC/Mac, which is a dedicated application that needs to be installed and run, or WhatsApp Web, which is essentially a website that can be opened on any modern browser. The latter is known to occupy lesser storage space than the former. Fortunately, both will receive the new dark theme. When it's finally out, it should appear in Settings > Desktop Settings.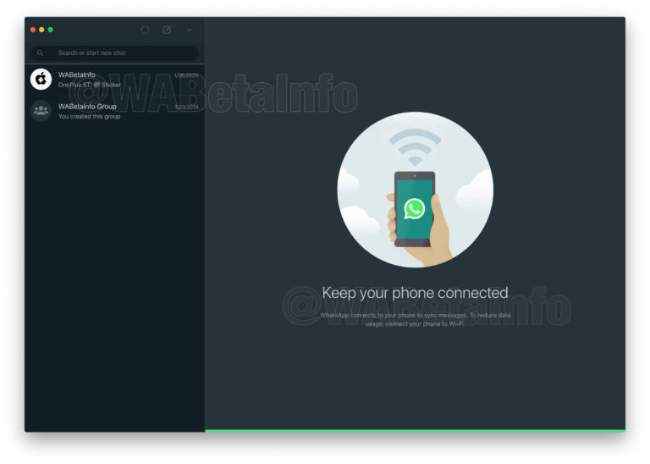 Recently, WhatsApp Beta version 2.20.30.25 for iOS devices was spotted with an option to extend the dark theme found natively in iOS 13. To enable it, one has to visit the Display & Brightness section within Settings. They can expect to see an all-black background with white text in every screen of the app, including the splash screen, chats list, and chat screen. They can even see the new dark theme in the 'share' section of the app.
A number of apps made by Facebook now support dark mode. For example, Instagram received support for the dark theme back in October last year on iOS 13 and Android 10 devices. Facebook, too, received the feature earlier this year. The desire to switch to a dark theme on mobile software has picked up pace ever since both iOS and Android incorporated native support for dark mode last year. Historically, integrated development environment applications, such as Microsoft Visual Studio, have had dark mode for many years now.
Inline image courtesy: WABetaInfo