WhatsApp has rolled out an update to its iOS app which brings a string of new features including Notification Extension, Status Search and Suspicious Link detection to the app on Apple devices. First spotted by WABetaInfo, a popular website that tests new WhatsApp features, the update is only compatible for iOS 8.0 and newer devices. This means that iPhone 4 and all other devices still on iOS 7 are no longer supported, but these users can still use WhatsApp on iOS 7 until February 1, 2020.
Suspicious Link Detection feature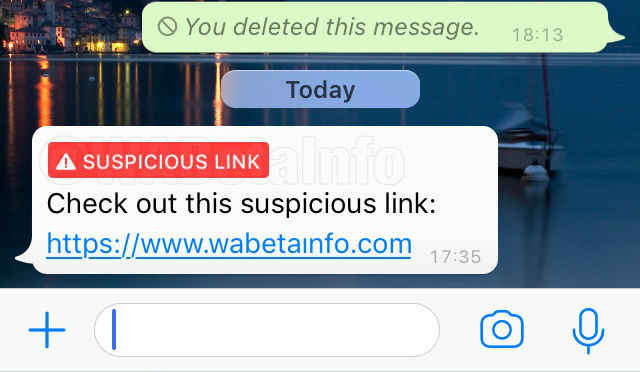 Recently, WhatsApp rolled out this feature for Android and with the update, iOS users get the ability to detect Suspicious Links sent in messages. If you receive a message on WhatsApp that contains a dubious link, WhatsApp will mark it suspicious. When a user tries to open the suspicious link, WhatsApp alerts the user again with a message window that it may appear as a different website, "because it contains an unusual character." In addition, WhatsApp has also released a new FAQ related to the Suspicious Links feature.
Notification Extension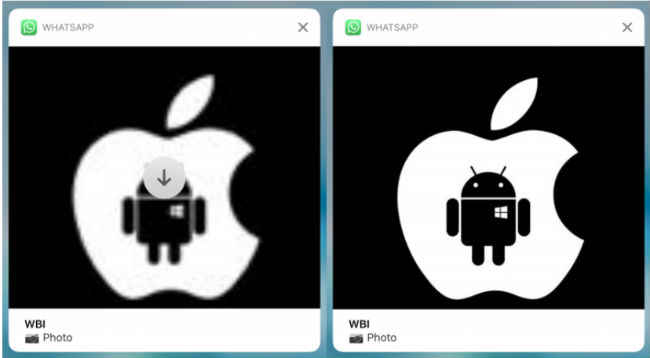 The latest update also brings the Notification Extension support to all iOS users having iOS 10 and newer. The Notification Extension feature will let users preview the photos and GIFs in notifications as well as enable them to download the media directly from notification (if the Auto-download Settings are disabled). For the media preview to work, it will be necessary for a user to swipe down on the notification. WABetainfo says that the roll out is very slow and a probable reason for that could be that WhatsApp may have missed to "configure something in their servers to immediately enable the feature for everyone", and users have to be patient for a few days.
Status Search and Status Profile Picture icon
iOS users can now search the status of their contacts. The update has added a search bar under the Status screen. Also, when you view a status update, you can now see the contact's profile picture next to the name.