In May, WhatsApp stated that they were working on a new feature and released WhatsApp Premium. This optional subscription plan brings two advantages to the business accounts - First, they can now create a customized business link that's possible to change every 90 days. This link will help the customers know the business page that will follow the link and easily start a conversation with the business. Second, this subscription offers the business accounts the advantage to link 10 devices, making it easier for multiple users of the same business account to manage the conversations.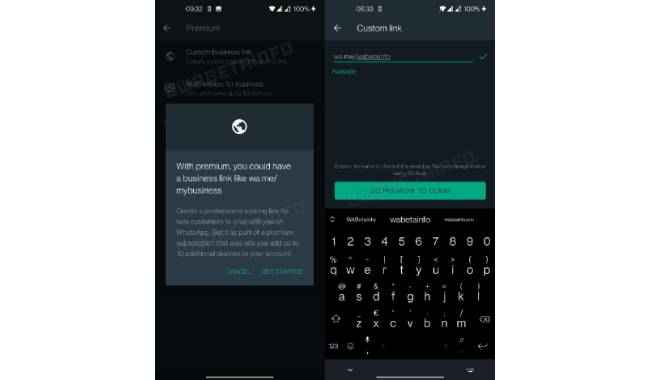 A new advanced WhatsApp feature for certain businesses
This update is currently available for some beta testers in certain countries only and is expected to be available across more business accounts in the upcoming updates. The business accounts that chose not to subscribe will still enjoy the WhatsApp Beta App with the existing features. Since WhatsApp Premium is only for business accounts, it won't be available for customer accounts.
The premium plan is available for certain businesses and they can join by opening WhatsApp Settings. If there is a new section called "WhatsApp Premium" here, it means the business account is eligible to join the plan, and they can join by paying the subscription amount which varies across different countries. In addition, the business account can unsubscribe from the plan at any time from the App Store or Play Store or can take advantage of the premium subscription until the end of the billing period.
For more technology news, product reviews, sci-tech features and updates, keep reading Digit.in.