HIGHLIGHTS

WhatsApp had a bug that could enable an attacker to send a crafted message to crash the app.

The flaw could be exploited via a special tool that a security research company built.

The bug has been patched with version 2.19.246 of the app.
WhatsApp is one of the most popular online messaging platforms available. A recent report by App Annie reiterated this when the app claimed the fourth position in the world's most downloaded apps worldwide. With a wide user base, it is necessary that the company takes measures to protect user data and it claims to do so with its end-to-end encryption and other methods. However, exploiting a vulnerability in the app, folks over at Check Point Research built a tool that can modify a message before it's sent and crash-loop the app in the process, rendering it unusable. WhatsApp was notified of the flaw in August 2019 and the company patched it in versions 2.19.246 and above.
The report also recreates the flaw and displays how the tool it created can be used to crash WhatsApp for participants of a group. Because of the bug, the app keeps crashes and one has to reinstall it to access it again. Additionally, the crafted message sent on the group will force the chat history to be wiped clean and cause data loss. The group will also need to be deleted to remove the malicious message, which crashes the app.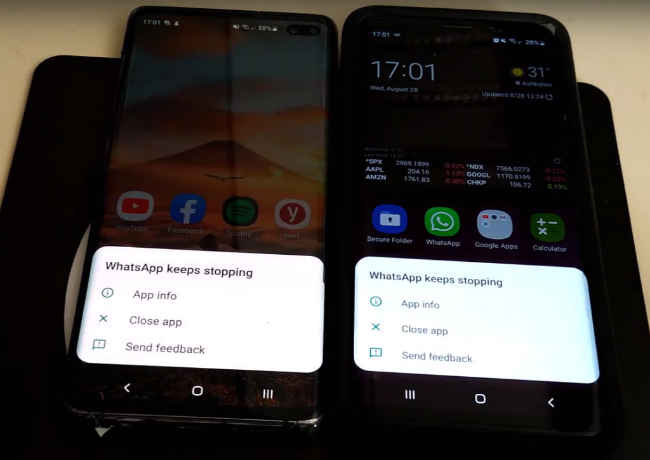 "In WhatsApp there are many important groups with valuable content. If an attacker uses this technique and crashes one of these groups all chat history will be gone and further communication would be impossible.The impact of this vulnerability is potentially tremendous, since WhatsApp is the main communication service for many people. Thus, the bug compromises the availability of the app which is crucial for our daily activities." state Check Point's researchers Dikla Barda, Roman Zaikin and Yaara Shriki.
Since the researchers developed a special tool and responsibly informed the chat app developers, chances of the flaw being exploited are low. Still, we suggest you update to the latest version of WhatsApp to be safe.