Qubo Smart Security WiFi Camer with Face Mask Detection
India's most versatile weatherproof outdoor camera that protects your outdoors 24x7 and provides crystal-clear video streaming day and night through the qubo mobile app.
Click here to know more
Advertisements
WhatsApp has released a beta with two new features: QR Code and Share To Facebook. These features were already talked about previously but have made it to the beta version this week. While QR Code will make it easy for users to share phone numbers, the Share To Facebook feature will make it seamless to share Whatsapp Stories to the parent company's app Facebook. Only the Android version of the app has got the beta version 2.19.151. While there is no info about Share To Facebook for iOS, the QR Code support for Apple devices was announced six months ago (it's still under development).
A recent report from WABetaInfo details how QR Code could become handy in sharing the number associated with WhatsApp. Once the stable release of the feature becomes available to the masses, people can navigate to their profile, scan the QR code through WhatsApp camera app and exchange contact details seamlessly. It also mentions that the QR Code can be shared on social media and can also be revoked at any time. This feature could become handy for Businesses as they can add a QR Code to share contact number easily. Snapchat and Messenger have already been using similar identification methods. Files sharing app ShareIt is also using QR Code tech to connect with friends.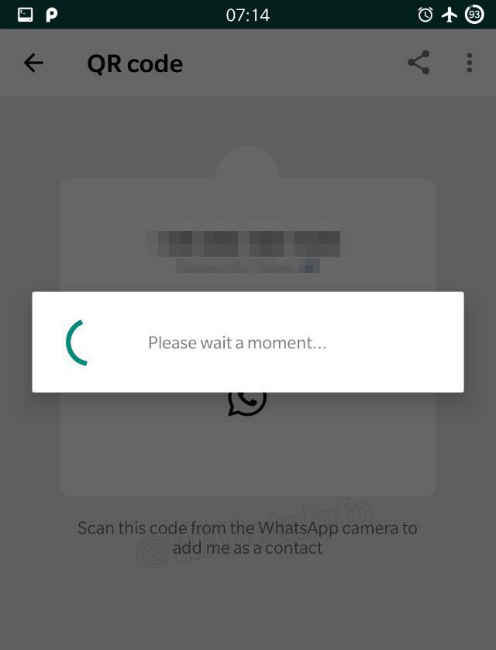 According to WABetainfo, the latest beta brings an "Add to Facebook Story" button. When a user shares a story on WhatsApp, he/she will get an option to share the same story to Facebook as well. But there's a catch: the option will only appear if the Facebook app is installed on the device. Sharing Stories is a growing trend and the feature, which was first introduced by Snapchat, has been used by Google on YouTube, and by Facebook for Facebook app, Instagram, Messenger and WhatsApp. All the Facebook's platforms have 500 million daily Stories users each.