Highlights:
WhatsApp Business beta is now available on iOS
The iOS version has a different design than the Android app
The beta version of WhatsApp Business, a free version specifically designed for small businesses, is now available on iOS. The development comes a year after WhatsApp Business was launched for Android. The availability was first reported by WABetainfo which said that the app has the same features of the main iOS version, but it includes useful messaging tools for businesses, and a different tint colour (darker blue).
"After the launch of the official WhatsApp Business for Android, a lot of users asked a compatible version for iOS. We don't know the reasons why it wasn't available together the Android version, probably because WhatsApp has more users on Android, but today we're happy to announce the iOS version is finally available in beta!," WABetainfo said. The beta programme is already full but people can check the TestFlight page to discover the availability of a spot.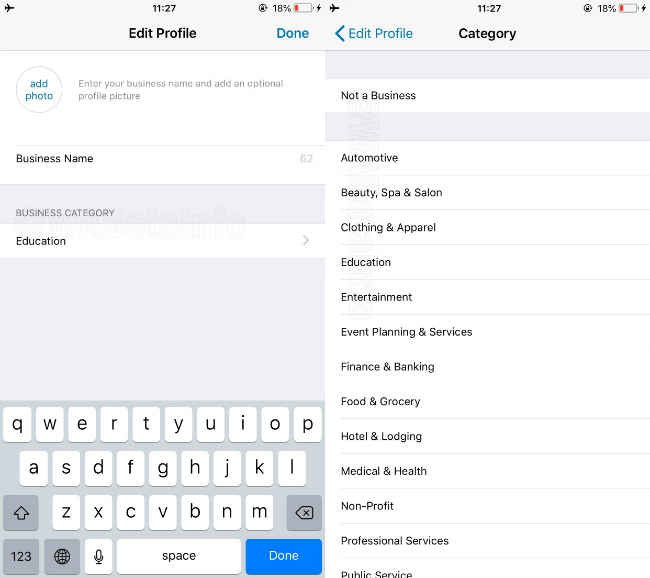 If a user wants to use WhatsApp Business, he/she needs to accept their Terms of Services. Once you accept the terms, WhatsApp will ask if you want to migrate your chat history from WhatsApp Messenger to WhatsApp Business. If a user chooses to migrate the chat history, all chats from WhatsApp Messenger will be transferred to WhatsApp Business, and he/she will be logged out from WhatsApp Messenger.
Users can also choose to use a different number to configure WhatsApp Business. It also comes with some options called Messaging tools, which are the main WhatsApp Business exclusive features. These tools include a "Recipients" feature, that allows the user to choose the recipient of that specific message. There is a "Greeting Message" which sends an automatic message to new customers or after 14 days of no activity. It's possible to customize this message and its recipients.
Related Read:
WhatsApp says it bans 2 million accounts monthly for automated behaviour and bulk messaging