Want to modernise your banking loan application?
Build an application that analyses credit risk with #IBMCloud Pak for Data on #RedHat #OpenShift
Click here to know more
Advertisements
VideoLAN has lifted the ban that barred any Huawei smartphone to download and install the VLC Media Player from Google Play Store. The France-based developer confirmed the development in a reply to Android Police's tweet. Initially, the developer blocked the Huawei P10, Huawei P8, Huawei P20, Huawei P20 Pro, and a few other devices. We checked it on the devices at Digit office and found that it is now available for download and install.
The ban was imposed in July last year and select models of Huawei phones were blacklisted. VideoLAN 'ridiculed' Huawei's policy of "killing all background apps (except their own)," which apparently broke VLC audio background playback. A week later to this ban, the developer announced that it was working on a solution with Huawei to fix the issue and "remove the blacklist quickly". However, it did not give any timeline.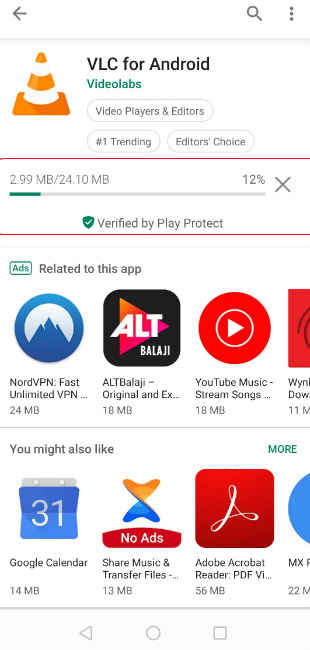 VLC Player being installed on Huawei P30 Pro
As mentioned, the development about the removal of the ban was posted on Twitter. Android Police tweeted a report noting the repeal, to this, VideoLAN replied, "Dear friends of @AndroidPolice: it's been available for months already. Huawei fixed their firmware a long time ago, and we released the day after the availability." VideoLAN claims that the team is NOT professional but an open source volunteer team, making no money out of VLC on Android.
VLC media player is a free and open source cross-platform multimedia player that plays most multimedia files as well as discs, devices, and network streaming protocols. In the app description, the developer claims that VLC for Android can play any video and audio files, and comes with an equalizer and filters. Over 11 million people have given this app an average of 4.4 star rating, and it has over 100 million downloads.