Working from home?
Don't forget about the most important equipment in your arsenal
Click here to know more
Twitter has announced that it is bringing back the standalone Twitter for Mac app soon. The company said that the Twitter for Mac app will be in development this summer and it will prepare for an early launch of the app on macOS 10.15 Catalina. The development is in accordance with Apple's Project Catalyst for the newest macOS iteration that it announced earlier this month. It enables developers to bring their iPad projects to macOS as native Mac apps.
"We are excited that Project Catalyst will enable us to bring Twitter back to the Mac by leveraging our existing iOS codebase. We'll also be able to add native Mac features on top of our existing iPad experience, while keeping our maintenance efficient as we continue to improve this shared codebase in the years to come," Twitter said in a blog post. The company says that potential Twitter for Mac users can expect things like resizable windows with dynamic content, multiple windows support, native notifications, drag and drop, and keyboard support in the new app.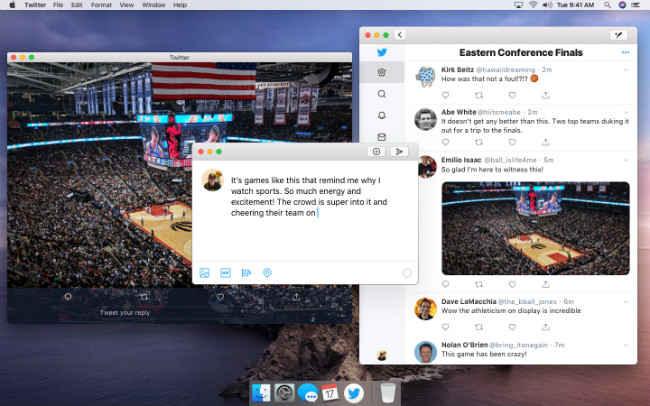 To recall, the previous Twitter for Mac app received a slow death. It shared the same roots as Twitter's iPhone app, however, Twitter for Mac and Twitter for iOS diverged as the company increased its focus on the mobile app. Twitter says that supporting the two separate codebases for Twitter for Mac and Twitter for iOS was no longer a sustainable option and ultimately it had to pull the plug on the native Mac app.
What will be different this time with Twitter for Mac? Twitter says that the new app will feature its existing iOS codebase, rather than being built from a separate codebase. This is in line with the company's "successful strategy". "By supporting key Mac-specific behaviors on top of our iOS code, we will be able to maintain feature parity across our iOS and Mac apps with relatively low long term maintenance costs," the company said.